Search results refer to the page you are taken to after you enter a search query and press enter or the search button.
It looks like the image below-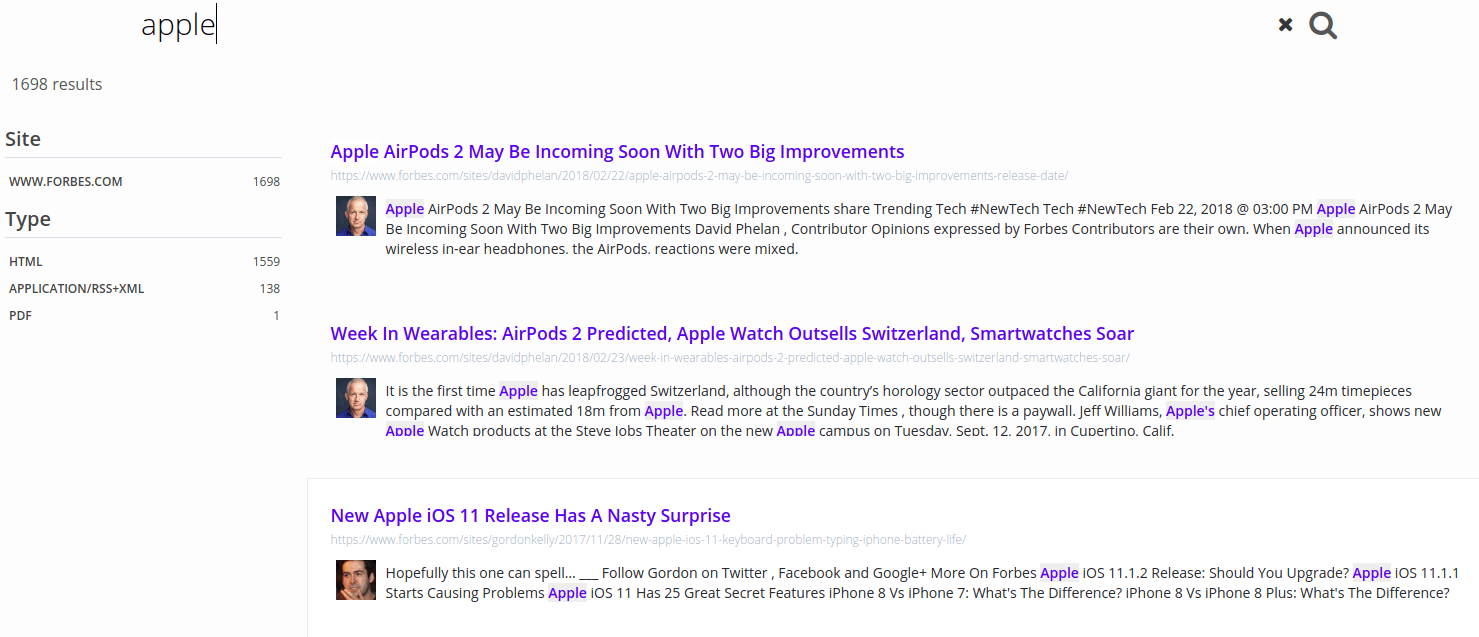 ExpertRec provides basic customization features in UI Customization->Look and Feel. If you wish to make finer changes, navigate to UI Customization->Advanced->Search Results.
Here are all the fields that you can control-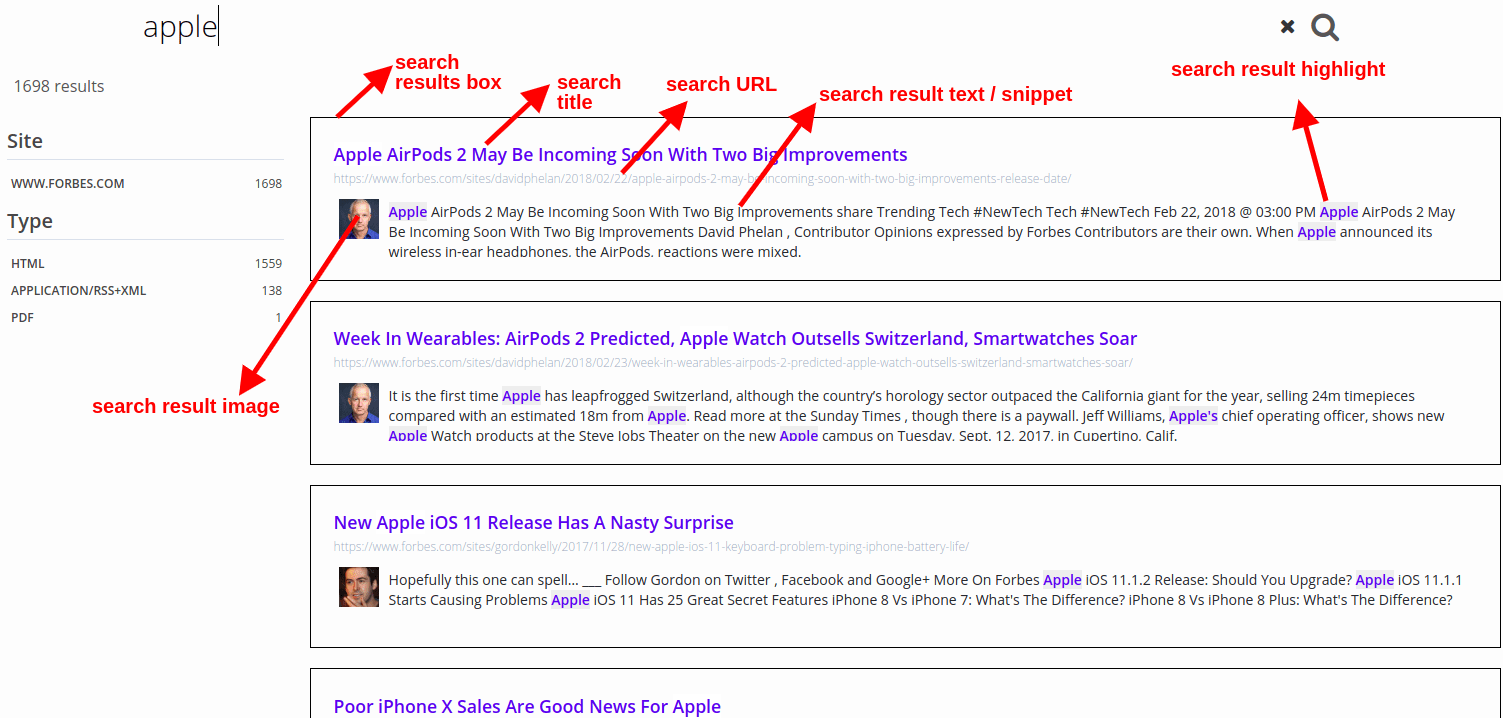 Search title styling
Search title styling- highlighting.
Search URL styling.
Search image styling.
Search result text (snippet)
Search results text (highlight)
Search result box.
Search result box- hover (the look and feel of the search results box when you hover).
Search result properties-

Show/ hide URL.
Show search snippet.
Show images.
Show additional info (price, rating, etc – you can turn off pricing/ ratings from appearing in search results)