Layout
Search Layout dictates the layout of the search results page.
There are two options-
Overlay mode
Search results on another page.
Option 1- Overlay mode (Search results on the same page).
This is the default mode. On pressing enter, search results will appear as a fullscreen overlay over the current page.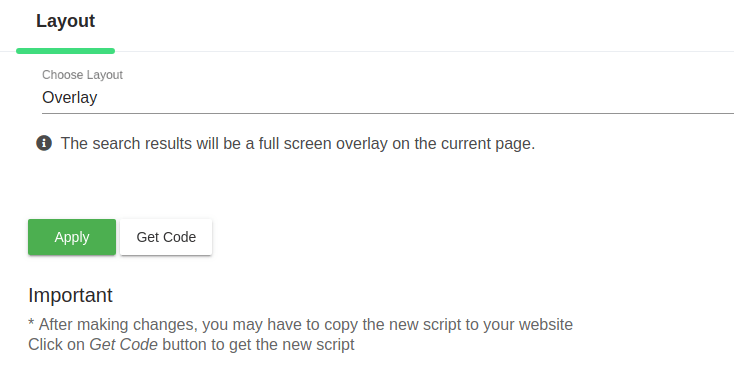 Option 2- Search results on different page (search results open on a new page)
Use this setting to display the search results on a separate page.
For example, if you want your search results to come in a page https://www.expertrec.com/search-results, then enter /search-results/ under the search result path.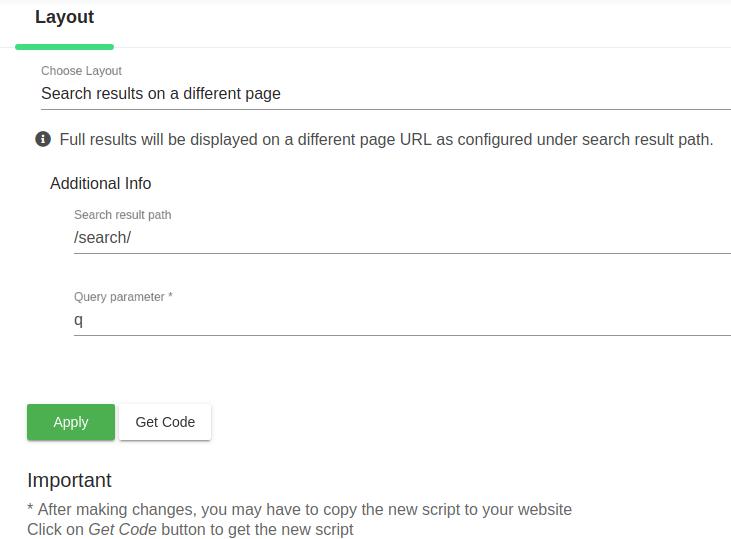 Enter your desired query parameter- q, (for WordPress usually it is s)
Now click on Apply.
Keep in mind that you will get a new piece of code to add to your search results page.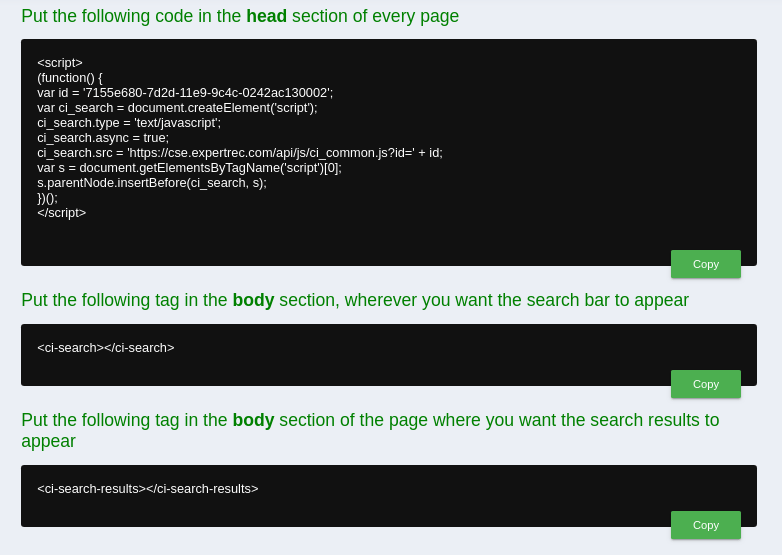 The <ci-search-results></ci-search-results> HTML code has to be added to your search results page for displaying the search results.
Results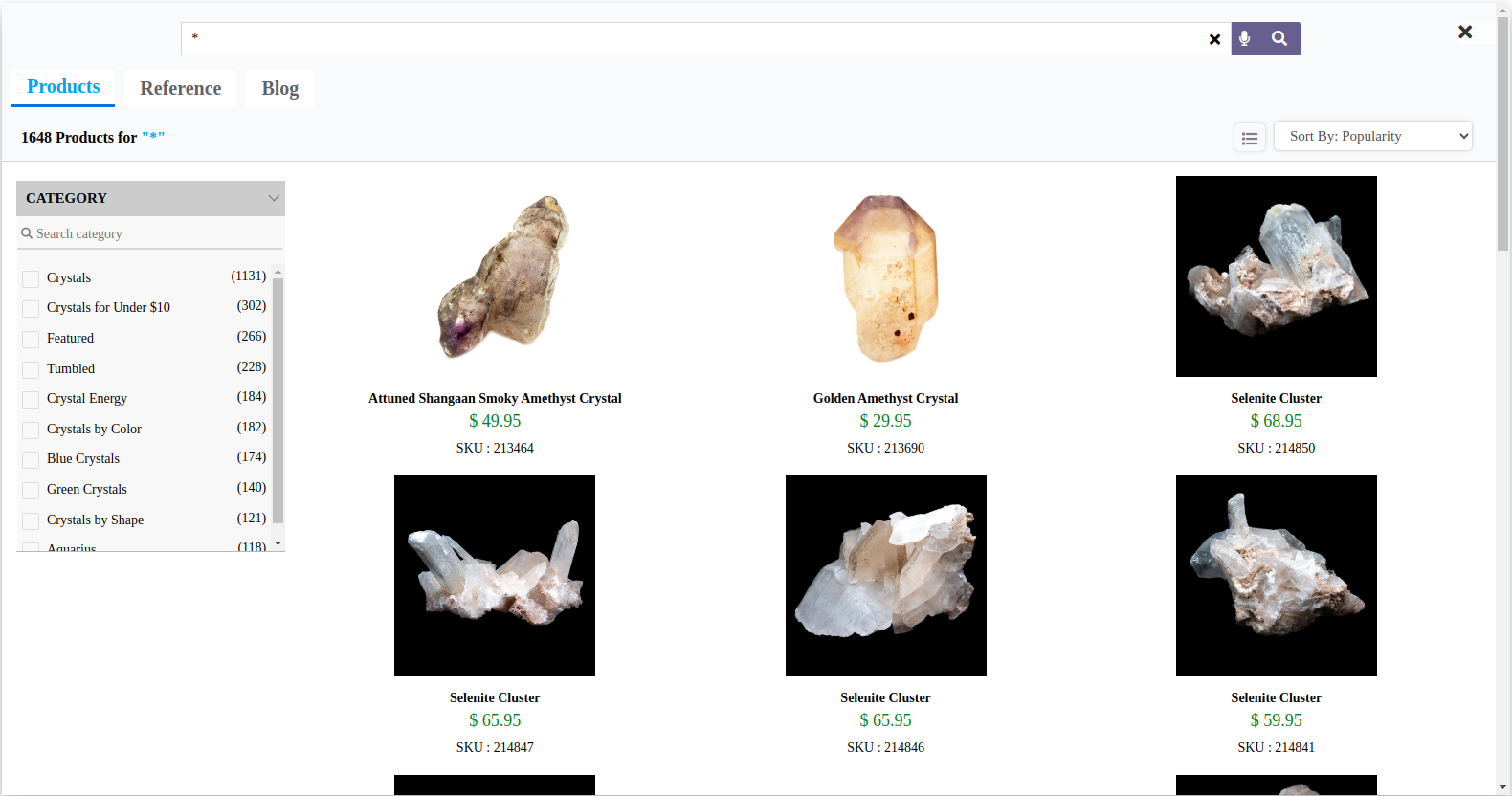 For stores with more than just products, Expertrec recommends dedicating separate tabs in the Search Results for easy navigation. Content pages, Manuals, and Support documents are some examples of pages that are not product pages. Results from these pages can be contained under dedicated tabs which will improve searchability and navigation.