Read how to remove google custom search from Android phone for more information.
Google Custom Search is a boon for many website owners. But if you are not a huge fan of Custom Search or don't browse frequently; then get rid of it. Google Custom Search is a legitimate search engine, however, there are plenty of browser hijackers which will redirect the user's search queries to cse.google.com. Google adds the website which is visited consistently, into Custom Search. But you can disable it, with your user-friendly Google Chrome browser. It's easy to remove the Google custom search from both PCs and Android phones.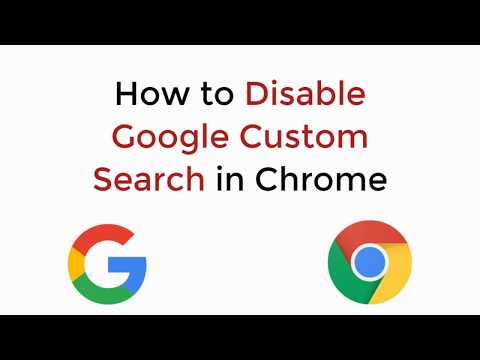 Google Custom Search allows users to add a search to their website quickly without any coding.
Once you have an overview of the various topics to consider and find information, you can use the various site search tools
You can also add a Google Search widget to your website
Did you know that the default WordPress search engine isn't really that efficient (and awesome) as the rest of WordPress? Check the advanced Wordpress search engine
If your browser search queries are being redirected through Google Custom Search, then you have a browser hijacker installed that is causing these redirects. Malicious agents use this trick to show ads and make money at your expense. While you yourself are not at risk, it is still an irritating issue to have, when on Android or on a PC. We'll take a look at how to remove google custom search from Android phone here. The steps are pretty similar for a PC as well.
Being supported by ads, there is a good chance that it will end up showing the ads of your competitors on your website. You can check the best site search tools for alternatives.
Learn more about Advanced search techniques
Read more on how do i remove ads in gcs in 2 clicks
Just follow the simple below steps to remove Google Custom search:
Open your Google Chrome browser on your Android devices.
Tap on the top corner three dots and click on the 'Settings' option.
If you are using the latest Google Chrome version, then click on the 'Search Engines' option.
Now a list of search engines will appear such as Google, Yahoo etc. If your browser is facing malware issues, you will automatically be redirected to the Custom Search engines.
Choose Google as your preferred search engine. Once you opt for Google then, the Customs Search Engine won't work.Read more on google site search not working how to fix
Note: Always update your Google Chrome browser and use trusted Anti-malware software. 
Looking for google site search not working how to fix
To learn how to delete the Custom Search Engine from Chrome, follow the video: