Checkout is the bottom line of every online business transaction. It is the goal post. Every product displayed, plugins and extensions added to an e-commerce platform are done to ensure that the first click ends with the checkout button. Just like a sales representative expects every customer walking into their physical store to close a purchase, the same goes for the checkout button.
Therefore, every user and visitor of your online store must use it. The checkout button is the determining factor that decides the continuity of your online business. So getting it right and optimizing it so that all your customers and visitors punch in their payment details is oxygen to your e-commerce store.
In this context, we will discuss Shopify custom checkouts and how to get great Shopify checkout styles. To also optimize page speed for your Shopify store, read the 7 tips to optimize page speed for Shopify stores. Then, join me below to learn how to cash out from Shopify custom checkout.
Shopify Checkouts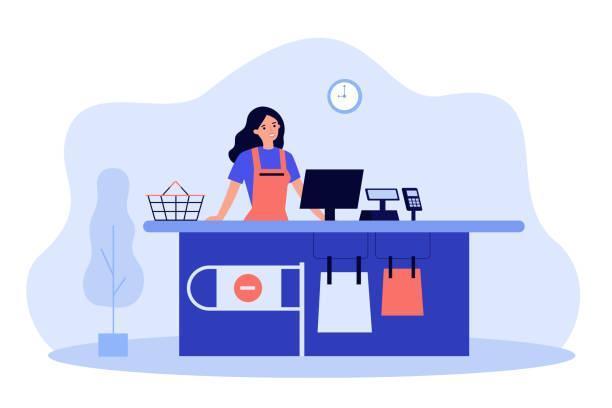 Many Shopify users already know there is limited customization on the platform. For example, customers use the Shopify checkout to add shopped products to a cart, punch in their shipping and payment details and then place the order.
Unfortunately, many customers abandon their carts, and most don't even make it to that point due to slow page speed or too many requirements at the checkout point. For example, requesting to create an account and having limited payment options. Nevertheless, we have a balm to soothe the pain. The balm is Shopify custom checkout.
Shopify Custom Checkout.
Shopify naturally is limited to a certain level of customization. To make the most out of the platform, you need to understand the nook and crannies of Shopify custom checkout.
Shopify custom checkouts are customized to meet your checkout button's specific business needs. The Shopify checkout page has been optimized to improve conversions and click-through rates, but changes as simple as making the "OR" option on the platform more visible can make all the difference in your online business store.
How To Optimize Your Checkout Button To Achieve A Good Shopify Custom Checkout Page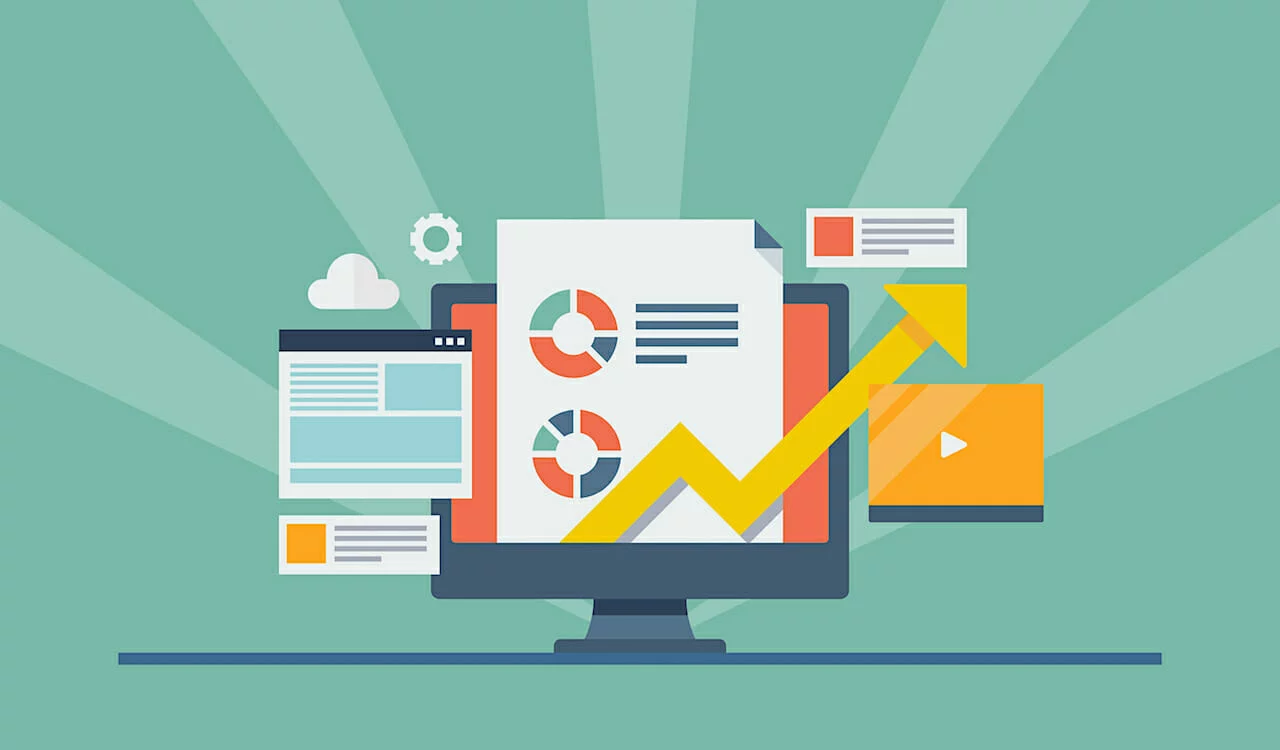 To achieve a Shopify custom checkout page, find below some tips and twerks that can change the look of your Shopify checkout page.
1. Payment options
The Shopify checkout page has brand icons representing different payments when the express checkout button is activated.
If, however, your customer chooses to finish the purchase via credit card, they might find it challenging. Most online shoppers and buyers are impatient and panic buyers. Not immediately seeing an option for their desired payment method or a clear text directing them to the right channel can automatically kill their shopping spirits. It'd kill mine too. You don't need my money if you ask me to create an account before checkout. I'd abandon the cart for you and never come back. So be sure to edit your checkout page to show the "OR" text boldly and clearly written.
You can still add the "continue with payment" text while adding other payment options not listed there already.
To effect this change:
Go to the language editor, click on checkout settings and then go to the alternative checkout method. After the page has opened, click the OR icon and then go ahead to change it to whatever text you want.
2. Branding
Branding is a one-way ticket to the hearts of your customers. It fosters their trust in you and your business. You can add your logo, change the background of the main content area, Change the colors, the font styles, etc.
This will personalize your Shopify custom checkout page and keep your client busy untying the money bag. Follow the same guidelines above to effect the necessary changes required.
3. Payment Security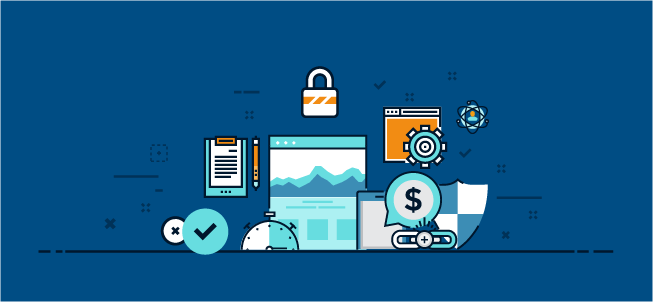 Fear of trustworthiness that might defraud your customers' pockets is another reason many are wary of getting to the finish line.
Unsafe payment sites will have the anxieties of your customers shooting above the roof and set them running in the opposite direction. Adding payment security by being transparent in every single process and consequently showing the original brand icons of recognized payment gateways will give your customers and visitors to your page a sense of security.
The underlying fear may never disappear, which is why branding is important. Their trust in your brand will serve to smooth out the remaining insecurities. Optimizing your Shopify custom checkout page to reflect these concerns is a huge win for your e-commerce store.
4. Timer
A countdown timer is like a reminder to finish placing your order. The timer would definitely remind shoppers that "I didn't finish the previous order, thereby increasing conversions. You can also lookup search bar optimization for more conversion rates
5. Synonym-related product recommendation
Your Shopify custom checkout page can get as interesting as popping up a product recommendation based on related synonym contents. Since your customers are already at the checkout page, they might as well add to their shopping cart. This does not only increase revenue but it also allows for a more prolonged shopping time on your site. In addition, it often translates to a returning customer.
Now you know some tips on optimizing your Shopify custom checkout page. Next, we look at how to get great checkout styles for your Shopify store.
How To Get Great Checkout Styles In Shopify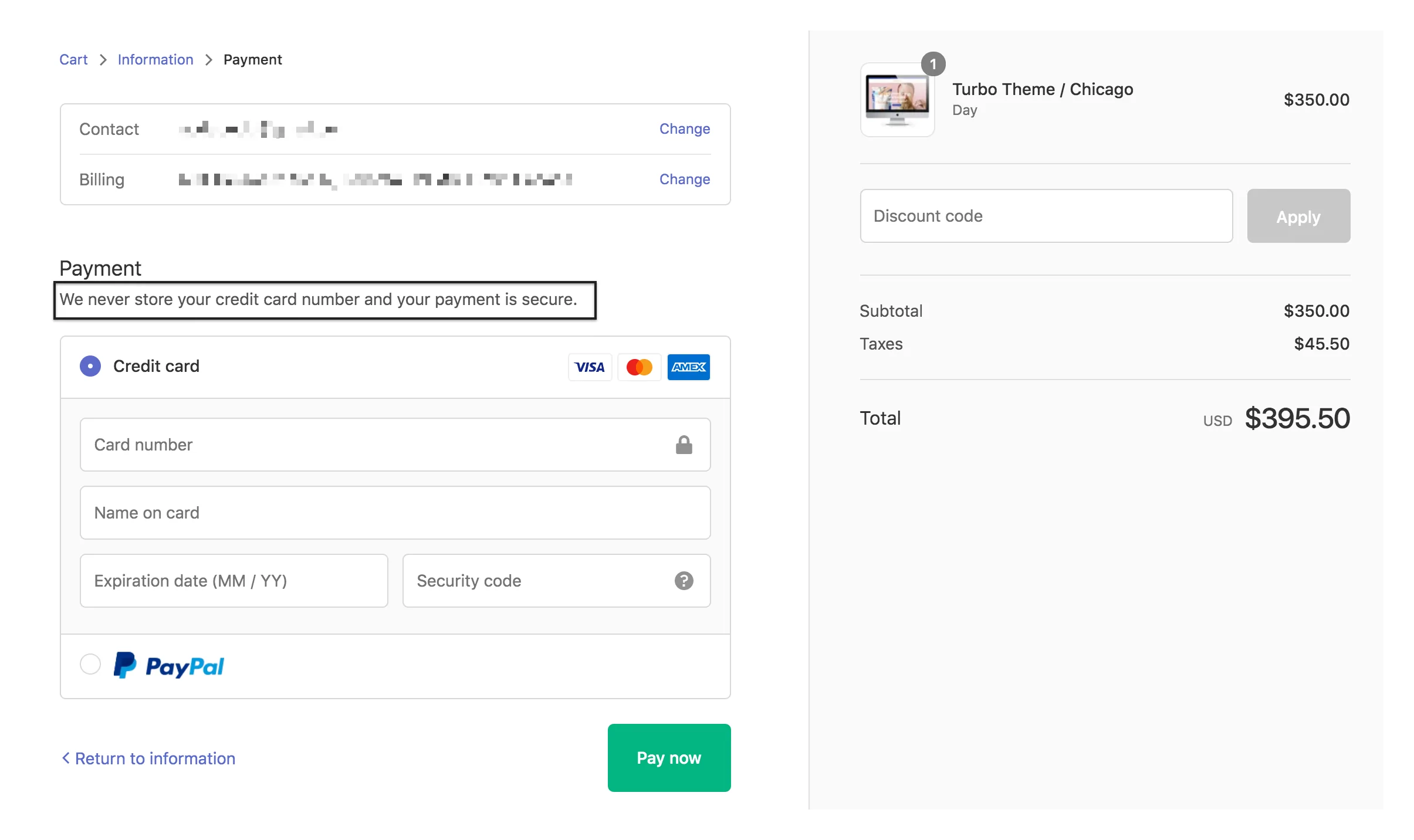 You can build an efficient Shopify custom page by adding new functionality to suit your business needs. For example, you can build an app that offers discounts or free shipping on expensive products when the shopper exceeds a certain amount. Below are some ways to get great styles for your Shopify custom checkout page.
1. UI Checkout Extensions
These are user interface extensions still in developer mode for checkout customizations. It provides different functionalities for your Shopify custom page. For example, you get to add custom content to your checkout, change the look and feel of your checkout page, and add new content to the post-purchase page. However, these extensions are only for business owners using Shopify-plus. Shopify vs. Shopify-plus for more on Shopify-plus.
2. Shopify Scripts
Shopify scripts are only available to Shopify Plus account owners. However, it has been the leading method for great Shopify custom checkout pages for nearly five years. They are used to create customized user experiences.
There are 3 Shopify scripts,
The line item script
The shipping script, and
The payment scripts.
The line item script affects discounts and price changes, shipping scripts affect shipping prices and methods, and payment scripts handle payment gateways.
3. Shopify Payment Platform
The Shopify payment platform is another way to customize your Shopify checkout page. The payment platform allows third-party payment partners to integrate payment gateways in the form of Shopify extensions.
Payment methods have been one of the major causes of low conversions as many customers stop halfway through placing their orders due to rigorous or unavailable payment options.
The new Shopify payment platform offers a solution to that problem, including providing customers with an easy and faster payment experience. Read the best Shopify apps for e-commerce merchants to learn more about getting the best out of your Shopify online store.
Conclusion
Checkout is the motivation behind every online business venture. Unfortunately, being among the best eCommerce business platforms, Shopify is a little rigid with customizations. Knowing how to bypass this problem to create a good Shopify custom checkout page is very handy. Little optimization twerks might be all you need, or you can unlock access to full customization options by opening a Shopify – plus merchant account. Whichever way you choose to follow, Good luck, for we are rooting for you.