Here are the best shopify plus apps of 2020 hand curated for you to run your shopify store efficiently.
Dropshipping
Sell quality print and embroidery goods risk-free! We'll handle inventory, production, and shipping, so you can focus on building your business. It's drop shipping with your very own designs.
Find fast shipping and hot selling products from the best suppliers in US, Europe, Canada, Asia, Australia, Brazil and more, and add them to your Shopify store in a few clicks!
The entrepreneurs on Spocket have strong voices, and great choices: and they make their voices heard. This is why we have the best ratings among the numerous drop shipping apps on Shopify.
Online marketplaces
The Google Shopping Channel is now internationally available.
SYNC YOUR PRODUCTS TO MERCHANT CENTER You'll be guided to connect your Google Merchant Center to your Shopify account and sync your products to create your Google Product Feed. Feed updates will be automatically sent to Merchant Center any time you make changes to your products.
eBay Marketplace integration app helps sellers to seamlessly sell on eBay by simplifying their hectic processes like product management, order management, inventory management, and price management into a piece of cake. The app supports all the available countries and eBay-motors to allow sellers, selling from Shopify (or Shopify Plus store) to eBay
SEO
This app will ensure that you are set up for On Page SEO success. We will constantly monitor and automatically optimize your store to ensure you are meeting Google's best practices when it comes to Technical SEO.
SEO Booster – SEO Marketing is a one-size-fits-all SEO solution – A must-have app for your site to be made perfect for SEO and Google-ready within minutes. If you are a SEO dummy – SEO Booster was born to get you started.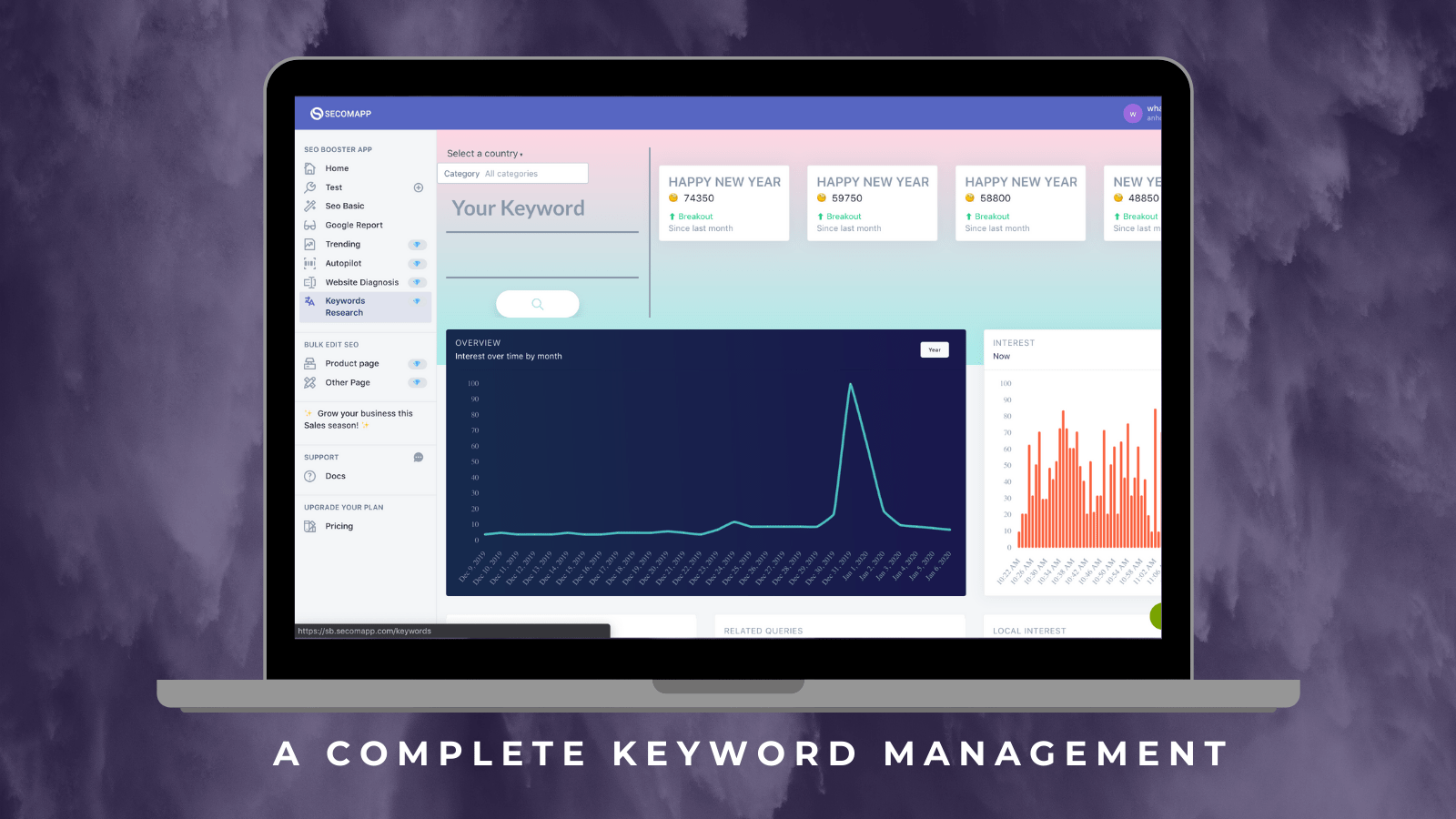 Search
Expertrec is an easy to use search bar app for shopify trusted by brands such as Scylladb, Baltic state bank, PSIcompany and more.
It is easy to integrate and supports multiple languages including French, German, Spanish, Arabic, Chinese, Japanese, Greek and Tamil.