It is an important milestone for your brand when you manage to structure and launch an eCommerce website. In light of this, investing in an eCommerce marketing strategy and an effective website structure is crucial. Protecting your traffic with all the structure and SSL encryption also helps you build trust with customers. You need to learn the newest techniques and best tried-and-true methods for marketing your eCommerce business.
Listed below are the top 11 ways to do branding for eCommerce business
Create original content
The first step in branding for an eCommerce website is to create quality content. You will be successful if you create high-quality and original content since it will motivate your customers to interact with and buy from you. Promoting original content is one of the best ways to generate excitement, impress, and leave a lasting mark on the minds of your customers.
Optimized Website Layout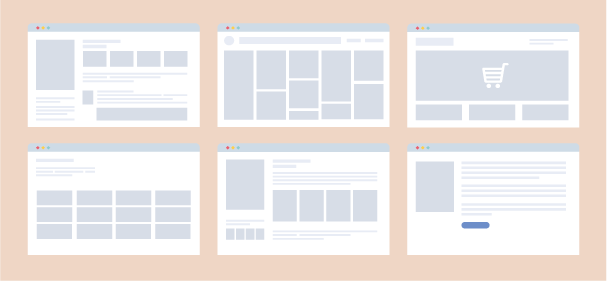 After you launch your eCommerce website or redesign it, it's essential to test your language, website's layout, and placements of conversion elements before you launch it. As a business owner, you should ensure your website is easy to use and straightforward to purchase your products and makes it abundantly clear to your customers how to do so. Therefore, you must test the language used on your landing and product pages, the language used in your conversion elements, and even strategically positioning icons and elements. A variety of usability testing methods can be used for this purpose.
Content marketing
When it comes to branding an eCommerce website through content marketing, it is possible to attract more positive attention, engage your customers, and create sustainable conversions in a way that no other marketing method can. However, to ensure that your audience receives the information that is pertinent to them continuously, you must create and promote original content consistently. Therefore, in addition to the home page, category pages, and product pages, you can also include other content for your website, as mentioned above. As a result, content marketing is purposefully geared towards attracting customers and is promoted in such a way that it attracts them.
Marketing through social media
The use of social media for branding eCommerce websites is one of the most powerful tools available today. You will be able to communicate with your customers and market personally and publicly. You can generate engagement and interaction with your customers through social media, boost website traffic, and build a broader customer base. Using various social media platforms for various purposes can also contribute to a rich social media presence for your organization, which allows you to diversify your abilities and efforts.
Email marketing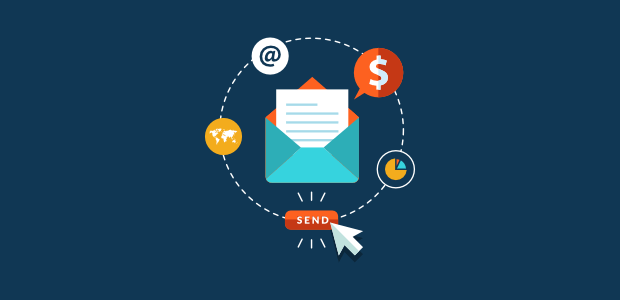 An effective way to reach out to your customer base and brand an eCommerce website is to send them an email via an email marketing campaign. Email marketing is still around today, without a doubt, because it works for various reasons, including the content of your emails and the people you are reaching out to. Still, it has remained a major force for so long due to its effectiveness. To reach your audience more effectively, you should provide them with useful content in your emails. Use them as an opportunity to communicate with your customers, offer valuable promotions, and make them as personal as possible.
Search Engine Optimization
To maintain a high ranking on search engines and branding for eCommerce websites, ensuring that your website complies with search engine optimization standards, is continuously updated with relevant content and rich, promotes a great user experience, and is error-free is more critical than ever. For your website to succeed, you must create rich, reliable content relevant to what your customers are trying to find and provide useful information. This can be done by providing extensive descriptions of your products and possibly creating sections of your website that provide generous portions of content that elaborate on matters related to camping, supplies, and related topics.
Pay Per Click Marketing
PPC marketing campaigns have three fundamental components: the ad, the offer, and the landing page. If you want to keep the lead's interest, all three should be in harmony and synchronized. A landing page should continue the message in your ad, providing the visitor with the reward that was promised for clicking on the ad to keep them in the conversion funnel. As part of the optimization process, keywords must also appear somewhere near the top of the search engine results. Therefore, you can expect these keywords to play a key role in the rest of your eCommerce marketing strategies as well.
Optimize for mobile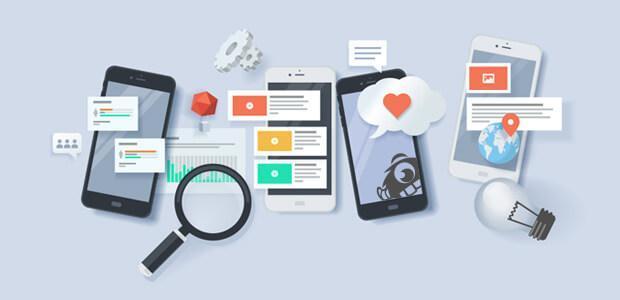 You must ensure that your website is responsive to the layout of any user. Furthermore, with the growing number of mobile devices being used, especially in the eCommerce industry, it is critical to accommodate the needs of these users to provide a good user experience to all users. You want your website visitors to be redirected to the full meal, not an app or web version.
Virtual reality and Target wearable
In the current world of technology, virtual reality and wearable technology are trending techniques for grabbing users in an exciting and new way. However, due to the new technologies, many people are still getting used to them, are still not accustomed to advertisements, and are not yet overwhelmed by them. Therefore, there is no doubt that the target audience will need to be carefully selected for those mediums, as it will be the type of consumers who are always carrying up to date with the latest technology, keep up to date with the latest trends, and will be willing to spend a little extra money to achieve their dreams.
Personalize and Humanize
The consumer has become the leading force in the eCommerce industry in recent years. It would be best if you did something unique for branding for the eCommerce website to stand out from the rest. Therefore, it is more important than ever to customize your website's user experience to your target audience's needs. You should pay attention to this aspect of your eCommerce marketing strategy as much as it should be part of your overall brand strategy for your business.
Retargeting
A retargeting strategy involves tracking customers who have visited your website and displaying ads that they may come across while they are browsing the Internet with the intent of returning them to the site. When these individuals return to your website in the future, their chances of making a sale are much higher. If these individuals return to your website in the future, you will have a much higher chance of them making a sale.