With many businesses emerging in the e-commerce environment, improving your e-commerce order management is one of the keys to thriving in the competitive space. By doing so, you will be able to deliver orders exceptionally, meet customers' prospects and have them come back again to shop in your store.
Looking for ways to improve your order management? In this article, we share tips that can be used to improve order management so that you can grow your business and ensure an exceptional customer experience.
What is Ecommerce Order Management?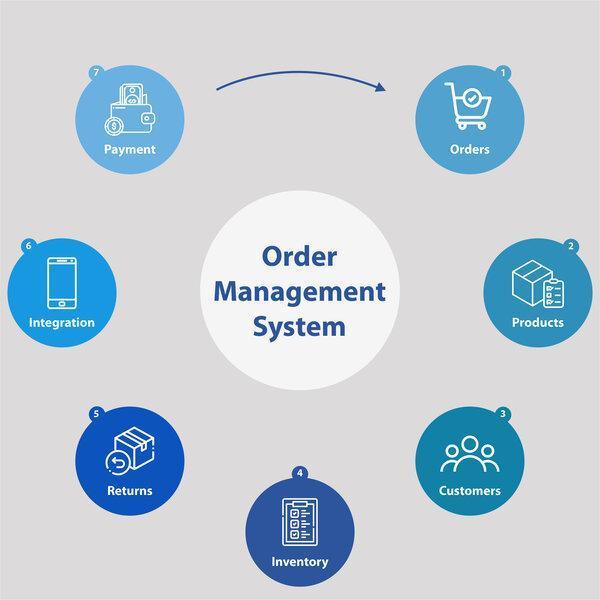 First things first, let's get to understand what e-commerce order management is.
E-commerce order management is a chain of processes where products are managed or tracked from when an order is placed to when it is being delivered to a customer. The process includes receiving stock, warehousing supplies, packing, shipping to customers, and dealing with returns or refunds.
The data collected during each process tracks orders until customers receive the purchased goods. Therefore, order management is an important facet required in online stores as it boosts customers' experience, helps handle your orders more efficiently, and generates revenue.
A typical e-commerce order process works like this:
The customer orders a specific product through the e-commerce site or platform.
The payment is verified and accepted manually or through an OMS.
A confirmation email is delivered to the customer, noting that payment has been received.
Details of orders are sent to the warehouse team from OMS.
The required product is picked, packed by the team, and then shipped to the customer.
The order is delivered and received by the customer.
In a situation where the customer wants to return the order due to some cases. The company resolves the issue by initiating a return and refund process.
Ways to improve your order management
1. Automate your order processes
Most e-commerce businesses, especially those still at the infant stage of their voyage, manually input data and spend endless time executing tasks repeatedly. This process delays the productivity of both employees and business and reduces the work's authenticity or quality. However, it is easier to automatically input data and notify your customers when their payment has been received or when their order has been shipped out. Also, warehouse teams are notified automatically when products have been sent to the customer.
By implementing the automation process, your employees won't be faced with the tedious task of manually inputting data. Rather they will input the data once. Automation lessens the chances of human error and also decreases your working cost. There are digital tools modeled to help businesses automate their order process. For example, tools like HubSpot, QuickBooks, Zapier, Buffer, Klaviyo, etc. Automating your order process saves time and improves employees' capability.
2. Organize your inventory
Another thing to do when it comes to improving your e-commerce order management is to organize your inventory, which simply implies organizing your stock. One of the simple ways to organize your stock is arranging products according to the most wanted stock or the customers' demands. For example, items can be placed in categories so popular stocks can be identified quickly in a specific area. In contrast, slow-moving stocks can be set up in different sections.
Organizing your stock this way ensures that sufficient stock levels are maintained for each category. This helps your business by ensuring you don't run out of stock and miss out on a popular sale. By reorganizing your warehouse according to the most demanded stock, time spent processing orders is lessened. This makes your order process more efficient, leaving less room for human error.
3. Build a strong relationship with suppliers
Most shoppers want their items delivered ASAP. To provide your customers with instant delivery, you should work in a healthy relationship with your suppliers, as it is important to boost your business. Choose suppliers capable of shipping items quickly or stock products in warehouses found in a different delivery region close to your customer's location.
In addition, choose suppliers that can integrate with your order system through an API, flat file feed, or another system. You want to track all your products as they move through the order cycle. Integrating your system with your suppliers enables your orders to be tracked and helps you inform customers about the status of their orders. This greatly influences your customer's satisfaction. And if you've ever asked yourself, "How do freight brokers find loads?" look no further than your suppliers. They can often refer you to companies that hold products that they may not carry.
4. Streamline returns policy
Order processes don't end when your customer gets their order. Rather, it ends once they confirm their satisfaction with the item delivered. But, a situation may arise where your customers are unhappy with the order delivered and want to return it. Incorporating a return policy helps solve this problem and, at the same time, boost the credibility of your brand.
Implementing an effective returns policy is integral to your order management process. Customers who want to return an item after buying it could prefer a refund or an exchange. This implies that you must analyze how to oversee reverse items or issue refunds when needed. Most shoppers always check for a return policy when contemplating whether to buy an item or not. Stating this fact, including your return policies on each product is crucial to making shoppers complete their purchase in your store and ensure a successful business. Working with suppliers that approve replacement and refunds is also beneficial for your brand.
5. Communicate with your customers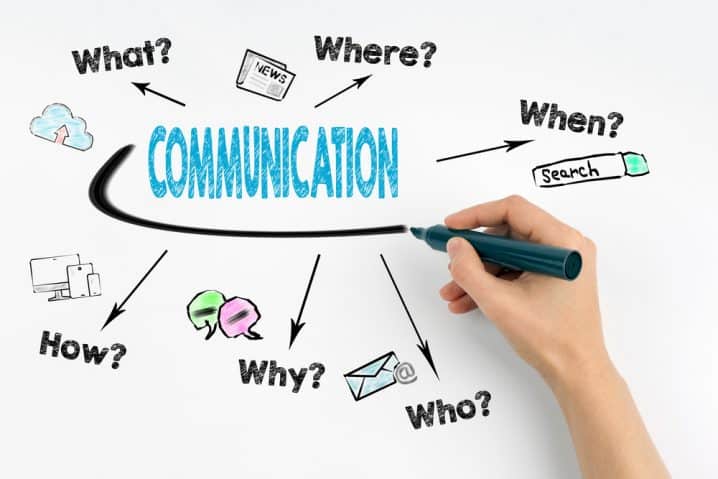 Another way to improve e-commerce order management and boost your customer's experience is always to update them on their order status. Letting your customers know when an order is processed, shipped, and delivered gives them that satisfaction they desire while anticipating their items. The best way to communicate with your customers is through email notifications, detailing the up-to-date status of their order until it is delivered to their doorstep.
Conclusion
Efficient and streamlined order management is a factor that boosts business growth. Working towards this goal authenticates the value of your trademark to your customers, ensuring that the order process moves smoothly, turning one-time shoppers into long-term customers.
Now you can weigh the cost of investing in your e-commerce order management and benefit from the growth of your business.