What Is an eCommerce store?
They are also referred to as an internet store or an electronic store where online customers can buy or sell products or services using an online interface or the internet. These transactions are executed online with the online transfer of money. It is a popular business model that allows individuals and firms to transact goods, products, and services over the internet. This model operates in four major segments-
Business to Consumer

Business to Business

Consumer to Consumer

Consumer to Business
This model is fast becoming a replacement for regular brick and mortar business. Many businesses stay in business using both options, that is, online business and brick and mortar business. Today, it has become easier and simpler to buy anything under the sun through the online platform.
The growing significance of eCommerce can be understood by the fact that it has helped many entrepreneurs, small businesses, and startups enjoy a wider presence and penetration in the market by providing affordable and efficient distribution channels to help customers enjoy their goods, products, and services. It is for this reason many bricks and mortar businesses are supplementing their physical stores with an eCommerce or online store that helps customers to buy anything from electronics to clothes and groceries to medicines with remarkable ease.
Today, many online sellers are engaged in online or eCommerce transactions using their own personal websites. Some online merchants opt to launch their business through huge online marketplaces like Amazon, eBay, etc. These platforms provide an opportunity to make exchanges among a large number of sellers and buyers coming together to complete the business transaction.
What are the Different eCommerce Platforms available?
1. Shopify
Shopify is a major eCommerce platform that allows online merchants or traders to set up their online store and start selling goods and products. Using Shopify POS, merchants can also sell their products in person.
This platform came into existence a decade back and today it is counted among some of the top eCommerce platforms available. This platform is perfectly suitable for merchants who are selling their products on social media, online, or even out of their car boot. Entrepreneurs from over 175 countries rely on Shopify to sell their products.
2. Woocommerce
WooCommerce is an open-source, highly flexible eCommerce platform that is built on WordPress. This eCommerce solutions providing platform came into existence in 2008 as WooThemes. After a few years in 2017, the company decided to focus solely on eCommerce solutions.
Today, this company is responsible for empowering startups, small and medium level entrepreneurs and businesses, to build a store of their choice and sell their products online. It works as a WordPress plugin that makes the WordPress site eCommerce functional to help run an online store.
3. BigCommerce
It is one of the top eCommerce platforms that help online merchants and traders allowing them to create an online store. The platform allows you to set up an online store, add more product range to it, and start generating revenues through the website.
It comes replete with multiple data tools, built-in features, and solutions that make business transactions easier and smoother. This platform is considered one of the best, especially, for businesses that are growing at a very rapid pace.
Check out this guide on 6 simple steps to kickstart your E-commerce project.
4. Magento
Magento is another eCommerce platform that helps in the successful integration of physical and digital shopping experience delighting customers. The platform empowered a large number of brands and retailers who use this eCommerce platform and use flexible cloud solutions to grow and innovate at a rapid pace.
Magento has come up with an open cart system that provides the utmost flexibility and utmost control of the users over its look, functionality, and content of the online store. The platform provides services like search engine optimization, powerful marketing, and catalog-management tools.
5. Volusion
Volusion is an eCommerce website building platform that provides online merchants with high-end tools like marketing, web design, and more. The platform offers monthly plans where services and tools are available, and the price range depends on precise needs.
It came into existence in 1999 which is responsible for more than 40,000 online stores. It makes it easier for online merchants to operate their stores and has unique features that keep them ahead of the competition.
6. 3dCart
3dCart is a robust and complete eCommerce platform that helps online merchants and traders flourish, gain success, and thrive in the online business. The platform has multiple features in-built into the software.
Using these features, merchants can open, maintain, and operate an excellent website with utmost efficiency and ease. Today, this platform has been serving businesses across all sizes and scope of business.
 7. Prestashop
Prestashop is an open-source eCommerce platform written in PHP programming language. The platform is supported for the MySQL system of database management and published under the Open Software License. It serves more than 300,000 shops all over the world. It is replete with features that can be used to run stores via self-hosting.
Why Use Shopify over other ecommerce platforms?
With time, the way shopping is done has changed to a considerable extent. The business scenario has changed owing to the advent of eCommerce solutions. Many merchants are making the most of these platforms like Shopify that helps them to reach out to a wider customer base.
Shopify is the best eCommerce platform that is in use among online merchants. Here are a few of the advantages of using Shopify over other eCommerce platforms.
Quick and Easy to Set Up
Shopify is an easy-to-use, hassle-free platform that can be set up in no time and use. Merchants who are looking for a complete solution prefer using this platform as it has no technicalities associated with hosting and development of the online store.
Shopify provides the hosting and software assistance required to launch a website. Using its user-friendly and intuitive interface, online merchants can come up with a platform that takes them to their target customers.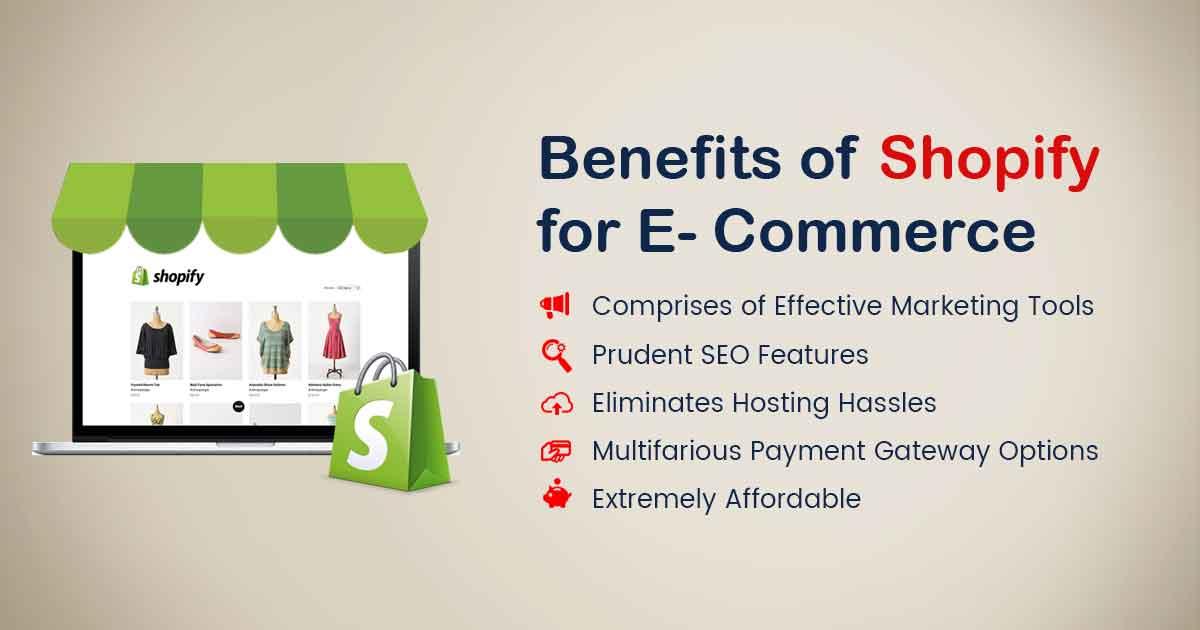 Aesthetically Pleasing
Shopify provides a bunch of professional templates facilitating visually appealing and creative online stores. It works on a simple and minimum theme and developers and designers work to create an exceptional UX and a store with a rich UI.
App Integrations
Shopify platform comes with fantastic customization capabilities as it has amazing integration ability with apps. It means that additional functionalities and features can be added by the seller to his store while enhancing its value by multiple times.
Reliable and Secure
Shopify is also a preferred choice over other eCommerce platforms because of its amazing reputation, reliability, and security. For any online business to grow and thrive, it is imperative to ensure the utmost security of the platform as it handles confidential financial and personal information of the customers. Shopify has high-end security protocols in place that keeps this hosted solution maintained and upgraded.
Fast Loading Speed
Shopify is a completely hosted solution and has a high-end infrastructure that comes with optimized software and hardware. This ensures a fast-loading speed to the platform and the eCommerce store made on it gets loaded in just a few seconds.
Robust Marketing Tools
This eCommerce platform also provides a marketing edge to the users. It has features that support search engine optimization and advanced ecommerce analytics. Additionally, the platform provides a few more marketing tools like store statistics, discount coupons, custom gift cards, and targeted email marketing.
Mobile Responsiveness
A lot depends on the eCommerce store's mobile responsiveness for its success. With more and more people using their smartphones for shopping, it is imperative that mobile responsive Shopify themes that help in availing mobile-optimized stores. Android and iPhone apps can also be used for hassle-free store management.
24×7 Customer Support
Shopify provides round the clock and reliable customer support services. Online merchants can reach out to them 24×7 via chat, email, or phone and get solutions to their queries and keeping their stores running seamlessly at all times.
Ease in Payment
Now online retailers need not get worried about the integration of a reliable and secure payment gateway. Buyers can use from among different payment options as Shopify makes the process simpler and easier for the store owners in setting up the payment gateway. Buyers can enjoy the freedom of making transactions without additional fees with support provided to the Stripe payment option.
SEO Friendly
After setting up a Shopify store, the next step is to make it search engine friendly. It helps the store to get access by online shoppers looking for those products. Shopify platforms help in bringing about a marked improvement in designing campaign landing pages which differentiates it from other eCommerce platforms. It also extends support to meta tags and title tags among other SEO Parameters.
How to set up your Shopify store?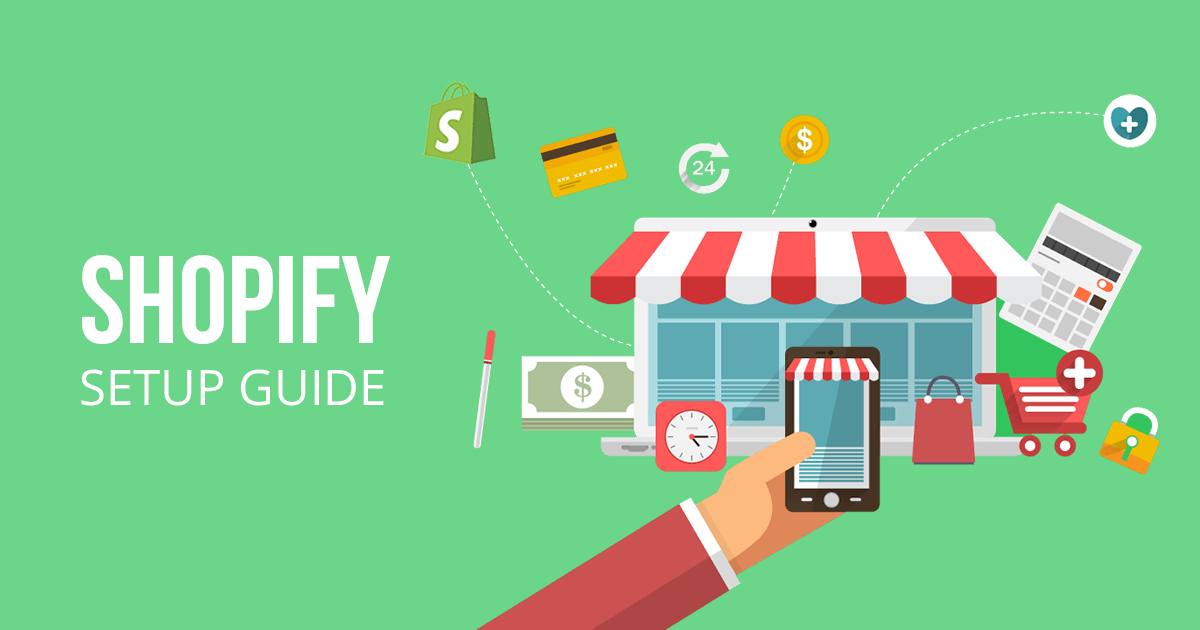 Setting up a Shopify store is not at all a time-consuming task these days. It has easy to use features and multiple extensive processes making it an easy-to-use platform. Here are a few easy and simple to follow steps if you wish to set up your Shopify store.
1. Start your free trial on Shopify
If you wish to understand and know that Shopify is going to be an excellent choice for you, you can always start a free trial before committing to its monthly plans. Shopify provides a 14-day free trial which begins as soon as you sign up.  You won't lose your work when you shift from a free trial to a paid plan.
2. Choose a theme and customize your Shopify store
Once you have signed up and shared relevant details with the platform, choose a theme, and start working on customization of your store. You can add various times to your online marketplace individually or en masse.
Add items, files, or services available for digital download. When choosing a suitable theme for your store, you can search by industry or collection. It shall also give a customized look to your store.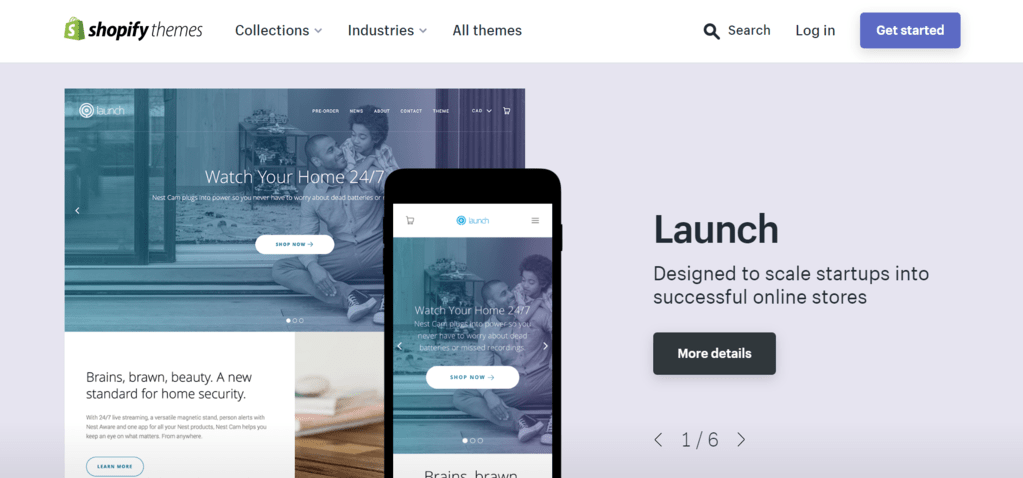 3. Add Apps that make your Life easy in your store
Adding Shopify apps can help you manage and use your Shopify store better. Some of the apps that can make things easier for you are AdNabu for Google shopping, Buymaxx, Pushflew, Export Order PRO, and a lot more. These apps have features that make things more flexible, automate various processes, popping notifications, and more. All these apps and more aim at making the management of online Shopify stores easier for the merchants.
4. Add products you wish to sell in your store
Once you have decided how your store is going to look, now is the time to add products that you would like to sell in your store. You will find the 'Products' tab on the left side of the admin panel. Click on add new products to the listing or from the products already existing in your inventory. Add a description and name of the product along with pricing, selling, etc.
5. Group and categorize your products
After adding more products to be sold through your store, now you need to group and categorize your products. It is important to categorize and group the products in categories like age group, sex, and more. The option of grouping and categorizing products is available in the products drop-down menu on the admin page.
6. Create necessary pages for your store
Next, you need to create appropriate pages for your Shopify store. It must have at least three pages and these are- About Us, Policies, and Contact. The presence of these pages in your website imparts it with a legitimate look. Use high-quality images to give a professional look.
7. Modify your shipping settings based on your preferences
It is important to set up or change shipping rates to flat, calculated, or free shipping rates. These are visible when the customer is checking out after the purchase. Create different regions when making shipping rates as it may differ from one shipping zone to another.
8. Set up your tax settings
It is important to set up tax settings properly. It is important for taxation purposes. It is equally important to maintain records of payments, investments, and other relevant or key information. It will help to avoid exemptions and overrides. For this, go on Shopify admin, click on Settings, and tap on taxes.
Being the owner of your Shopify store, it's important to remember that you're responsible not just for managing your products and services, but also obligated to pay self-employment taxes as part of your financial obligations
9. Set up your payment gateway
In-store settings, you will come to the payments tab. Here, deactivate Shopify payments and activate one of your preferred or supported payment providers. Enter the payment credentials and activate. Now tap Store and payment types and choose a gateway of your choice.
10. Test your order system
Go to Shopify admin and click on settings. Click on payments. Deactivate your enabled credit card provider. Check the Accept Credit Card Section, choose a third party credit card provider, and choose bogus gateway. Click on continue and then activate to test your order system. Once you have tested the system, revert to the earlier settings.
11. Setup Your Domain with Shopify
It is very easy to set up a domain with Shopify. Visit your admin page, go to an online store and click on domains. Click on the existing domain, enter the domain you want to connect and click on next.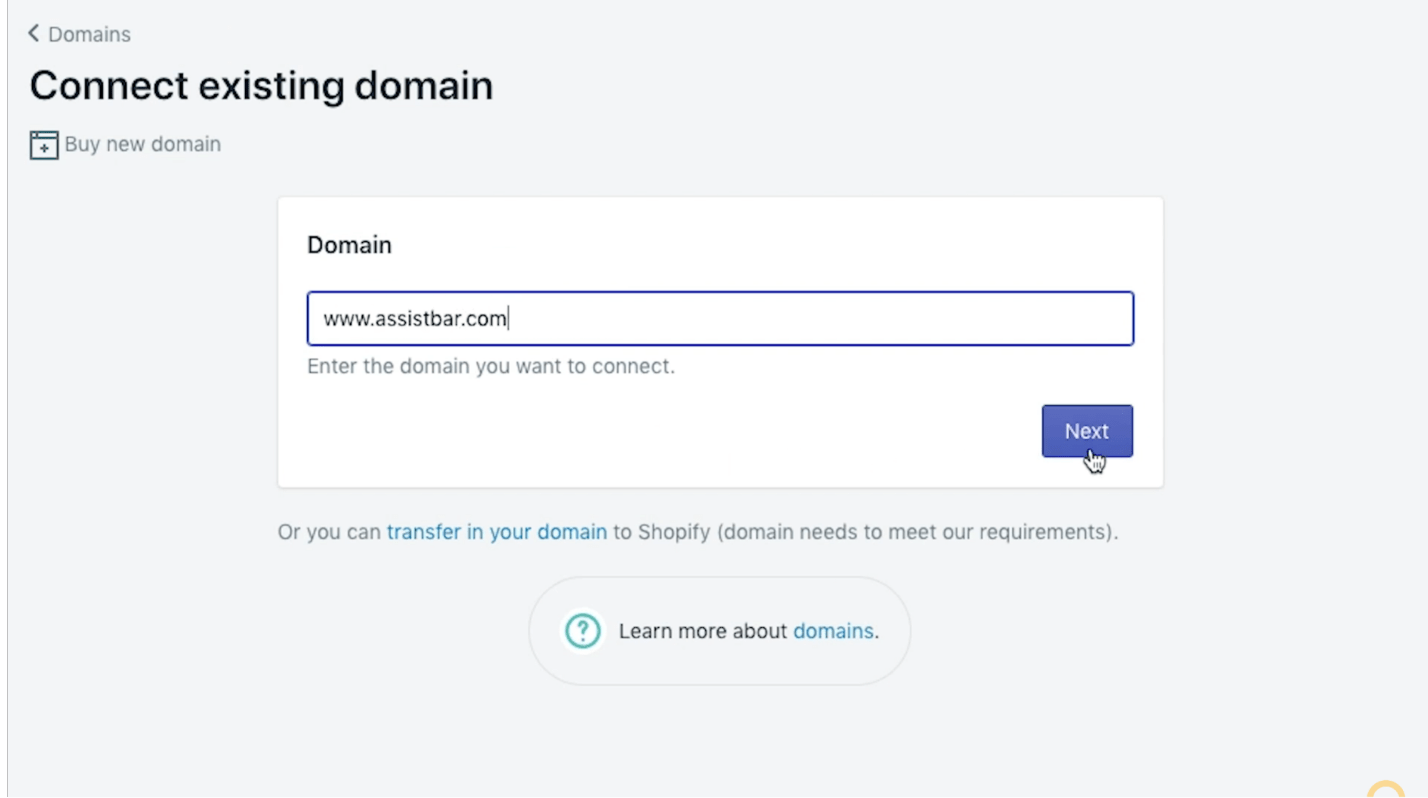 12. Do the basic on-page SEO optimization
Shopify has several on-page SEO tools. Using them, you can proceed with on-page SEO Optimization.
Optimize URL structure-

 It is important to ensure a relevant URL for a page. Also, it should be short and simple while using the primary keyword.

Optimize your Metadata-

 The meta description tag must have page relevant keywords. Avoid repetition of keywords and ensure it is no longer than 150-160 characters in length.

Optimize your headings-

 Use headers to provide structure, 

break up

 text and there must be keywords in the header tags.

Optimize your body text with Primary & secondary keywords-

 The content body must have an equal smattering of primary and secondary keywords to optimize the body text.

Optimize your image alt tags-

 Give proper image description and keep it fewer than 125 characters. Use keywords sparingly.
13. Remove password protection & Launch your store
Go to Online Store via Shopify admin and click on preferences. Go to the password-protected area and uncheck password enable. Click Save. Now, the website is ready for launch.
Conclusion
Shopify has become one of the leading eCommerce platforms that help businesses of all sizes and scales to sell a variety of products to a broader customer base. Using the above steps, create your own Shopify Store in 2021 and take your business to greater heights.
Additional resources
Guest Post by AdNabu
AdNabu helps improve sales in Google Ads for eCommerce companies. If you are running the search, google shopping, or display campaigns in Google Ads, This software will be able to increase your sales.