If your Shopify product search is not working, then here's the easiest solution you can ever have. Well, we all know that Shopify is an awesome eCommerce platform that simplifies the process of opening an online store. It wouldn't take more than half an hour to align all the products, set up an inventory, and start selling. But, unfortunately, the default Shopify search bar fails to stand up to expectations. There are many situations where Shopify product search is not working. It directly throws no results even for misspelled words because it is made to tolerate no more than two characters.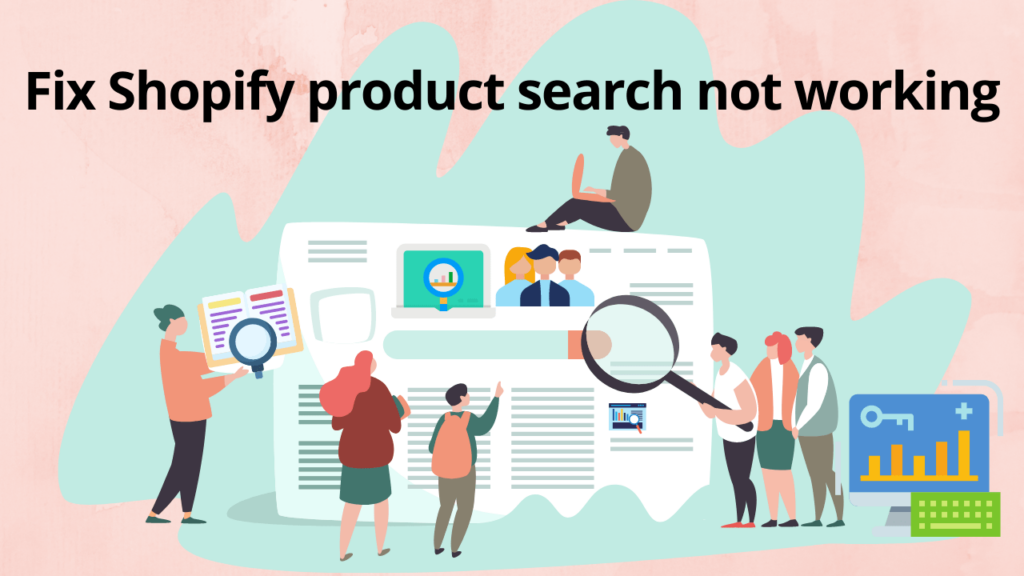 Fix Shopify Shopify product search not working in less than 5 minutes
So, how can you fix it if the Shopify product search not working? Here is an easy method to replace the default search bar with a custom search bar so that you can get a highly customized search bar with multiple functionalities that will enhance the overall searchability of your online store.
The best part is that for many Shopify is the go-to eCommerce solution. To work on Shopify, you don't need to possess any design skills and as a user, you have all the right to control colors, themes, and content. If you are looking forward to working with the Shopify search form, then you will get all the necessary information here on this blog.
Steps to follow when Shopify product search is not working
The easiest way to fix Shopify Product Search not Working issue is by installing an extension that sets up the search bar.
Use the Expertrec Shopify Search Bar App
Install the Expertrec smart search bar from the Shopify app store.
Once you install the app, you will be directed to your control panel where you will have to enable your search engine by toggling on the enabled search extension (it will be on by default).
Once the app is installed, you will be able to see the search bar changed with facets and filters on the search results pages. This will also add a search dropdown to your existing search box.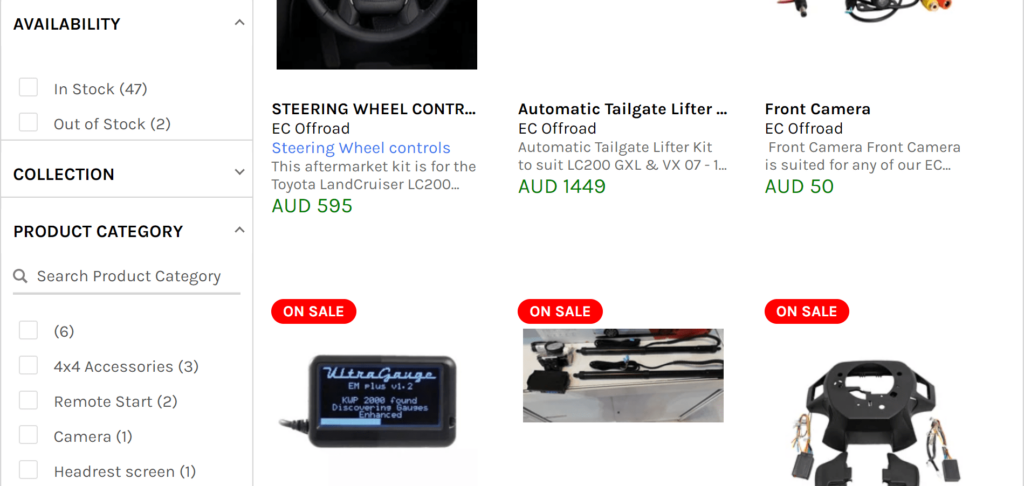 This is the easiest step to fixing product searches.
FAQ
Limitations of Shopify default search
Being an online seller, a search bar can make or break the game. Navigation and search are two different things. Note that we have to optimize the search bar so that it could give a reliable and instant result. But unfortunately, the default Shopify search bar has some significant downsides. Some of them are:
Shopify default search bar can only search for the product properties that follow this domain: Product title, description, tag, SKU, barcode, type, and vendor. Furthermore, you can also enable the search for page content, title, blog post title and tags, and author names. The issue is that it doesn't even perform a search in most themes on the basis of specified descriptions and collection names. In order to encounter misspellings, you are bound to add tags that may exceed to create havoc. So, the best alternative is to get a custom search bar that has multiple search functionalities.
How does Expertrec fix Shopify product search?
When you install Expertrec smart search bar, you will replace the default search bar with the Expertrec custom search bar. Well, you can also continue using your default search bar. All you need is to integrate Expertrec smart search bar functionality into your search bar. By doing this, you get access to the following advanced features:
Unlimited AJAX search
Voice search
Facets and filters
Autocomplete
Autosuggestion
Fast search
High customization
PDF search
Multi-device compatibility
Quick and easy setup
30+ language search
On-site search analytics
Note that Shopify's default search bar does not provide search analytics which is extremely important for an online store owner. After all, you should be aware of the searches on your site. You can also get site search analytics using Google analytics. But, Expertrec provides detailed search analytics in a vivid form. You can exactly focus on the crucial searches.
How to improve Shopify search?
Eliminate chances of zero result
The majority of Shopify buyers don't like zero results when they are searching for something. It makes them think like that specific product is not at all available in your online store. Obviously, the reasons can be countless for not showing up on the search result page. What matters the most is to get a good custom search bar and replace the existing default search bar. For instance, Expertrec smart search bar can tolerate misspellings and heavy typos. So, you can be tension-free about such instances. You can strategically show some products instead of showing up with no products at all. Users may rephrase their search queries to get the desired result.
Having to autocomplete feature is a must
It is indisputable that autocomplete really saves time. It gives an idea of the product website visitors are searching for. Well, after Google launched autocomplete, they have become quite popular. It would be better if your on-site search bar possesses autocomplete and autosuggestions at the same time. You get some of the features in the default search bar
Location and design matter a lot
You have created an on-site search bar so that instead of navigating through the menu, users can directly hit their search query in the search bar. For that, the search bar must be clearly visible. Place in such an instantly visible position. Placing the Shopify search bar in the header is the most common strategy. Also, the size of the search bar should be enough to accommodate the estimated search queries at once.
For instance, Amazon has a large search bar because people do search bar mobile models, price categories, and storage is required for a lot of stuff. It doesn't mean you should follow the same. A search icon is also good if it supports your website's UI.
Product codes and labels are underrated
Product codes are indeed an excellent feature. It's true that not every shopper is going to search for product codes, but it works really well when you are publishing a catalog. Therefore, these product codes simplify the searching process and yes, shoppers can find the exact product in less time.
In order to improve the quality of the search results, you have to do a little bit of extra work. You can give property labels and tag your products. In this way, whenever a user searches for that typical search terms, it would show a standard search result. You can note these categories as they are the most important ones: color, size, brand, price, and style. While preparing the product page, these can offer a clear and standard search result.
Accuracy is the key
Last but not the least, your search bar should give accurate results no matter what search query is being performed. Being a Shopify store owner, you are accountable for the overall customer experience and search results matter a lot. If users can easily access the products, then it really counts on your side. And, with the help of Expertrec smart search bar, your search bar will shine.
Make sure you install Expertrec smart search bar from the Shopify app store. You can make searches and get search analytics. That's incredible for a Shopify store owner. You can visualize the trends and expect the rising demand for a particular product and restock it to fulfill the website visitors' requirements. The best part is that you get a 14-day free trial when you install the Expertrec smart search bar.