Klevu is a human-centric artificial intelligence specially developed for e-commerce. It uses advanced NLP ( natural language processing) and machine learning in a localized way to search the needs and demands of consumers across the globe in many languages. The AI chooses several local languages and displays products accordingly locally.
Klevu can be used on platforms like Bigcommerce, Magento, Shopify, and Salesforce commerce cloud.
However, some users have complained that the app user interface has made it challenging as well as confusing for others, and this was particular to the time when there was the try of creating a customizable promotion or customizable searches. The drag and drop present for result orders was rather time-consuming rather than intuitive. So here are a few alternatives of Klevu which can be useful.
Some Alternatives of Klevu
1. Expertrec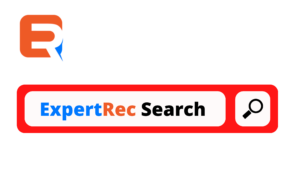 Expertrec helps create a customized search by using simple choices which would define search interfaces and the search experiences. You can also test out the simple options to see how that changes your search experience.
Klevu on the other hand is an intelligent site search solution that has been designed for helping ecommerce businesses to increase their onsite sales as well as improve the customer's shopping experience online.
While Expertrec provides live support 24*7, as well as during business hours and online, Klevu only provides business hours and online.
While pricing for Expertrec starts at 9$/month with a free trial, Klevu's pricing starts at 449$/month with a free trial.
Expertrec also has a perfect rating for ease, features, design, and support as well as for overall support. While you can opt for in-person training while integrating and installing Expertrec, you can get live online sessions for Klevu.
2. Algolia
With free trials, free integration, and a setup process unlike Klevu with premium integration and installation charges, and nominal money afterwards, this software delivers increased sales on-site, with incredible auto-correction and suggestion as well as an uncomplicated setup process.
It also has a suggestions mode as well as attributes and is lauded for visible results.
Algolia's ROI saw customer satisfaction with easy usage, deliverance in increased sales as well as on track suggestions.
3. Salesforce
Salesforce is an easy-to-use app for small-scale businesses as well as startups. It helps to build strong client relations with everything including sales and support solutions that are easy to use, to set up, as well as maintaining it. Many entrepreneurs think of Salesforce as a great client-managing software with standard pricing.
Salesforce price starts from 22$/month for one user.
Some key features of Salesforce include –
CRM & Sales Dashboards.
Customer Management Board.
Helpful Customer Support.
Knowledge, option as well as lead and contact management.
Automatic Sales Force.
Integration on Social Media.
Self Service Portal.
Great Document Storage.
Strong Call Center Managing.
Incredible Knowledge Base.Support is available readily by phone and email. Training is also given. Raising a ticket is easy.
4. Searchspring
Klevu is for ecommerce companies looking for ecommerce merchandising solutions while Searchspring is for ecommerce managers as well as merchandisers.
Searchspring also has personalization features such as –
A/B testing.
Analytics/ Reporting.
Recommending Products.It can be integrated in –
BigCommerce.
Judge.me.
Klaviyo.
Magento.
Mobinyze.
Miva.
Shopney.
Vajra.
Klevu can be integrated into Raptor services only.
5. Searchanise
Searchanise is for ecommerce sites looking for powerful search functionality. Searchanise provides API, but Klevu doesn't provide that.
Pricing is also starting at 19$/month as opposed to Klevu's 449$/month pricing.
Searchanise can be integrated in-
Loox.
Judge.me.
Ali Reviews.
Okendo.
Builder.io.
CS-Cart Free.
Growave.
CS-Cart Multi-Vendor.
Campaign Monitor.
CS-Cart Store Builder.Klevu is integrated into Raptor services only.
6. AddSearch
AddSearch works for Media, as well as Telecommunications, Government and Education sectors, ecommerce sites, Banking, and Healthcare.
Klevu is mainly focused as an ecommerce merchandising solution provider.
It also provides 24*7 live as well as business hours and online support while Klevu doesn't provide live support.
AddSearch offers an API as well as a plan starting at 29$/month.
AddSearch also provides training through –
Documentation Process.
Webinars.
Live Online Sessions.
In Person.
7. Nosto
Nosto works on platforms like Windows and Mac too as well as Saas/Web, unlike Klevu which works on Saas/Web.
Its audience is directed to ecommerce retailers who need an advanced product recommendation engine solution as well as for websites that want personalization solutions.
While Klevu is integrated into Raptor Services, Nosto is integrated into –
Centra.
Inxmail.
Shopify.
Omnisend and more.
Final Thoughts
If you find Klevu pricey with its static pricing and the lack of resources that you are looking for, you can check on the other alternatives listed above providing services at better pricing and with bonuses.