A quick guide to adding Wix store search bar!
The first goal for every website owner is to rank on Google. Higher the rank, the higher traffic that contributes to achieving a trustworthy brand image. It could increase sales and lead to customer acquisition along with enhancing customer retention. Before getting into depth, try to answer these questions (Yes/No):
1. Do you aim to grow your website traffic?
2. Does your website possess hundreds or thousands of web pages?
3. Have you done tons of efforts still struggling to get a loyal customer base?
a) If yes, then do you have Wix store search bar?
b) If no, then are you considering it?
The questionnaire terminates at a simple yet significant rectangular box. Yeah, you guessed it right. Wix store search bar!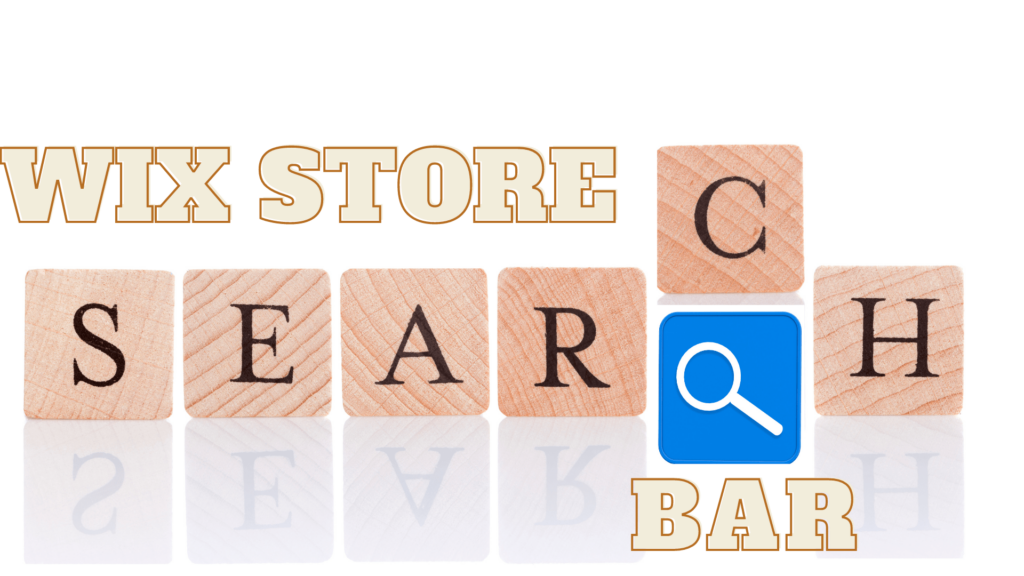 Grab Wix Store Search Bar Without Coding For Your Website
Wix Store Search Bar- What, Why, and How!
Let's resolve your every query by considering:
3. What is a search bar and search engine?
2. Why add a search bar to your website?
1. How to add a custom search bar without coding?
How to add a Custom Search Bar without coding?
Can you believe it? You can add a custom search bar to your website without coding. While it's known that there are a lot of options available for on-site search, Expertrec Custom Search Engine provides the best value. Let's explore how to add a Wix store search bar to your online store.
1. Select a platform for Expertrec Wix Store Search Bar
When you click on https://cse.expertrec.com, you will get three options as follows: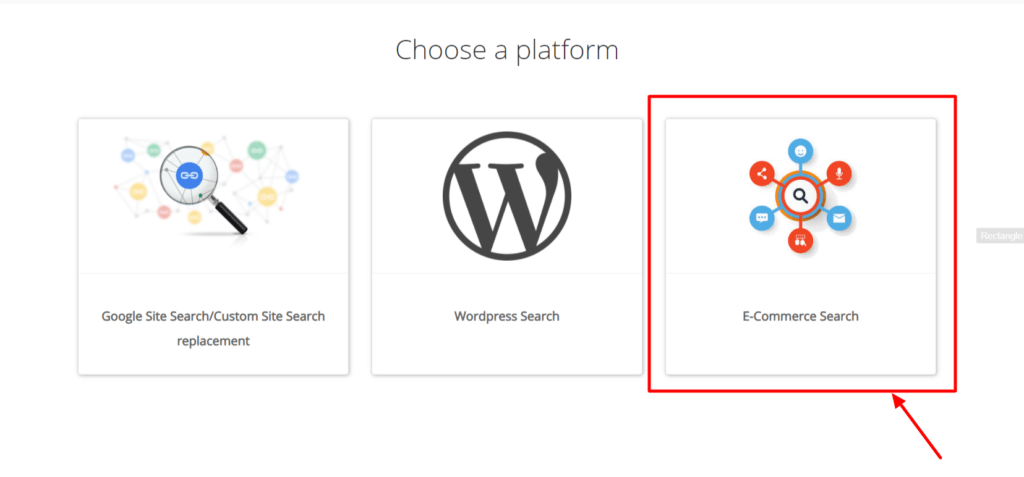 1. Google Site Search/Custom Site Search replacement
2. WordPress Search
3. E-Commerce Search
Since we need a Wix Store Search Bar that falls under the third category, select E-Commerce Search to proceed further.
2. Sign in to Expertrec E-Commerce Search Engine
As usual, sign in with your Google account and enter your site URL. After that, you are on your right way to access the Expertrec Wix Store Search Bar.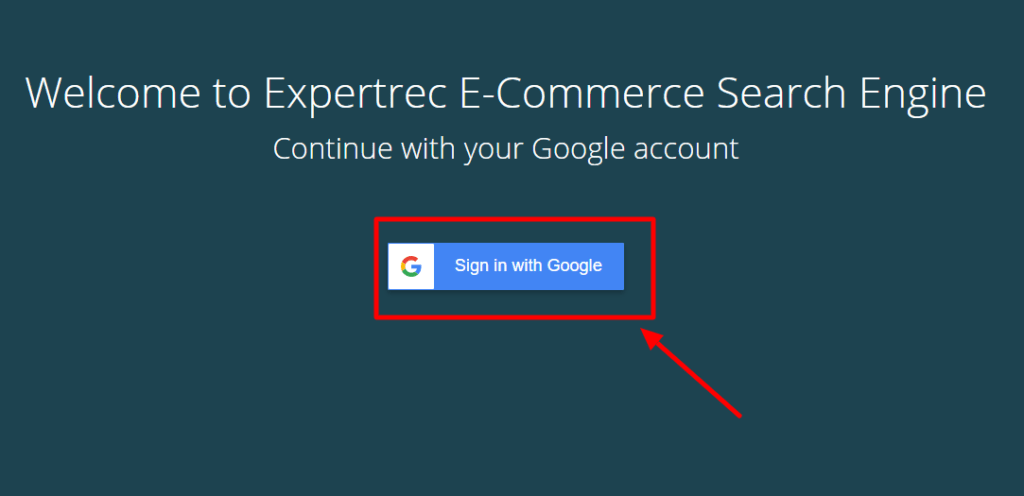 3. Copy the existing code from the Expertec Code section.
The crawling is started once you enter your website URL. Till then, you don't need to wait. Utilize this time to set a Wix store search bar without coding. For this, copy the code as shown below.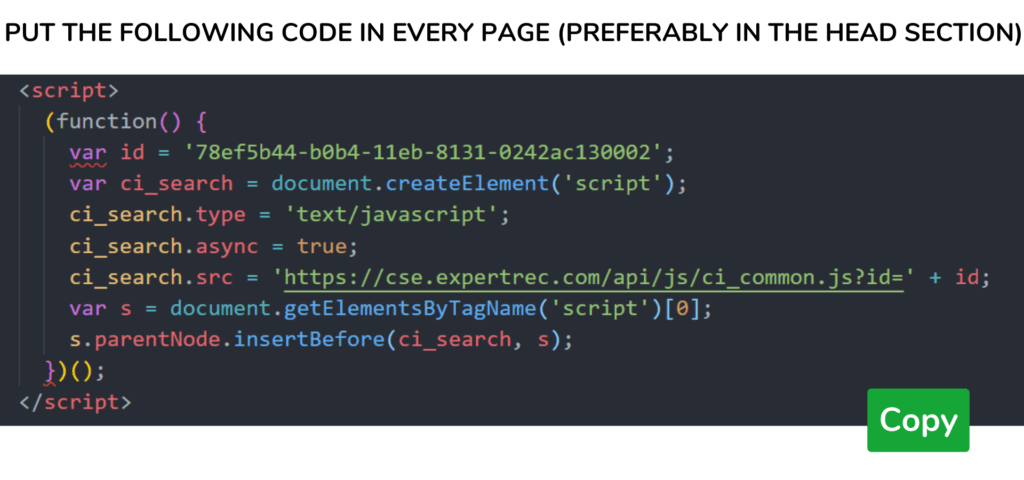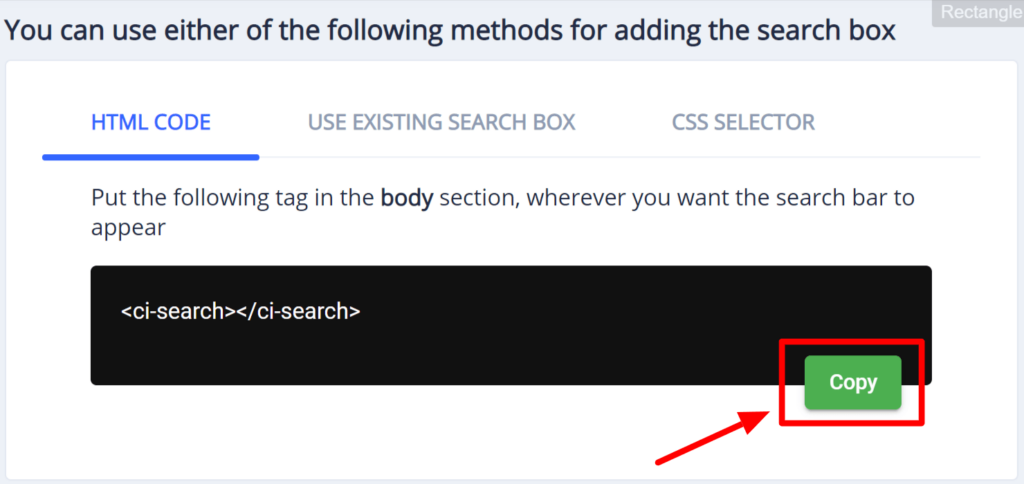 Don't forget to copy the HTML tag.
You can follow this approach of Small first, larger later so that you won't miss the smaller sections. Try to copy the HTML tag first and paste it into the Custom Code Setting of Wix Dashboard. Hey, don't be puzzled right now. We are going to explain it all in the later steps.
4. Open Wix Dashboard and Apply the Code
Wix offers you Wix ADI and Wix Editor to customize your website. I prefer to work on Wix Editor because of the enormous control that it gives while Wix ADI is preferable for making some overview changes on an already existing template.
If you are working in Wix editor, open Settings -> My Dashboard.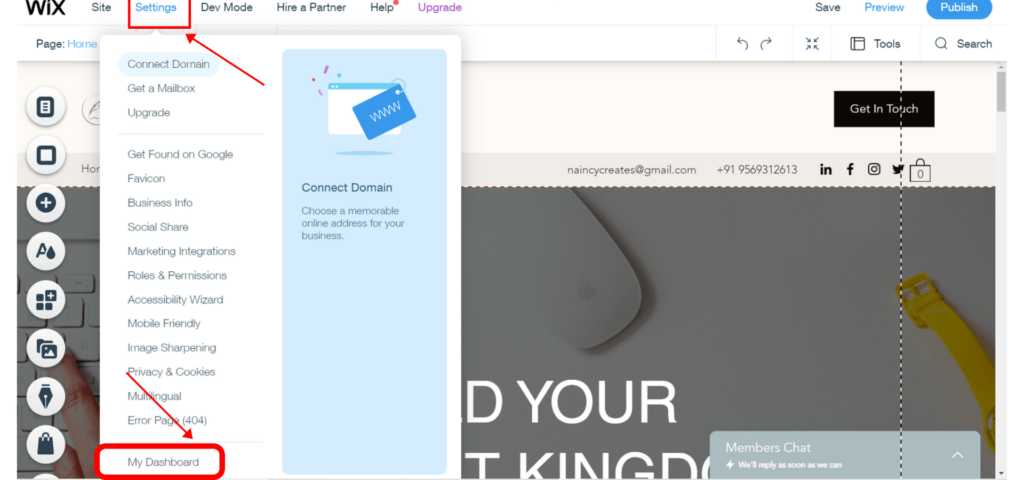 For Wix ADI, select Site-> Dashboard.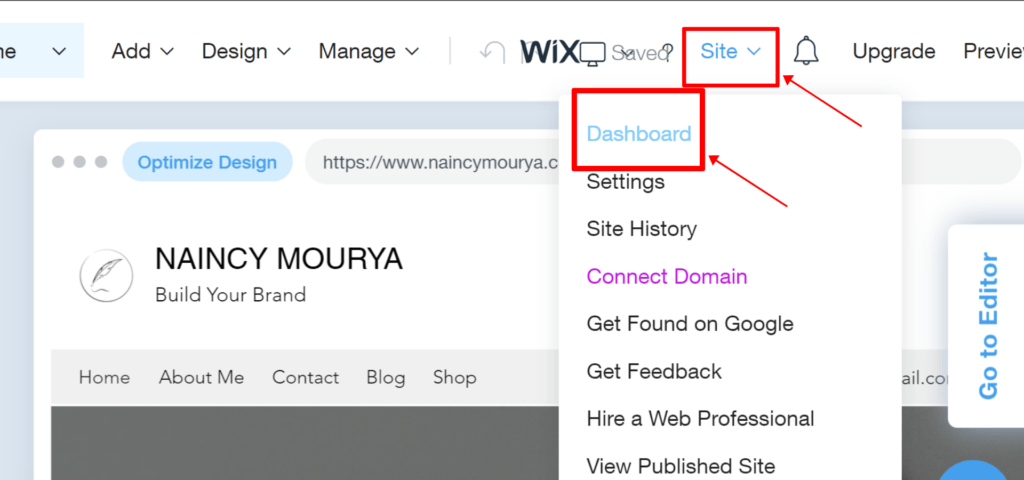 In the dashboard, scroll down to Settings, and here again, scroll down to the Advanced section. It offers you the control to manage your private, trackings, and production tools.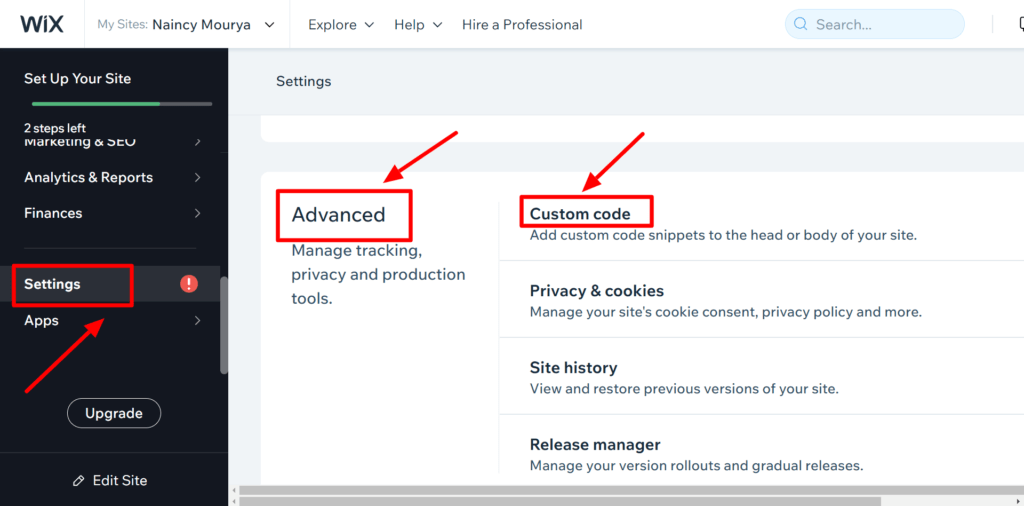 Right at the top, select the Custom Code option.
In the Custom Code Head section, click on Add Code in order to paste the copied code in Step 2.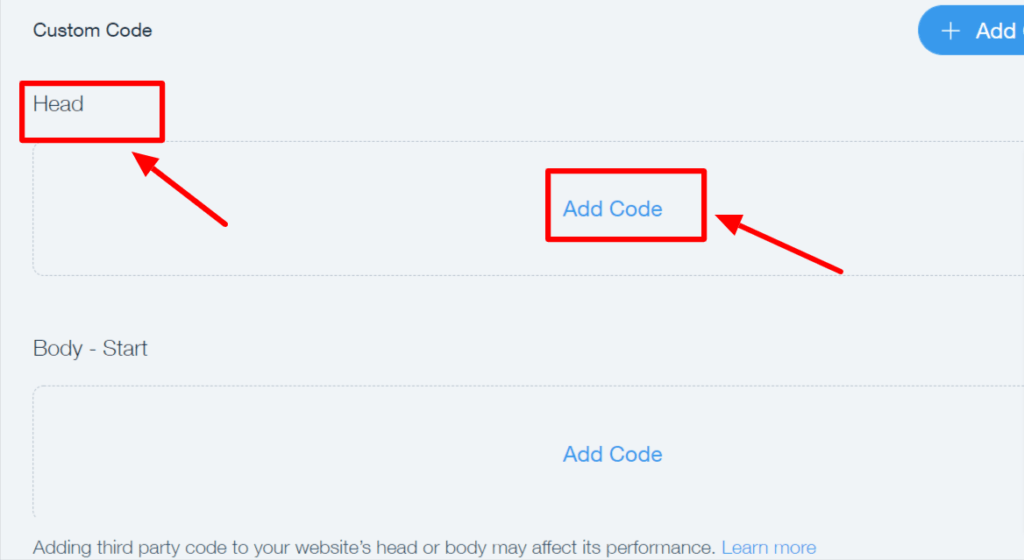 The Code Settings dialog box shows you the space to paste the code.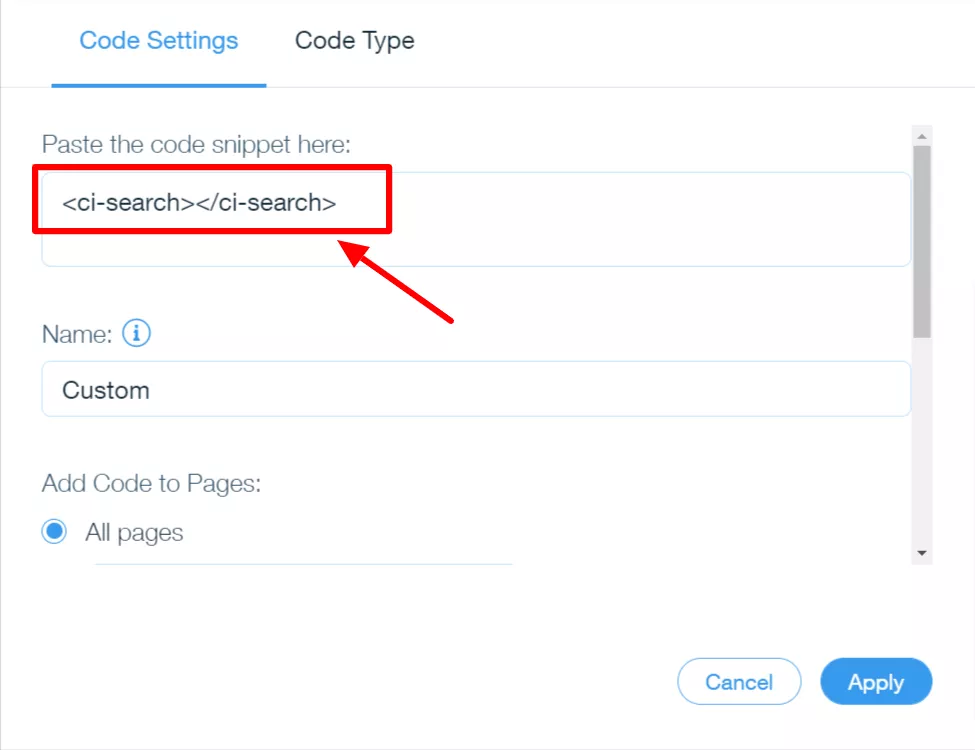 Paste the HTML tag first so that you won't forget it to add afterward.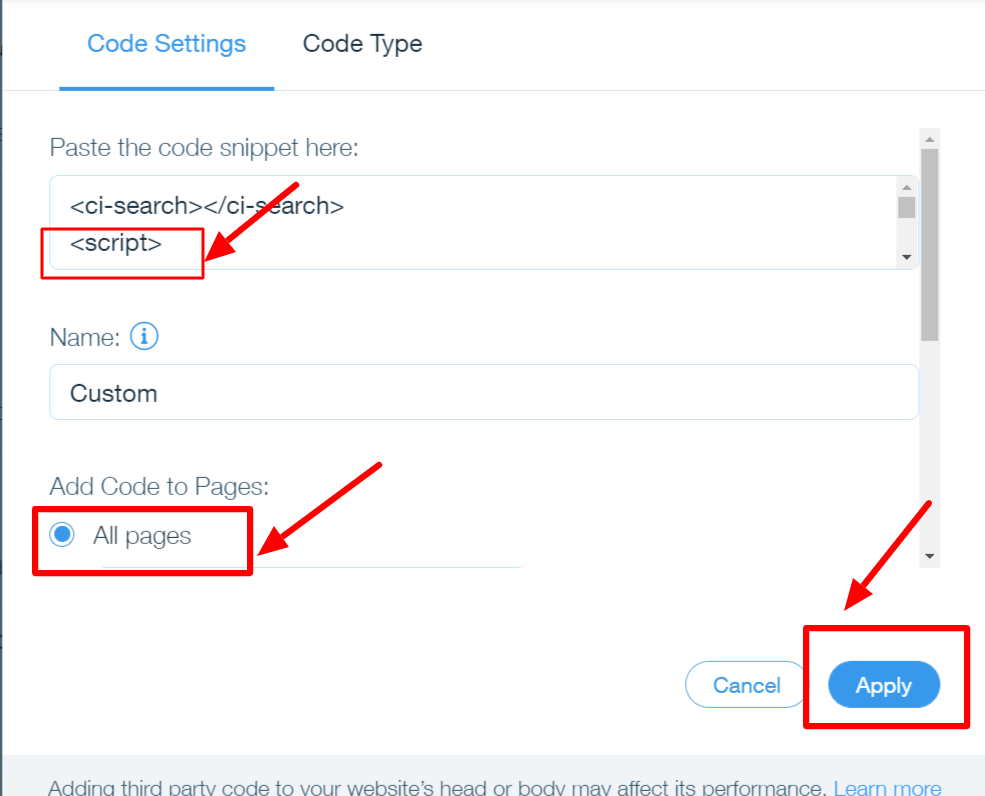 On the second step, paste the code. Make sure that the default options are aligned with these as shown below. Click on Apply to make the changes.
5. Refresh Your Online Wix Store
You will get Expertrec Wix Store Search Bar at the top left after you refresh your Wix Store.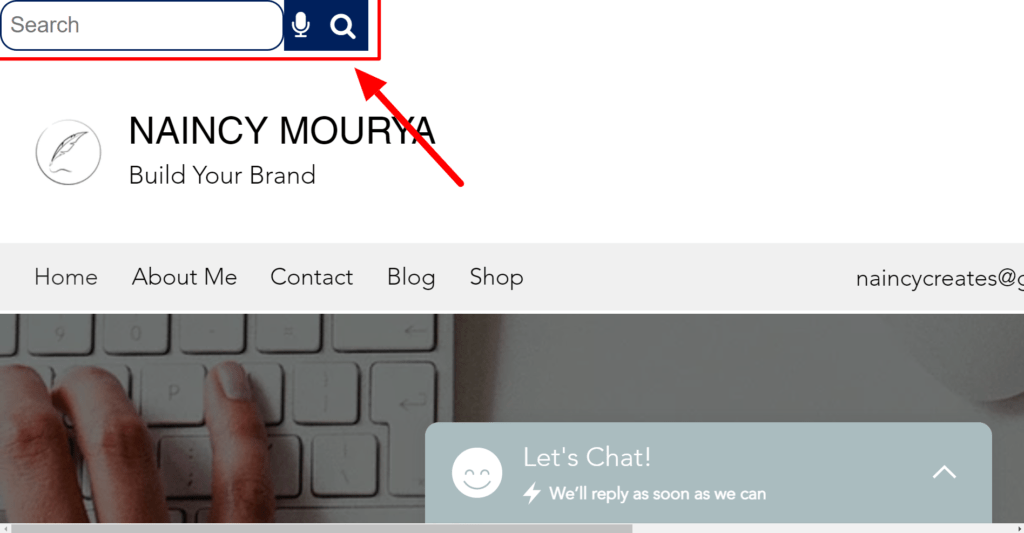 The best part is that you won't need to publish your site and wait for ten seconds to see the changes. Do any alteration in the search bar by visiting the Expertrec dashboard and play around with various options.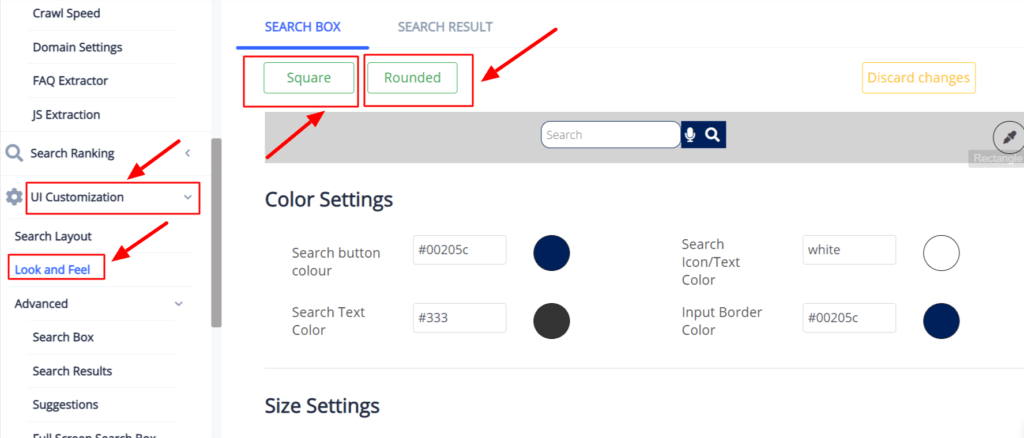 Refresh your site and witness changes in the Wix store search bar.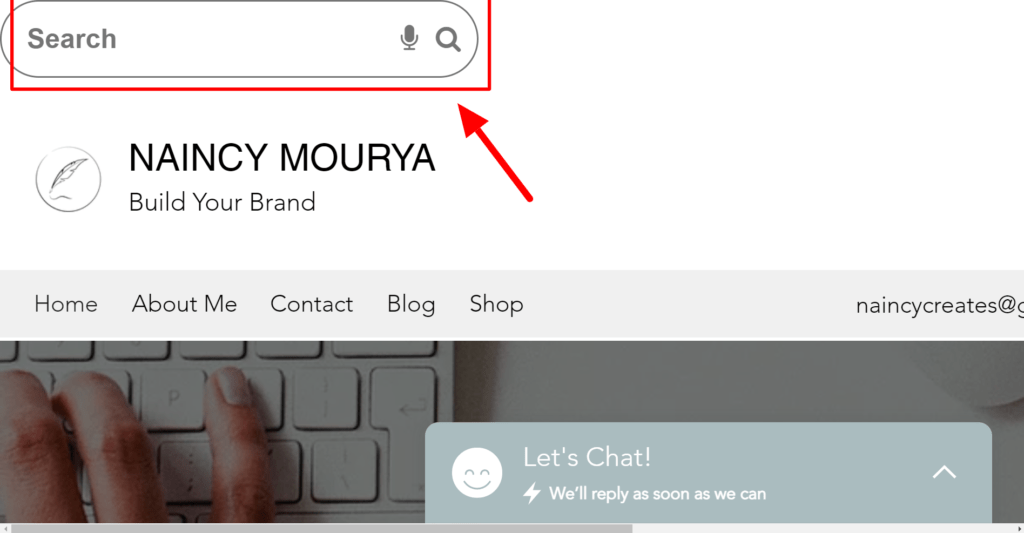 What is On-Site Search?
The on-site search bar helps visitors in finding the product they are looking for at a rapid pace. You can find it at the sidebar or header or maybe even at the footer. If you have a website for an online store with lots of categories, then having an on-site search is necessary. The key to winning the hearts of your visitors is to show them the exact copy or improved version of their demand. It can literally transform your website visitors into your loyal customers who love to surf through your site.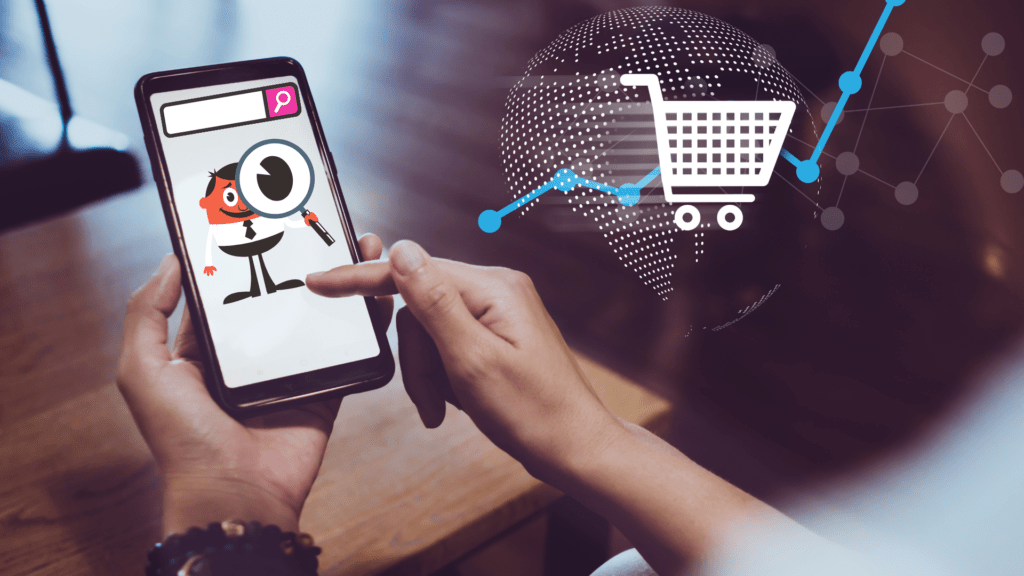 Though they might sound similar, there is a big difference between on-site search (search bar) and search engine. A search engine handles a massive database and finds information from the World Wide Web to display the results. For instance, Google, DuckDuckgo, and Yahoo. The web browsers use these search engines to retrieve the content. On the other hand, a search bar aims to find the content that is an exact copy or relevant to the term typed inside it. It is used to understand user intent following the buyer's journey.
Why Wix Store Search Bar – Counting Benefits
Let me clarify this: Having an On-Site Search does not inherently contribute to SEO ranking. It is nothing like the inbound links and social media sharable links that may offer some optimization advantage. The search engine is not a human who needs to type a term in the search bar to access the content. The web crawlers crawl all the web pages and index the content accordingly. Wix store search bar makes you getting ready for another plan.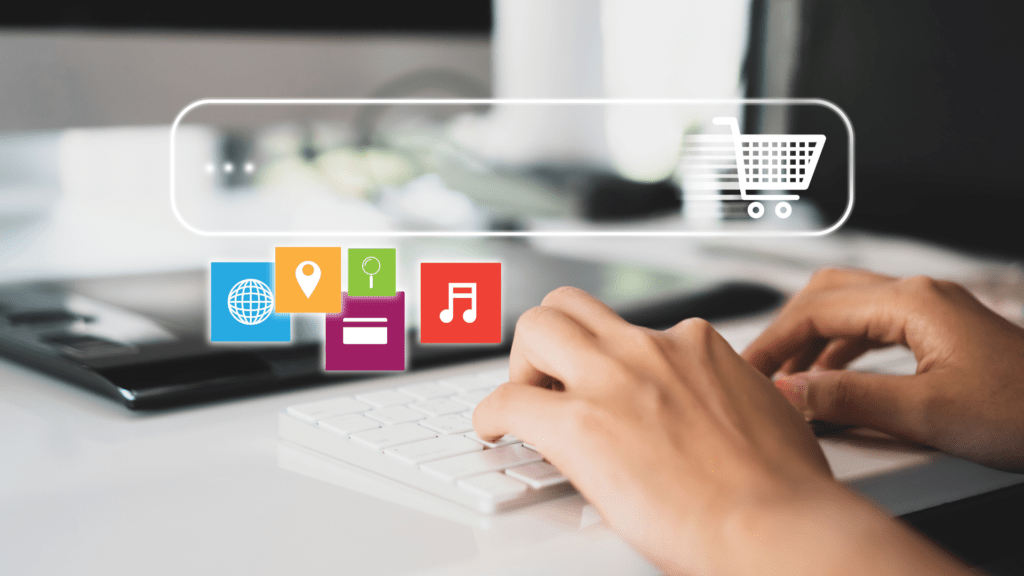 An On-Site Search helps in easy navigation that serves its purpose of directing a quick path. Along with Core Web Vitals, site navigation has also been a priority when it comes to SEO. Also termed intuitive navigation, on-site search helps the users to find things in less time. Easy navigation makes visitors spend more time on your website and decreases the bounce rate that does affect SEO!
The three primary reasons to have a search bar are mentioned below.
1. Enhanced User Experience
Searching is one of the best navigation methods. Most websites fall under these three categories:
Less navigation, more search
Market giants like LinkedIn, Amazon, Facebook, etc., are focused on the search bar for easy navigation. They usually do not encourage them to navigate the sites. Instead, the visitors can solely search for the product or service. The search bar is armed with the utmost functionality. It not only follows semantic search but also gives some relevant searches option. It also introduces new products and services to the visitors.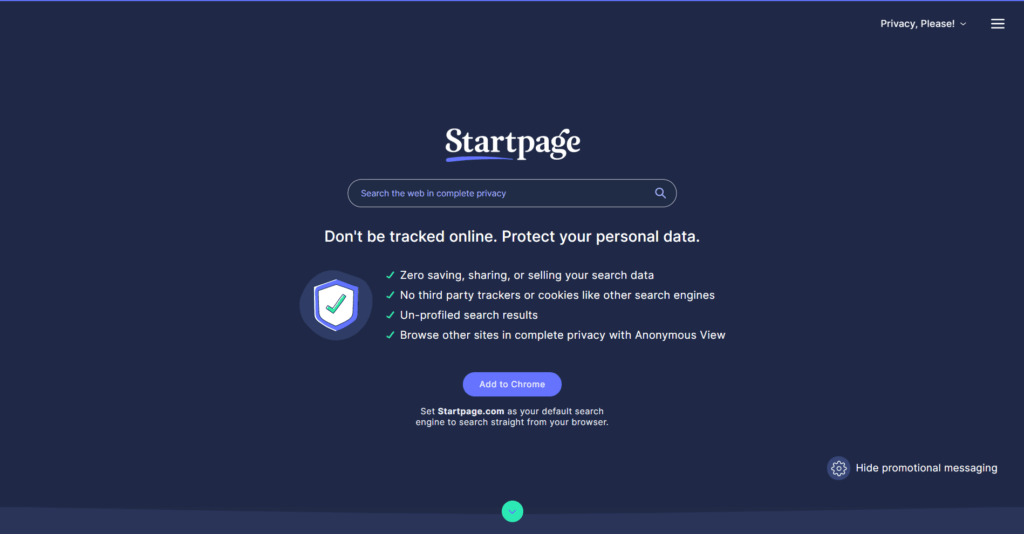 Navigating through these sites is also an option that makes visitors stick to these sites. They always get something new and better. The best part of focussing on the search bar is that usually, visitors using the search option are often at the last stage of the buyer's journey. They have done the research part from their side and looking to buy a product or service on your online store.
Standard navigation, less search
It consists of having a top, side, and drop menu. Most websites follow this approach to highlight the navigation, especially when the search bar is not that advanced. Also, visitors go through the category and menu for swift action.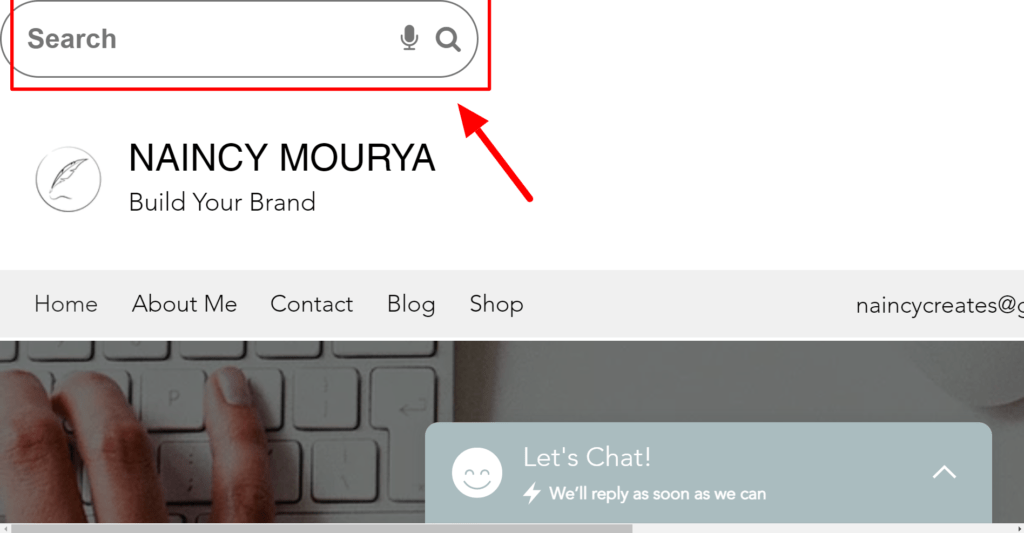 Merely navigation, no search
The search bar is not at all present on the landing page. This approach is usually followed for portfolio, events, and campaign pages. The central idea is to offer an awesome user experience by devoting moments to visual experience.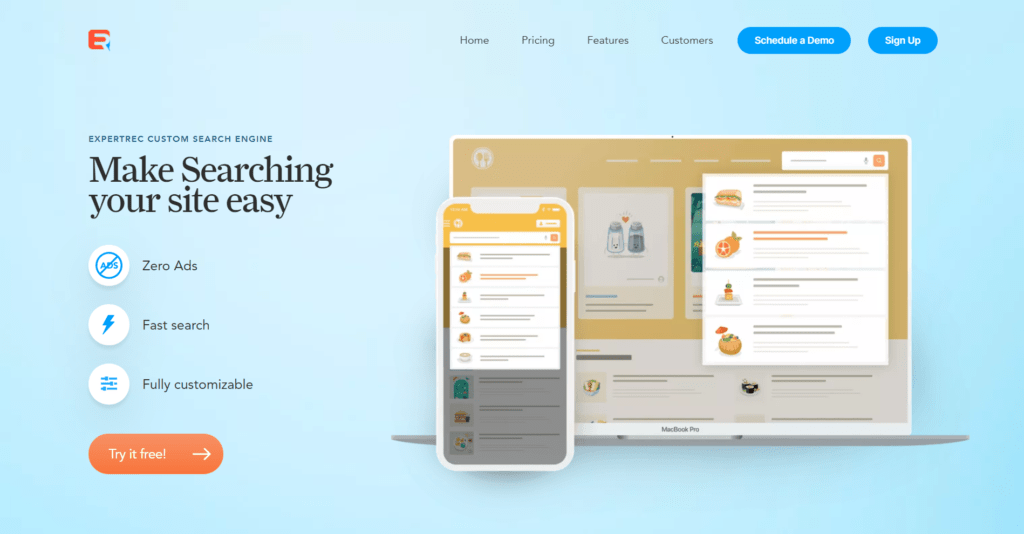 Which method can be considered as best?
Obviously, balancing everything is the key. Having better navigation with a search bar is the most decent option to opt for. Yet, the first option that focuses on the search bar is awesome. But, for this, you'll need to have a good search bar that passes some basic criteria to serve great functionalities.
2. Search Behind Conversions and SEO
Positivity is highly conducive, and humans love to follow a pattern. Once your target audience visits your website and leaves with a positive experience, they are bound to come to the same place again and again. A positive experience marks the checklist of making a purchase from your online store. If you are confident about your marketing strategies, then the Wix store search bar is going to be a game-changer. It will help the users to find things faster and thus impact their decision to make a quick purchase. This successful conversion would lead to higher customer loyalty since they are going to visit your site for the next purchase too.
The more visitors with successful purchase, the more will be the visits and time spent. Your website will rock by adding a search bar. It will impact SEO indirectly because you are solving your customers' issues quickly and perfectly. It will also improve your ranking on the result page.
3. Integration of Search and Stats
Navigation guides the users, whereas search demands them to take action. The search bar is used more than the navigation menu on mobile devices. There are many times when users don't find the required thing at the top or drop-down navigation bar. Here, the search bar plays its role gracefully.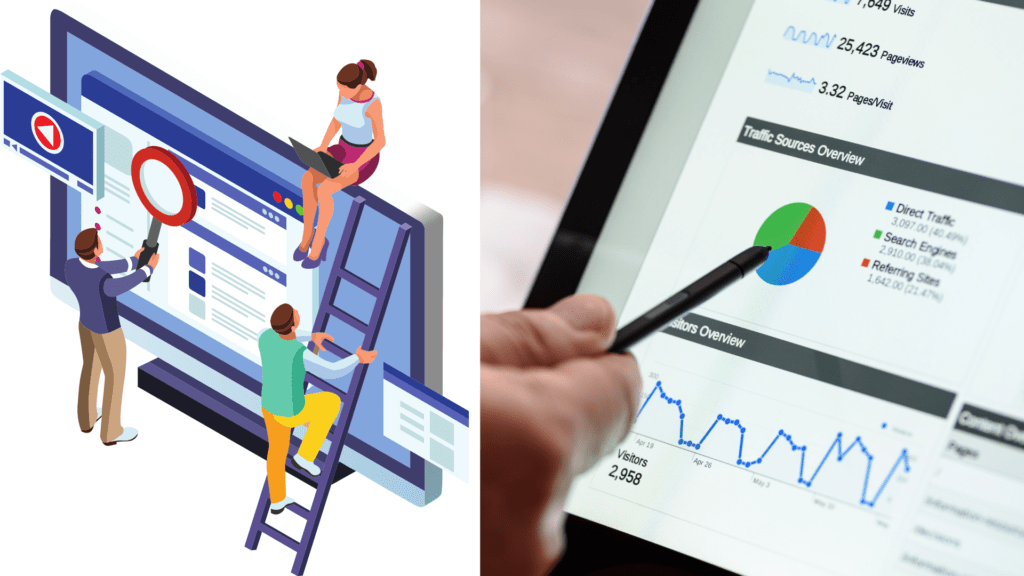 You can integrate the Wix store search bar with Google Analytics and trust the stats. You can invest time that could benefit the marketing and product research team to move an extra mile for visitors selection. Know when and which products or services are in demand by applying several filters, be it a season or a trend. Search the last resource for users to find the things they are looking for. Not having this essential tool can leave your visitors frustrated if your website has complex navigation. So, the best way to optimize your marketing and sales strategies is to reinvest some time into search analytics.
Wrapping Up
Having Wix Store Search Bar helps you and your visitor in numerous ways. In order to get a custom search bar, Expertrec provides the best value at $9/month. You can also take 14 days free trial for setting up the search bar and exploring various benefits that come with it. The right investment that can surely give you definite analytics is Expertrec.
The thing that makes Expertrec Custom Search Engine stand out from the crowd is a lot of features with no ads at all. Yes, you heard it right. Nowadays, most of the on-site search show ads whenever you integrate their custom search bar. This makes Expertrec a different and best choice for Wix Store Search Bar. You can schedule the demo and decide with which Custom Search Engine you would like to proceed further.
After all, having a search bar is better than not having it at all.
Launch Your Online Store With Expertrec Wix Search Bar