Have you opened an online store, but struggling with all the work not knowing which one to do first? It is a common problem most online business owners face. An eCommerce agency will be your genie. They will help you with planning and executing everything so you can just focus on the product and its production. Let us know about what these agencies do and how that is beneficial to you.
Why should you hire an eCommerce agency?
A business requires a lot of things- starting from planning, production, marketing, selling, and customer service too. It's a long process and without any reference, it is very hard to do it right. A proper agency will provide you with a range of services to help you grow your business, small or big. They will look into your needs and make personalized plans for you.
How do the agencies plan a digital strategy?
Like any other consultation agency, these agencies also work with you to strategize how to meet your business goals. For that, they will set a budget to invest in advertising and marketing areas. Additionally, they will execute campaigns using SEO, PPC, email marketing campaigns, content strategy, influencers, social media ads, and more- all according to your needs. Let us see what an agency can help you with.
1. Saving time and money
Agencies are highly up-to-date with the current market trends and technologies so they will make the best out of your budget as well as save your time. They are experts in the fields so they have a lot of experience in your required area. You can just hire them and let them take care of everything.
2. Technical guidance
These agencies often collaborate with technology platforms to provide the technical help needed for your online store. Whether or not you have any existing platform, from custom eCommerce platforms to shopping carts and even merging them to your website, they will do all.
3. Performance Marketing
Agencies will help you with Search Engine Optimization (SEO), finding your target audience (by age, geographical location, past purchasing habits, etc.), and making them visit your website by running PPC (pay-per-click) advertisements, social media advertisements, and even employ influencers as well adjusting to your needs. Some agencies also offer continual support to ensure you are getting the best service.
4. Product presentation
If you have an online shop, the only way you can get someone to buy your product is by attracting them with pictures/videos.
If done right, it will increase your sales a lot. In this world of "aesthetic" lovers, the look of the product is the first thing. Agencies will do the job of presentation of your product and giving you the pictures/videos to post to attract your customers.
5. Content creation

In this world of "netizens", the best way to attract someone is through creating engaging content. If you have a big online store, some products might be launched, while some might be forgotten. Content marketing will help you reach the core of your audience and engage them with your site. Some agencies offer planning, creating, and publishing your content in blogs.
6. Social media marketing
It's common for most online stores to have all kinds of Social Media handles. But who handles that? You can have employees, but an agency can also provide you this service. Mostly small and medium size shops can utilize this very well and expand their audience. The agency will help you reach those audiences that you cannot reach normally through advertising. They will answer customer messages, post at the right time, run Ads and also reach out to potential buyers by researching and getting into their DMs.
7. Email marketing
All big companies send advertising emails to their customers to engage them with their stores. Have you wondered what is the open rate of retail and B2C emails? It is as high as 22%. This will increase your sales, build awareness about your brand and improve AOV (Average order value). Many agencies offer email marketing as a part of their package. Their work is to send monthly newsletters, manage your lists, generate automated drip campaigns (it is designed for making your customers discover your products), etc. Make sure to check the email template so that it is aligned with your ideas and designed perfectly to bring in your target audience.
8. SMS marketing
It is similar to Email marketing, but its open rate is 98%. Want to reach out to the buyers personally? SMS marketing can be useful to you. If you use both Email and SMS marketing platforms, it will be very effective to boost your sales.
9. CRO strategizing service
CRO or Conversion Rate Optimization is a service nowadays provided by many agencies. Strategizing CRO is important to improve the ROI of your site. CRO is based on testing and data collection, content marketing, and site re-designing. Agencies will assign experts to help you to increase your conversion rate. There are CRO consultants, but the result is late, but agencies as experts will help you see results sooner.
Categories to check before hiring an agency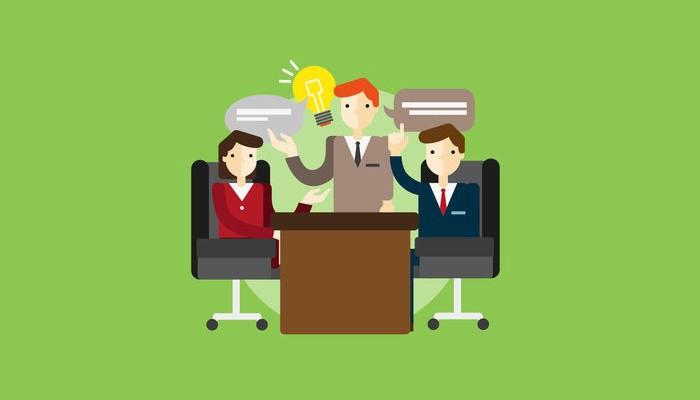 Experience and reviews: You need an expert to handle your work, so making sure of the agency's experience in this field is the first thing. First, check their authenticity. Then ask them about their past works and success rate, client reviews, etc. before proceeding. Also check their transparency and communication skills, because that tells a lot about them.
Specialty: Different agencies specialize in different areas such as email marketing, social media, web design, etc. If you need any specialized service/services, filter your search and pick the right one.
Budget: Always have a budget in your mind so that while contacting the agency you can provide them with your budget and negotiate with them.
After-sales service: Check if they can provide after-sales service because that is crucial for the long run.
Conclusion
Some might think "I can hire an employee, why hire an agency for that?" It might sound true, but can one person do the job in every field? The answer is probably negative and they will require training if it is to be made possible. That can strain your budget. An eCommerce agency will provide you with specialists with experience and multiple skills who will make it work within a small pay scale and low budget. Now the decision is up to you.