Read google search url pattern for more information.
Google Custom Search gives its users the facility to specify the list of sites that they wish the search engine to search with "Sites to search" feature. URL patterns are used to create a custom search which illustrates the part of the web that you wish to include or exclude from your search.
A Custom Search depends on the approximation algorithms that use URL patterns to give customized results. While adding sites in the control panel or the Google Marker, you will be able to generate URL patterns. URL patterns are very simple and directly represent a whole site. However, you can also pick out more precise portions of a site by using the use of advanced patterns.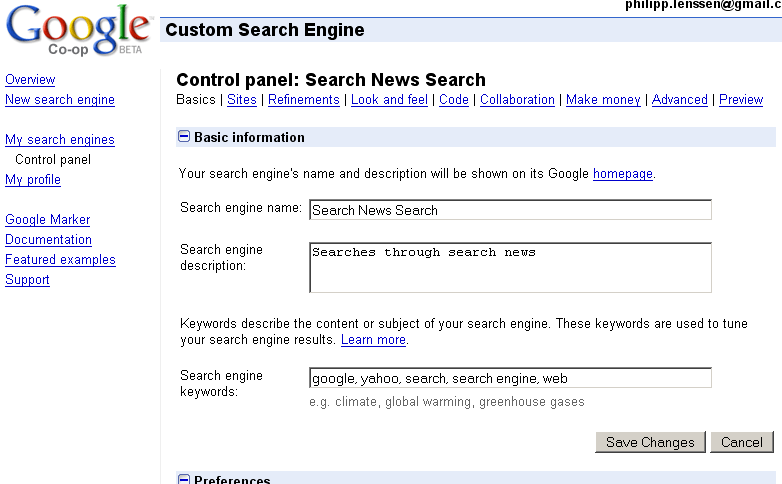 Being supported by ads, there is a good chance that it will end up showing the ads of your competitors on your website. You can check the best site search tools for alternatives.
Adding a custom search bar to your website helps users finding content quickly, increasing conversion rates, and also finding out searches that are in demand for your site visitors. It also has its own SEO advantages. Learn how to add search bar for website. 
Creating a search bar for any website can be done in simple HTML. Such methods usually only add a search box to your website, but this will not create any usable search box. Check out how to create a stylish search box in HTML.
Here is more information on google search website
Basically, a URL pattern is a set of ordered characters that are created after an actual URL to match that specific URL. Take note that URL patterns are case-sensitive. Therefore, if your site URL has capital letters in it, you must ensure that your URL patterns have the same. Change in the case will become invalid URL and not fetch you desired results.
Looking for google custom search wordpress
Sometimes you might want to see more than ten results on the Google SERP (Search Engine Results Page). Increasing the result count per page is pretty simple. You can read google custom search pagination to know-how
If you are doing a search for something you should be looking for personal search engines, that can help you easily, and also helps you create amazing results when searching for the name of the product you are looking for, the keywords to find for that product etc. You can go for the Google search API alternative
A static website with a dynamic search function? Yes, Hugo provides an alternative to embeddable scripts from Google or other search engines for static websites. Check out hugo themes with search
Google discontinued their Google site search product in April 2017 and replaced it with Google's custom search engine, a search engine that came along with ads and offered it for free. If you are looking for an ad free experience you can check Google Site search alternatives
You don't want to miss this article on HTML code for Google search page.
You can also check google search API javascript example
Searches related to google search url pattern