Read Life after Google Site Search for more information.
Google CSE has changed a lot since the closure of its two corresponding products. Google Custom Search used to be a free site search supported by Google ads. That's right, if you install CSE you will be showing ads of other businesses (and even your competitors) on your own website. As of today, Google CSE offers different plans for different business needs as well as lots of customization tools. Yet its design limitations, ads, lack of speed made many of former Google search products' customers look for a better solution.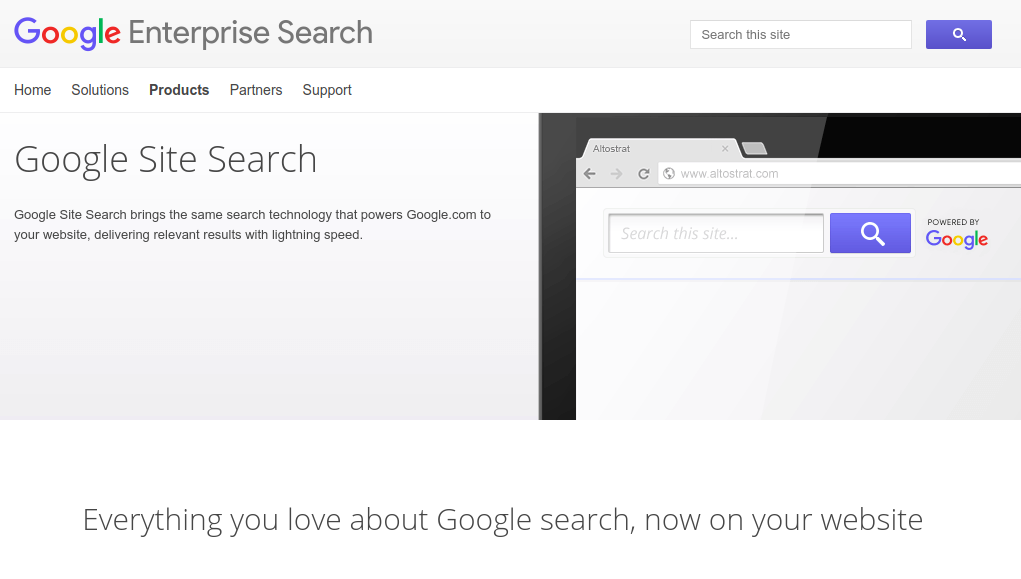 Google Custom Search no Results Issue – How to fix
If you're seeing more results than you expect, make sure you've specified that you want to search only the sites you provide, not the entire web, in your search engine control panel.
If you are not seeing a particular result that you expect:
Make sure that you have included the result of the pattern matching the result in your search engine. Beware of spelling mistakes!
Make sure the page you expect to see is in the Google index. A simple way of checking is to do a search on Google with the site: operator along with a few words on that page as a search query. For more information about how Google crawls and indexes pages, all of our resources for site owners can be found at Google's Webmaster Central.
Create a Custom Search Engine Alternative
Here we will visit the steps required to add the ExpertRec Custom search engine to your website. This is one of the easiest setup processes of all the available options out there and is highly recommended.
Navigate to 

https://cse.expertrec.com/newuser?platform=cse and signup with your Google ID.
Enter your website's URL when prompted. You can select a server location near you and add the URL of your sitemap if you wish to. These will be auto-detected otherwise.
You can play around with the settings and

 

customize the UI

 

as the crawl runs. Once it is complete, you can check out a fully functional demo before taking the search to your website.
You can take the search to your website with little to no effort. All you need to do is to paste the code snippet available on the

 

dashboard

 

on your website.
ExpertRec comes with more customization options that you can explore. You can read this article to find a more detailed guide on the installation and configuration.