Read expanding search bar wordpress plugin for more information.
Now it is easy to add Toggle effect to the regular WordPress search form. Also, you should think of a way through which you can make the search field appear from right to left.
Furthermore, if you want to build a search box for the menu, then you need to first add the 'Custom Link' icon to the menu. WordPress helps you to search the content on the website and then returns the exact results.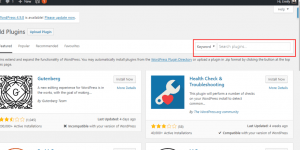 With the help of the default Search widget, you can add the search box form with a proper custom title on the WordPress site. The search element expands to the full screen once the input gets clicked. 
Expanding Search Bar WordPress plugin will help you to change the shape of your search box along with its colour. There is also the Collapse Expand that will allow you to manage the content which is shown to the user.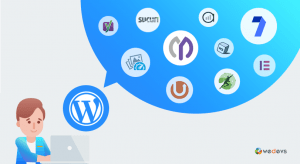 View on this video to know more: 
Instead of installing different plugins you can rely on WP fastest site search plugin from Expertrec
Install WP fastest site search plugin from WordPress plugin store.
Enter your WordPress website URL and click on next->
The crawl will start in the background.
Login to your WordPress admin panel.
In your left panel you must be able to see expertrec's WordPress plugin, click on that. 
Get your site ID (or) API key from your expertrec control panel ( here ).
Copy paste your site id in your WordPress control panel and click on save changes.
Make sure you have upgraded to a paid plan before 15 days of free trial. (Price begins at 9 USD per month)
That's it! Your brand new WordPress search is up and running! Here are snapshots of the search form and the search results pages.
Snapshot of your WordPress search autocomplete.
Snapshot of your WordPress search results page.
Snapshot of your WordPress search spelling error tolerance feature.
If the plugin method didn't work, you can add the code from https://cse.expertrec.com/csedashboard/home/code and add it to your wordpress PHP code. Please note that you have to add separately the code <ci-search></ci-search> to a place where you want the search box to appear ( Tip!- Contact our support team to get this done). There might be a one time fee for integration.

<script>
(function() {
var id = 'your_api_key';
var ci_search = document.createElement('script');
ci_search.type = 'text/javascript';
ci_search.async = true;
ci_search.src = 'https://cse.expertrec.com/api/js/ci_common.js?id=' + id;
var s = document.getElementsByTagName('script')[0];
s.parentNode.insertBefore(ci_search, s);
})();
</script>
<ci-search></ci-search>
Add great search to your wordpress site at 9 USD per month

… Adding the Toggle Effect to the WordPress Search Form …. Do you think there's a
way to make the search field appear from right to left (unlike …The search box from the standard WordPress theme Twentythirteen….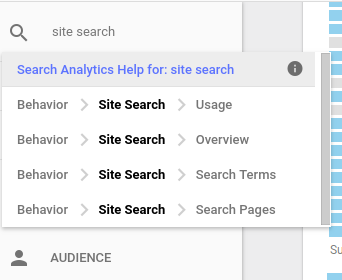 We'll use this functionality to create an inline, expanding search box for our menu
. To create a Search Box for your menu, first add a 'Custom Link' item to your
menu: … WordPress itself is responsible for searching your site content and
returning relevant … search behaviour yourself (through either custom code or a
plugin). … Add Search Box Form with custom title on WordPress blog or website using
default 'Search' widget. Visit – http://www.basicwp.com Twitter …Once the input is clicked, the whole search element expands to a fullscreen
overlay. … If you want to learn more about this plugin, visit the Simple Morphing
Search … First type something in the input text field, then change the input text
color.Here are 10 best plugins that add a WordPress sticky widget to your site. … Sticky
bars can also reappear panel by panel, collapse and expand at the click of ….
don't have to develop your own user-friendly tool along with complex integrations
.See live demo of our plugin at showhide.bunte-giraffe.de. … Show-Hide /
Collapse-Expand allows you to easily manage the amount of content shown to
user … … Check out 8 of the best WordPress search plugins that can help improve … You
can change the shape of your search box, its color, how the loading … is a simple
plugin that expands the scope of the default WordPress search.Source: How to create Expanding Search Form with CSS3 [IMG] If you're … call (if
you haven't already) the search form in your wordpress theme. … These 2 last
classes are for the input field, where you type your search query.Expanding Search In Nav Menu. This code creates a expanded search box
which you can use in any menu location like this: Expanding Search In Menu.