Read expanding search bar wordpress plugin for more information.
Now it is easy to add Toggle effect to the regular WordPress search form. Also, you should think of a way through which you can make the search field appear from right to left.
Furthermore, if you want to build a search box for the menu, then you need to first add the 'Custom Link' icon to the menu. WordPress helps you to search the content on the website and then returns the exact results.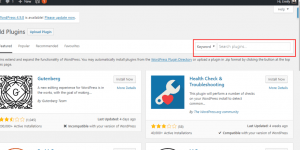 With the help of the default Search widget, you can add the search box form with a proper custom title on the WordPress site. The search element expands to the full screen once the input gets clicked. 
Expanding Search Bar WordPress plugin
This will help you to change the shape of your search box along with its color. There is also the Collapse Expand that will allow you to manage the content which is shown to the user.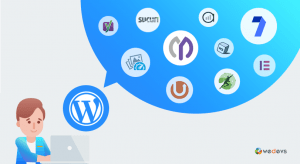 View on this video to know more: 
Instead of installing different plugins, you can rely on WP fastest site search plugin from Expertrec
Install WP fastest site search plugin from WordPress plugin store.
Login to your WordPress admin panel.
In your left panel you must be able to see expertrec's WordPress plugin, click on that. 
Get your site ID (or) API key from your expertrec control panel ( here ).
Copy paste your site id in your WordPress control panel and click on save changes.
Make sure you have upgraded to a paid plan before 15 days of free trial. (Price begins at 9 USD per month)
That's it! Your brand new WordPress search is up and running! Here are snapshots of the search form and the search results pages.
Snapshot of your WordPress search autocomplete.
Snapshot of your WordPress search results page.
Snapshot of your WordPress search spelling error tolerance feature.
If the plugin method didn't work, you can add the code from https://cse.expertrec.com/csedashboard/home/code and add it to your wordpress PHP code. Please note that you have to add separately the code <ci-search></ci-search> to a place where you want the search box to appear ( Tip!- Contact our support team to get this done). There might be a one time fee for integration.

<script>
(function() {
var id = 'your_api_key';
var ci_search = document.createElement('script');
ci_search.type = 'text/javascript';
ci_search.async = true;
ci_search.src = 'https://cse.expertrec.com/api/js/ci_common.js?id=' + id;
var s = document.getElementsByTagName('script')[0];
s.parentNode.insertBefore(ci_search, s);
})();
</script>
<ci-search></ci-search>
Add great search to your wordpress site at 9 USD per month