According to statistics, individuals who search and people who buy have a substantial association. This is a strong argument to improve the performance of your eCommerce search engine. And ExpertRec helps you do that.
This article highlights – Firstly, it addresses the need for your business to have a search bar. Secondly, the article explains how does SaaS work, its advantages and requirements along with two other aspects, that is, why ExpertRec is the best SaaS solution for your business and ways to add e-commerce to Wix with ExpertRec for a better customer search experience.
Why your Wix store needs a search bar?
Wix store or any online store for that matter needs a search bar because of the following reasons:
Customers who are perplexed and rummaging through your entire website in search of a single product are not a good sign for the business. They should be given a retail search bar to help them find the product quickly.
When a user looks for anything in the search bar, you can be confident that they are there to make a purchase, not to surf aimlessly.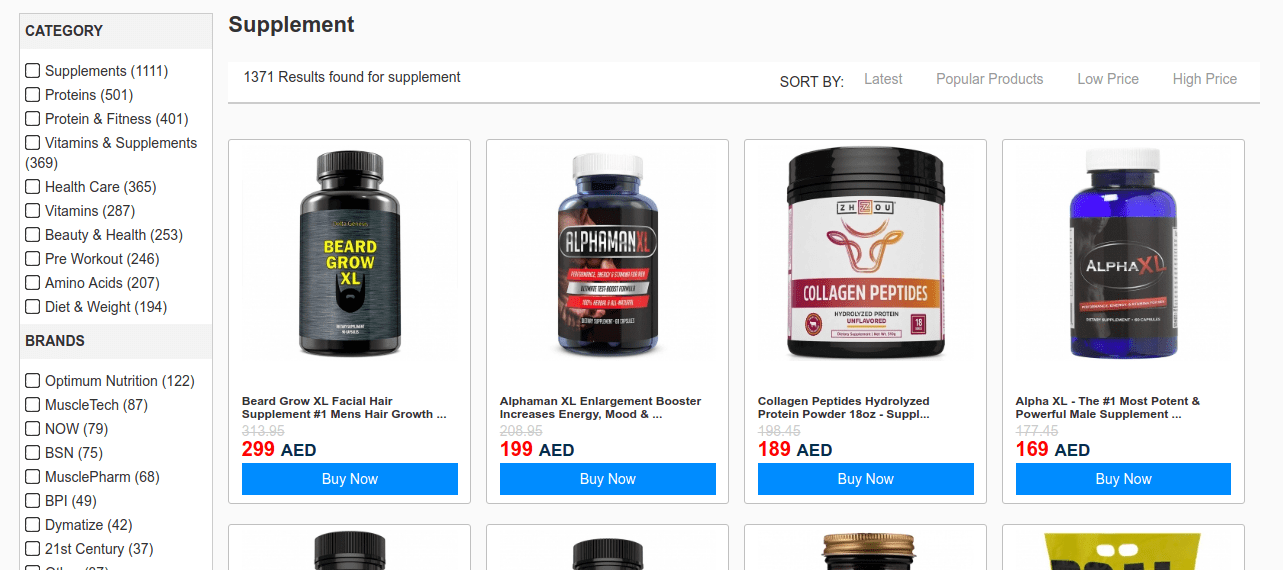 E-commerce enterprises thrive on consumer feedback and analysis, which they acquire through search queries. Because you can't talk to a customer in person to get a sense of their mentality in an online retail store, you'll have to improvise and utilize technologies like your website's own search engine to study user behavior and adjust your marketing techniques accordingly.
How does Search as a Service work?
A search provider firm provides a search service, the client and the search provider company sign a contract to support the client's searches. The client then utilizes the provider's API to upload content data or index metadata (if available) for the searchable material.
After that, the supplier creates a search index for the content. If the content is free text or other unstructured data then Lucene or a similar procedure tokenizes it.
When the client device's storage, processing speed, and connection bandwidth are all constrained, mobile apps may benefit from Search as a service. Present-day service providers, such as ExpertRec, have further simplified the approach by having data retrieved by a crawler and then tokenized by Lucene/Solr, rather than retrieving via API.
What are the Advantages of using Search as a Service?
'Search as a service' provides the following benefits:
Search as a service provides GUI controls to businesses, allowing them to spend more time achieving corporate goals and less time fine-tuning search.
Companies bear fewer infrastructure and operating costs when they use search as a service. They don't need to hire separate operations teams for the search tool, which simplifies the tech stack and speeds up development.
The organization can outsource infrastructure to third-party experts to support dependability and scalability with search as a service.
Search as a service enables websites to handle increasingly complicated search needs, such as alternate-language searches, typo tolerance, customization, and more, with the minimal development effort.
An excellent search experience necessitates rapid speed. Even as the business expands and consumer needs change, search as a service relies on dependable infrastructures, such as a distributed search network, to deliver lightning-fast results at scale.
The future of search is personalization. In contrast to in-house solutions and generic search plugins, search as service providers have the data, analytics, and infrastructure to facilitate personalization at scale.
Does your business require Search as a Service?
If you are a business with content and products that should be searched well, you can benefit from 'SaaS'.
Search as a service is very useful in a variety of businesses. Large amounts of new content are produced daily or weekly in the media or journalism, making it difficult for visitors to connect to the most relevant information. Users in retail and e-commerce may find it difficult to traverse constantly changing and/or expanding product catalogs. In many situations, businesses utilize numerous search engines for different sorts of material, which raises costs, puts pressure on internal development teams, and leads to bad user experiences.
These concerns can be mitigated by using search as a service. Companies can help customers access a wide range of material, from archived articles to new videos to fresh investigative reports, using just one tool. Due to periodic site indexing, the results are always refreshed, and media sites can use analytics to determine which material is most important and which content gaps need to be filled.
Add e-commerce search to Wix with ExpertRec
It's now easier than ever to create an eCommerce site for Wix. Since hosted search-as-a-service providers build most search engines, the end-users role is restricted to placing an HTML code snippet on their website to activate the Search.
If you have a product feed, you can make your own eCommerce search engine in 5 minutes, as ExpertRec will navigate you through certain procedures to help create your e-commerce search engine . Otherwise, you may integrate the ExpertRec Custom search engine into your website by following a few simple steps. This is one of the easiest setup processes of all the options available, and it comes highly recommended.
ExpertRec, is the best Search as a Service solution for all your needs
ExpertRec assists customers in finding products quickly and easily. It generates a customised search by allowing users by defining search interface and experience with a few easy options.
It offers a simple setup, quick search, and a lovely experience. Create a personalised search by selecting from basic options to tailor the search interface and experience. You can try out these easy variables to see how they affect your search results.
It provides a Customized Search Experience. Expertrec's customization engages your users every time they interact, increasing the possibility of conversion for each engagement.
Frequently Asked Questions
Q1. Is Wix good for e-commerce websites?
A1. Wix helps you scale your business worldwide by creating multilingual sites. It offers innovative e-commerce capabilities, such as abandoned cart recovery, to help customers track down abandoned shopping carts. There are other features of Wix that could be beneficial for e-commerce websites – Wix's built-in Instagram selling feature, which allows you to reach millions of new prospective consumers and the user-friendly interface that has the drag and drop editor and mobile-responsive templates. Wix also helps to add extra functionality to your online stores.
Q2. Does Wix charge for e-commerce?
A2. Up until you require particular capabilities, creating a Wix account and building a website is free. There are three e-commerce subscriptions to choose from to sell products and have a professional-looking website without Wix advertising: Business Basic, Businesses Unlimited, and Business VIP.
Add Relevant Search to you E-COMMERCE site