Create a WordPress search Autocomplete with the WP Fastest site search plugin.
Install WP fastest site search plugin from WordPress plugin store.
Enter your WordPress website URL and click on next->
The crawl will start in the background.
Login to your WordPress admin panel.
In your left panel you must be able to see expertrec's WordPress plugin, click on that. 
Get your site ID (or) API key from your expertrec control panel ( here ).
Copy paste your site id in your WordPress control panel and click on save changes.
Make sure you have upgraded to a paid plan before 15 days of free trial. (Price begins at 9 USD per month)
That's it! Your brand new WordPress search is up and running! Here are snapshots of the search form and the search results pages.
Snapshot of your WordPress search autocomplete.
Snapshot of your WordPress search results page.
Snapshot of your WordPress search spelling error tolerance feature.
If the plugin method didn't work, you can add the code from https://cse.expertrec.com/csedashboard/home/code and add it to your wordpress PHP code. Please note that you have to add separately the code <ci-search></ci-search> to a place where you want the search box to appear ( Tip!- Contact our support team to get this done). There might be a one time fee for integration.

<script>
(function() {
var id = 'your_api_key';
var ci_search = document.createElement('script');
ci_search.type = 'text/javascript';
ci_search.async = true;
ci_search.src = 'https://cse.expertrec.com/api/js/ci_common.js?id=' + id;
var s = document.getElementsByTagName('script')[0];
s.parentNode.insertBefore(ci_search, s);
})();
</script>
<ci-search></ci-search>
Read wordpress search autocomplete for more information.

… Want to add WordPress autocomplete search to your site? Follow this guide to
learn how to use a free plugin to add live search (no code!).SearchAutocomplete implements the jQuery UI Autocomplete functionality on
your WordPress … Adding autocomplete functionality to the blog search input
field.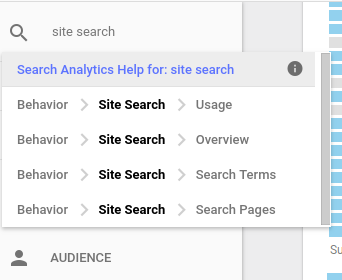 WordPress Search Autocomplete using admin-ajax.php – functions.php. … Use this video to learn how to utilize Ajax Search Lite to create a search bar that
will autocomplete with search items within your wordpress …How to Add Autocomplete Search to Your WordPress Website. What this does on
your website 00:40. It allows visitors to search on your website and relevant … … Use a WordPress SQL 'LIKE' query to suggest text fields based on … The only
suitable one I found though was Search Autocomplete by Gabe … … Live Search and Smart AutoComplete for WordPress and WooCommerce –
INSTANT Search Suggestion and AutoComplete Solutio… … I've made use of the jQuery UI Autocomplete widget to provide the search
suggestions as it's already included in WordPress. However, there …You mean you want to enable the autocomplete search feature in WordPress?
Well, I really recommend you to use the Ajax Search Lite plugin, … … I was surprised to learn that there is actually an ajax function built into WordPress
core that allows you to do this. It's called ajax-tag-search, and …