Shopify has become quite synonymous with e-commerce as it is one of the most popular platforms for creating and managing an online e-commerce store with little to almost no coding experience at all. While Shopify is amazing, there are other similar platforms that make for great Shopify competitors with comparable features and functionality that we will be discussing in this article. Please note that none of these Shopify competitors are superior or inferior to Shopify. Instead, they are all just different in their own ways, which is eventually good for business owners.
WooCommerce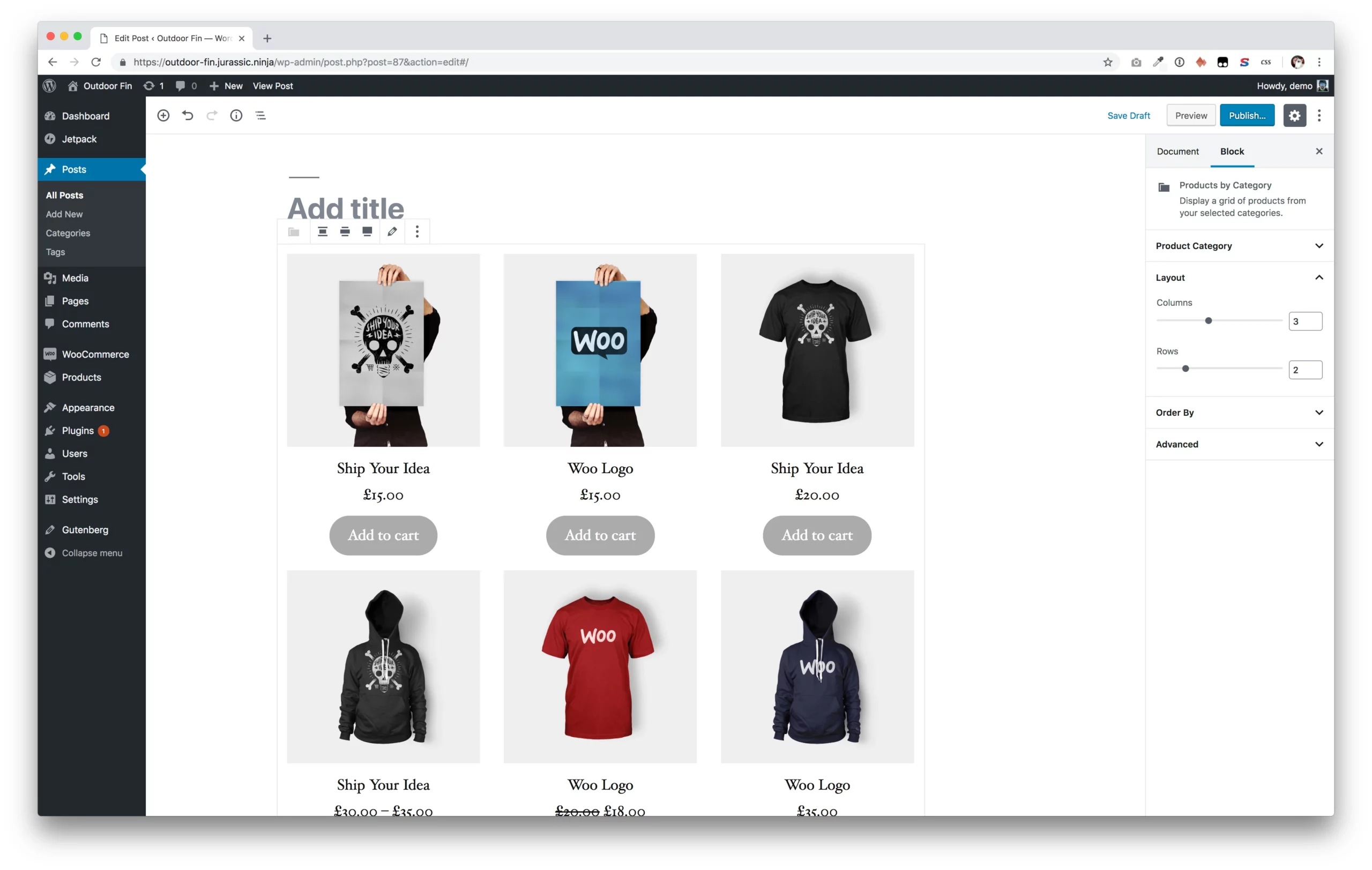 For WordPress enthusiasts, WooCommerce might just seem a perfect fit for an eCommerce platform. It is an open-source and free platform and provides a great user experience for website visitors. While scalability is difficult with WooCommerce and you will need to spend to enable advanced features, the free package will still let you build and operate an online store that will rival most of the most expensive shopping carts. Unlike Shopify's monthly and annual subscription plans, WooCommerce's premium plugins are available for a one-time fee or on annual subscription purchases. With a seamless and free WordPress integration, you can not only build an online store with WooCommerce but also run an affiliate program and market your store very easily.
Magento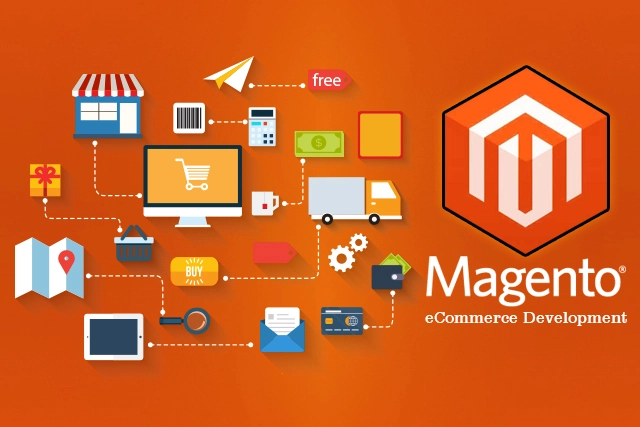 Magento is one of the most renowned CMS platforms that allows users to sell their products through an open-source ecosystem. It is a great way to help grow businesses. Magento is best suited to established store owners and it has a big globally established community. With its highly flexible and scalable architecture and over 250k developers, Magento allows you to set up visually appealing and engaging functional online stores. While Magento required extensive coding knowledge to make complete use of the platform and is quite expensive, it still makes for a great, probably the best, Shopify competitor available in the market.
Opencart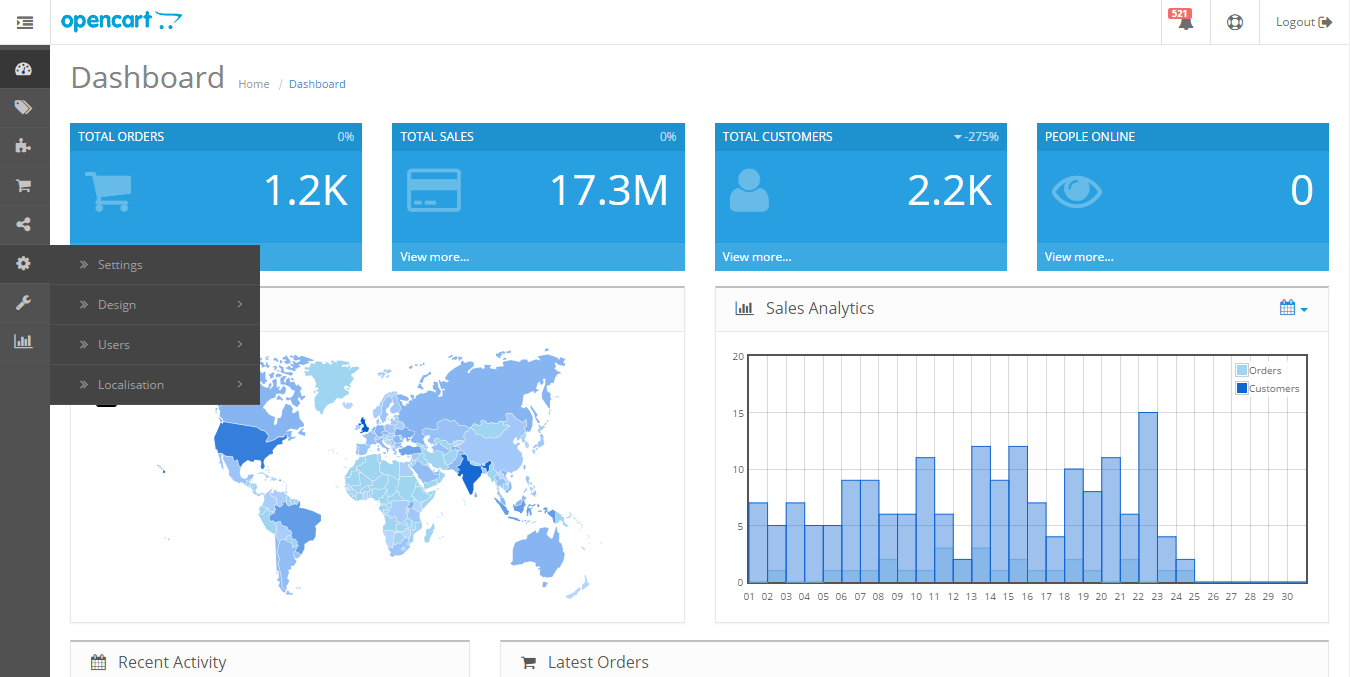 Yet another free alternative to Shopify, Oepncart is a relatively modern platform that allows users to develop professional e-commerce stores that can be highly customized as per needs. There is a large userbase and strong project documentation available, in addition to thousands of add-on modules to enhance features. This makes it one of the most ideal platforms for e-commerce stores with support for various payment gateways. The area where it lacks in comparison with Shopify is the ease of use but still if given some time, it makes for one of the best eCommerce alternatives to Shopify.
Prestashop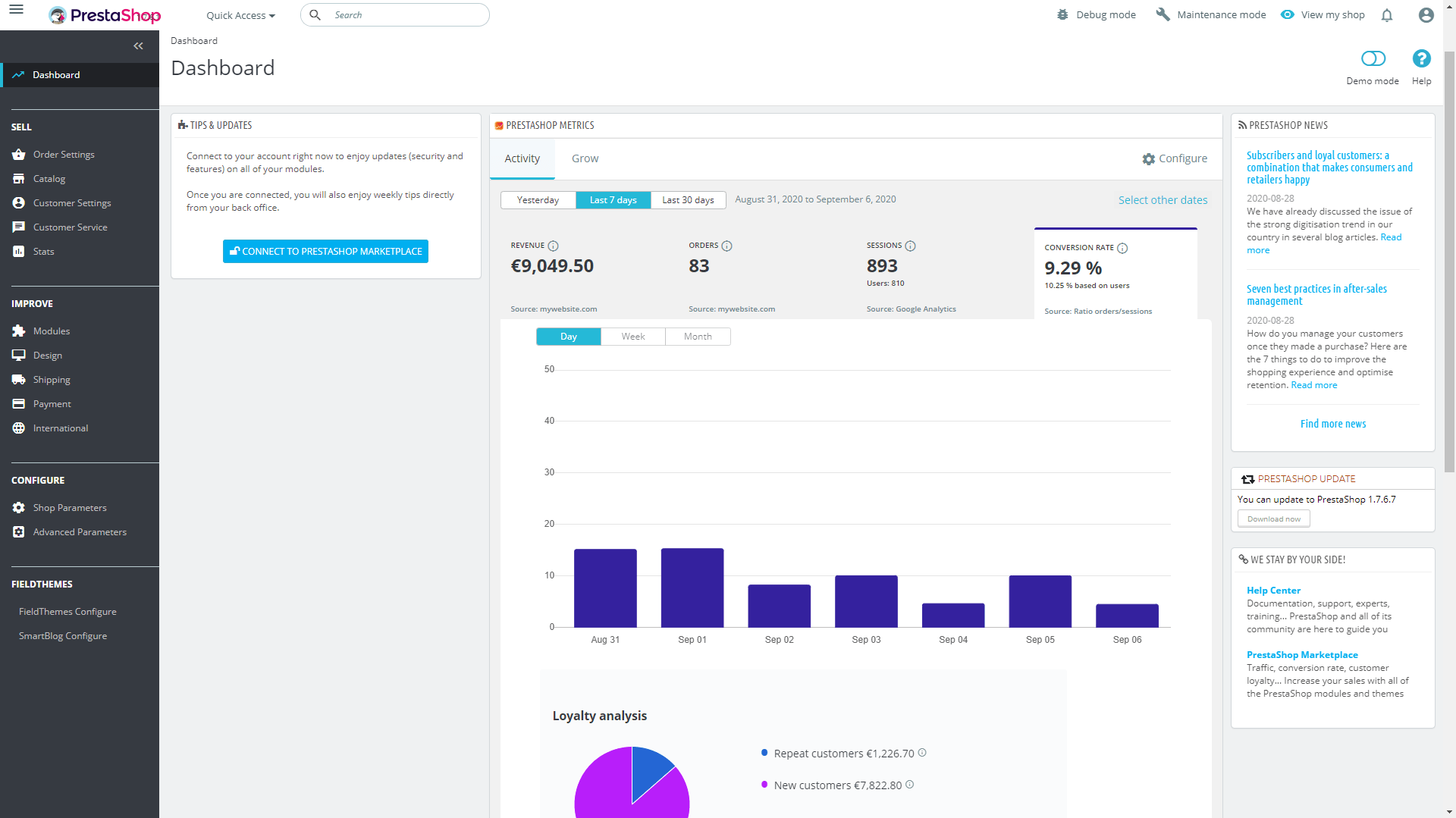 For users on a tight budget, Prestashop is a popular Shopify alternative. It is an open-source free-to-use platform with multi-lingual support. There is a wide range of features available although the template and theme library are limited. It also requires considerable technical skills to work on in terms of customization. On the technical front, Prestashop can be hosted on any server or with any hosting provider of your choice.
BigCommerce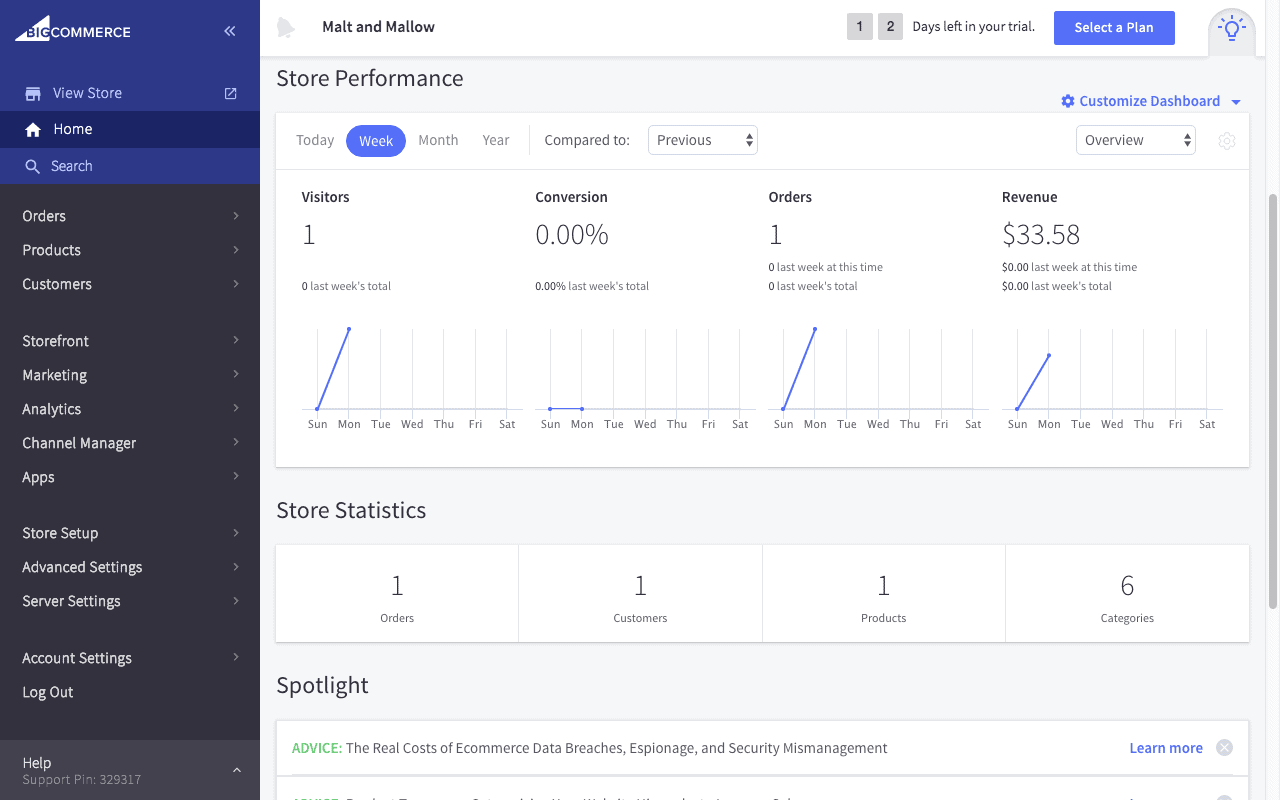 A leading e-commerce platform offering a full-cycle solution for e-commerce business owners, BigCommerce allows users to develop their portal using simple drag-and-drop features without having to worry about code. It has a wide range of stunning themes, but most of them are paid. There are advanced features available for better content marketing and various ways of product promotion. There is significant cost reduction as compared to Shopify, thanks to the already in-built features which allow multi-channel selling. With prices starting from $29.95 per month, BigCommerce is one of the best Shopify competitors available in the market.
Squarespace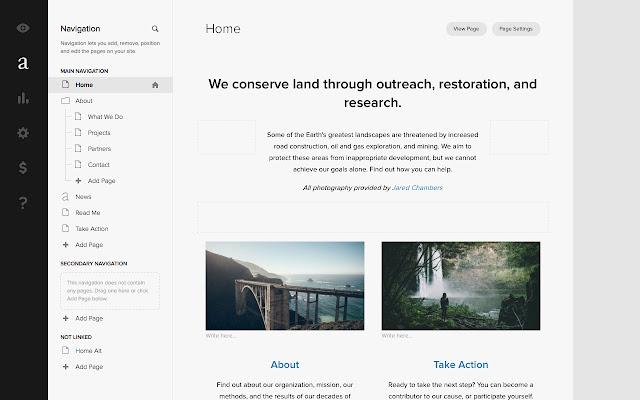 Squarespace is a website hosting platform and a website builder that allows users to create beautifully designed stores with ease. There is a range of tools and templates that allow users to serve different industries by enabling them to create storefronts with a highly professional look and feel. There are features and upgrades available for users that want to create more complex websites. The basic plan starts at $14 per month and users have access to 24×7 customer support, SSL security, unlimited bandwidth, and a free custom domain for the first year.
Weebly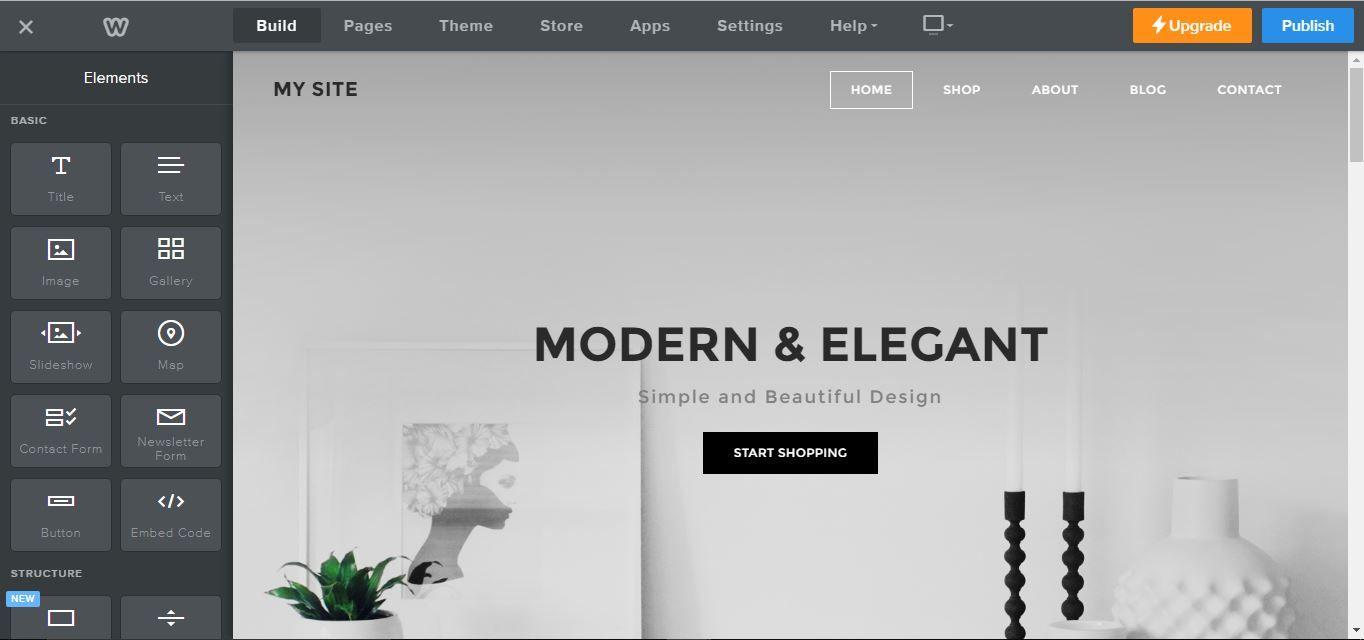 Weebly is a hosted platform that is convenient as an alternative to Shopify. Although there are not as many features available on Weebly as Shopify, it is still preferred by many small eCommerce business owners due to its pricing. The most expensive subscription for Weebly costs less than the basic plan for Shopify. It also has a simple web page builder and allows for a quick and easy setup. As a user, you can launch your own eCommerce website within a few minutes, and then customize it using a range of tools and apps to choose from. It comes with a free domain name and you can even book a free trial without opting for the paid plan.
Wix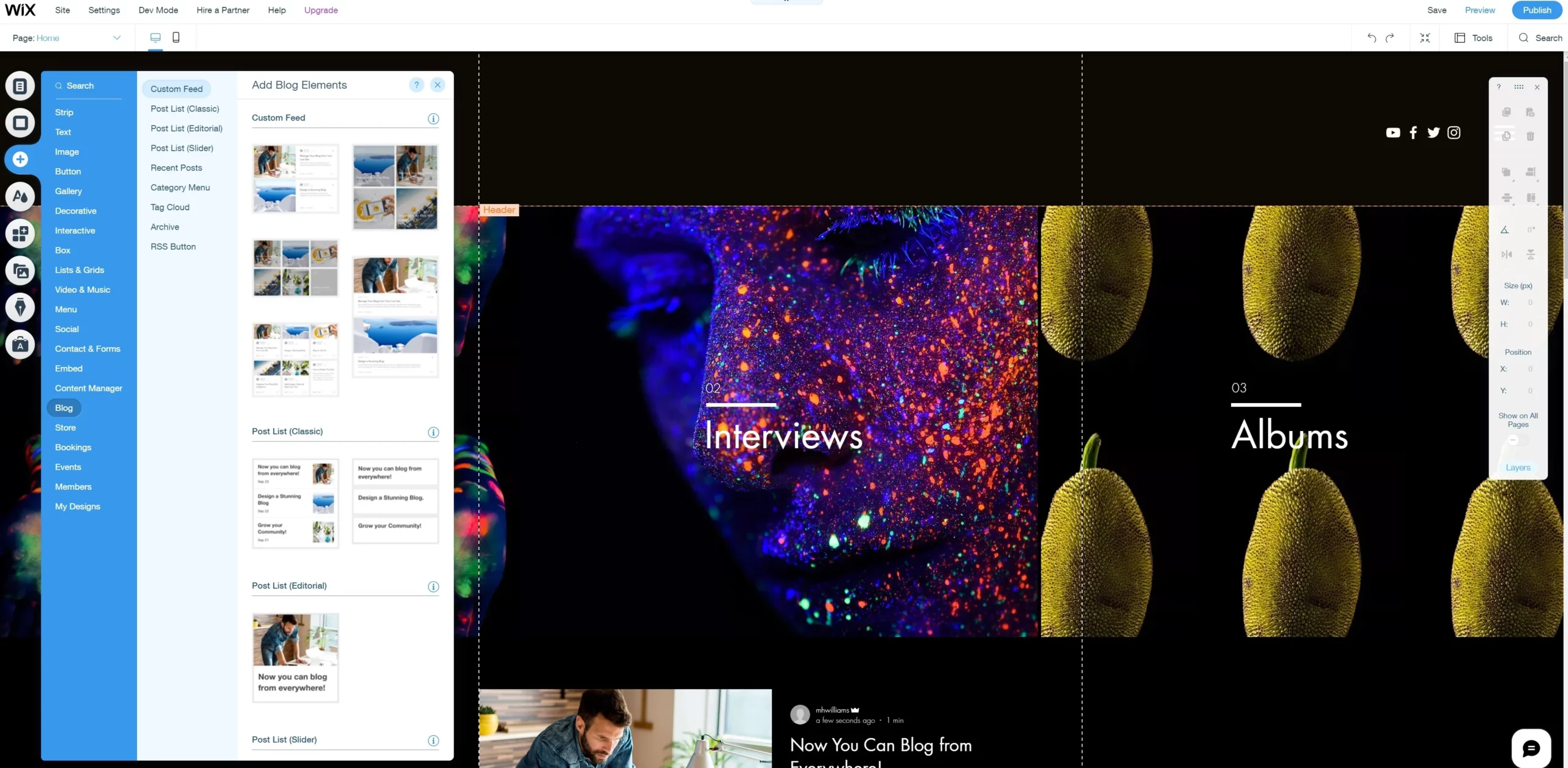 Wix is one of the simplest website builder platforms but has an app store with over 280 apps, plugins, and add-ons to add functionality to your eCommerce website. It is a drag-and-drop editor with many tutorials available for those who want to learn. While the paid plans start at $5 per month, you can also use the free plan that comes with Wix branding. The cons of Wix include a lesser number of apps as compared to Shopify, traffic and bandwidth limits, and limited SEO optimization. Nevertheless, Wix is a great Shopify competitor for new small business owners who are stepping into the world of e-commerce for the first time.
Final Thoughts
While Shopify seems to be a highly obvious choice for eCommerce business owners to set up their online store, at some point it might you might need something different for it. Hence, we have compiled this list of some of the best Shopify competitors for you to consider as per your business requirements. These are all tried and tested platforms and have been working pretty well for businesses around the world.