Read voice search icon missing android for more information.
Voice search command has always been a helpful tool in any device as it helps trigger multiple tasks without making any physical effort. No need to type, just speak, and the command is served! It offers a variety of multilingual abilities like conducting general web searches quickly, noting down stuff you say, making calls to contacts in your phonebook, reading news alerts, managing messages and emails and, performing various other such functions.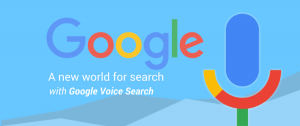 The Google voice search functionality works regardless of the language you speak, a majority of the Android devices support over 30 major languages. The voice search feature has drastically improved customer satisfaction. However, in spite of all enticing features, the voice search functionality has some cons too. It works only when the phone is connected to the Internet. It is also associated with issues such as picking up the accents, background noise, and mispronunciation, etc.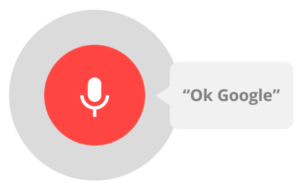 Refer to this awesome article on how to add voice search.
Sometimes, various errors such as the voice search icon missing in the Android phone. At such instances, follow these steps to sort the voice search icon missing issue:
  Check your device whether you have installed the right app or not. Once installed, open the app and watch for the voice command symbol on the screen.

  If it's absent go to the settings and open the (language and input) option and mark on the Google voice typing.

  Return to the app and check for the voice command symbol. The issue is sorted!