The eCommerce sector is always evolving, and this year has been no exception. More than ever, businesses are building or enhancing their online stores to serve their consumers better. Despite the impression that eCommerce as a whole is developing, here are some key developments that will impact businesses in the next months and years.
10 eCommerce Trends that are Setting the Standard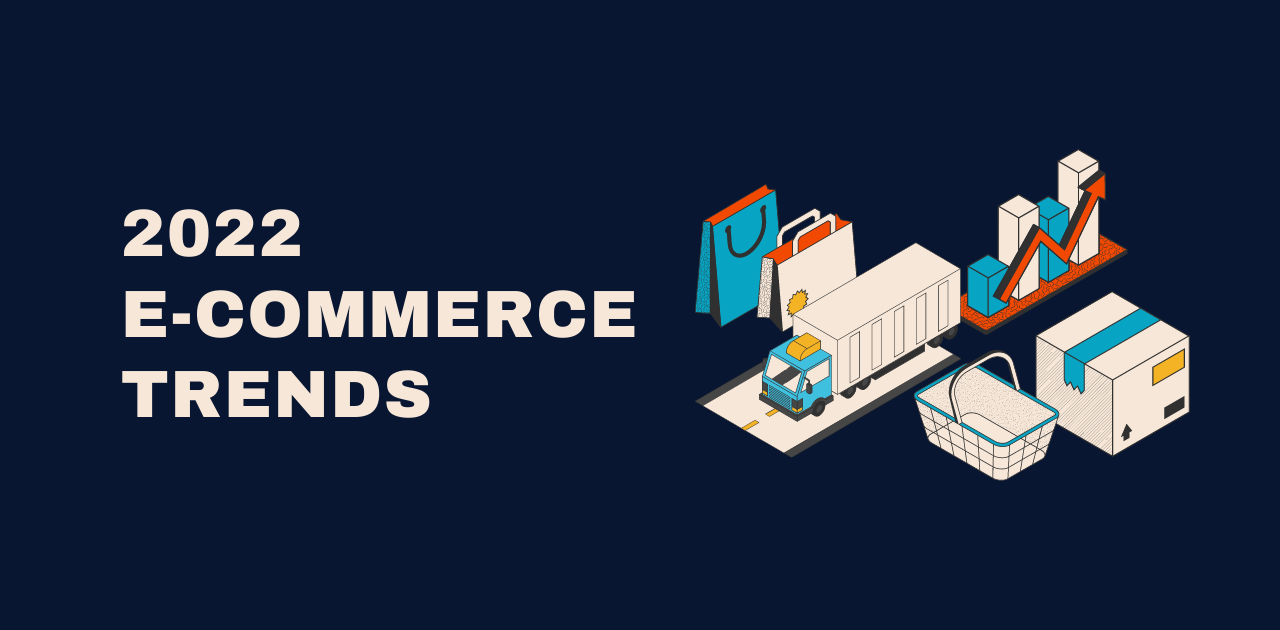 Let's investigate the major eCommerce trends and determine the industry's future.
 1. The Realism of Online Buying is Enhanced via Augmented Reality (AR):
For eCommerce, augmented reality (AR) has completely changed the game. With this kind of technology, customers can see what they're buying, which aids in the purchasing process. Because the client may obtain a better sense of the item without really seeing it, augmented reality (AR) significantly impacts the purchasing experience in several sectors, such as fashion and home décor.
 2. Prevalence of Voice Search:
More individuals use voice assistants to carry out regular chores and own smart speakers nowadays. By 2025, the majority of houses, according to experts, will have a smart speaker.
In the future, more people will use voice search to shop online, place restaurant orders, and manage their daily lives as more houses embrace smart speakers. Regarding keywords and content, the advent of voice search presents an opportunity for eCommerce firms.
 3. AI helps Stores Understand their Customers:
Customer-centric, automated purchasing experiences are made feasible by artificial intelligence (AI) and machine learning. AI is always gathering information on customers' shopping habits, the timing of their transactions, and the qualities they want in goods and services. It's a piece of technology that can't be duplicated in a physical location.
 4. Implementation of Tailored Experience Online:
Online shoppers of all stripes, including B2C and B2B customers, want individualized, tailored buying experiences. The information gathered by AI enables a consumer to receive tailored product suggestions and thorough customer support.
It has been demonstrated that implementing tailored experiences online or in marketing campaigns has a significant impact on sales, with one research revealing that retailers leveraging sophisticated customization capabilities saw a 25% increase in sales.
The retailers in this tier represent 40% of the participating companies, and this accounted for 19% of them. In addition, businesses that developed basic personalization skills reported an increase in sales of 10% or more.
 5. Businesses Focus on the Personalization of Experiences.
Visitors can obtain product recommendations and targeted email campaigns based on prior activity with a personalized experience.
If a business offers a personalized purchasing experience, more than 60% of customers are more inclined to return. Customers anticipate businesses to fulfill their needs and recommend things they would like.
Furthermore, up to 31% of sales from eCommerce stores come from product suggestions. A company may draw in and keep consumers without extra marketing techniques if it provides a high-quality, individualized experience.
 6. Chatbots Make Buying More Enjoyable:
Chatbots converse with online customers like a salesperson in a physical store. Today's consumer demands to be able to locate and purchase a product in a few clicks, and they become irritated if they can't. A chatbot may intervene at this point to keep the deal going.
 7. Branding is Crucial:
According to studies about the future of eCommerce, most marketers undervalue the significance of branding. About 70% of marketers were discovered to be reducing their spending and giving up on branding development to free up more funds for performance-based advertising.
Even while conversion rates are critical, it's also vital to remember that most customers already have a brand in mind before they're prepared to buy. A great brand is the only thing that stands out among the 80% of consumers who undertake comprehensive web research before making a purchase choice.
 8. Concentrating on mCommerce:
Customers may use a mobile smartphone or tablet to buy and sell goods or services practically anywhere (a process known as mobile commerce, or mCommerce). Mobile commerce is leading all the eCommerce trends mentioned prior.
Indian consumers who shop in stores are embracing mobile commerce. According to studies, 83% of those who own smartphones use them to make purchases.
Due to the introduction of new phone technologies, such as 5G, many eCommerce companies are moving towards mobile-first strategies. This trend is essential to watch since individuals are now more fascinated than ever with their phones, using them on average once every 10 minutes throughout the day.
 9. Shopping through Livestream:
Have you ever been in a hotel room, scrolling through the stations and coming onto the Home Shopping Network? 'Who on earth would purchase a pair of earrings from a stranger on television?' you may have wondered. Well, the eCommerce industry is exploding with something similar!
Have you ever seen someone selling goods as viewers watch and concurrently place orders on Facebook or Instagram? Livestream shopping is similar to what it sounds.
Another big eCommerce trend is Livestream commerce, in which influencers or businesses stream live content on various social media platforms (such as Facebook, Instagram, Tiktok, or YouTube), showing various items to the viewers and providing a link in the description.
Livestream shopping enables customers to engage with brands, ask questions, and buy the desired goods, exactly like a salesperson would in a physical store. For instance, someone looking to buy cosmetics may ask for a tutorial on the live broadcast, which would help them make wiser decisions.
 10. Buy Now Pay Later (BNPL)
Amid the COVID-19 epidemic, the BNPL (Buy Now Pay Later) Model has gained popularity. Due to the epidemic, people lost their jobs and suffered from the financial crisis. The BNPL payment mechanism worked well for these clients.
Customers can purchase goods with BNPL payments and then pay later. Customers can pay over time using interest-free credit cards or installments instead of paying at the time of purchase.
With the help of BNPL, vendors have seen increases in sales, order volume, speedy order processing, and abandonment rate.
Conclusion
eCommerce is seeing a lot of new developments. Since eCommerce links people, technology, and other individuals, we constantly look to the future. One thing is certain- it's never too late to get started, learn something new, and decide if it's appropriate for your company. For the time being, customers are in control, and eCommerce enterprises will tailor the journey ahead to their preferences.
Add great search to your eCommerce site