Read this blog on Shopify search suggestions HTML for more information.
In this article, we will see how to add/enable autocomplete for your search boxes to your Shopify store. It is easy to do and will be a great feature.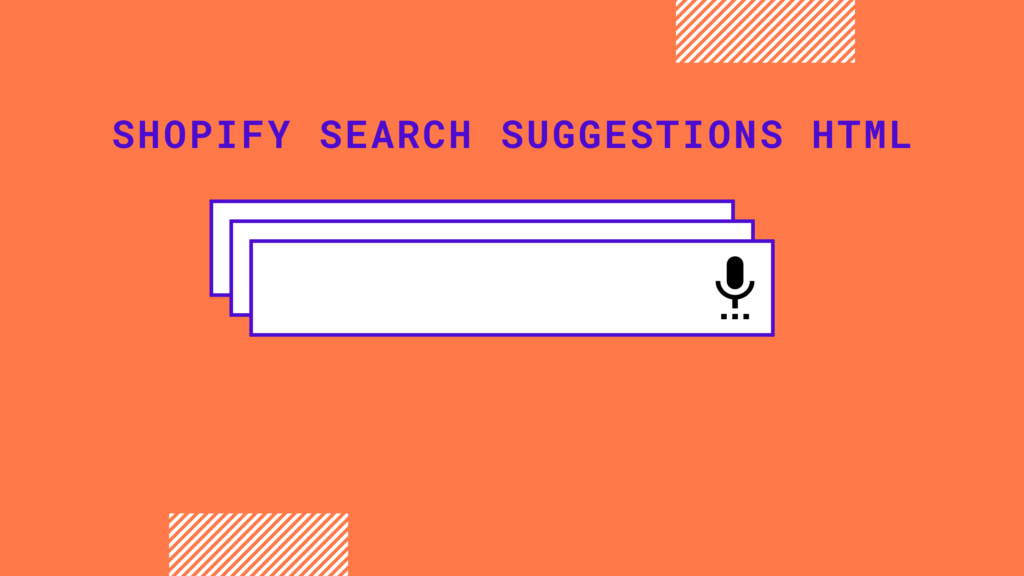 You can add a predictive search to your theme so that the suggested results appear immediately as you type into the search field. Predictive search helps customers articulate and refine their search queries, and provides new ways for them to explore an online store. It also lets them quickly browse matches without having to leave their current page to see a separate list of search results.
One way to do this is by altering the code inside your theme files. To add a predictive search to your theme, you need to use the Ajax Predictive Search API. And because predictive search affects the appearance of your online store, it's important to be familiar with the UI requirements and best practices before you implement it. This a more advanced approach and is best left to experts. If you are not very comfortable in editing the code, then you can take a plugin-based approach.
Steps to Install a Shopify Search Suggestions HTML App
This Shopify search app assists you in improving your search and merchandising so as to enhance your store's conversion. When customers search for products, even if they just enter the first character, the result will appear instantly, improving customers' shopping experience. Besides, this app is powered by AI and machine learning, which helps to personalize on-site product search. In addition, with this search app, you can merchandise the products that you want to sell. In particular, you only need to set the rules on product placement in collections, search, and recommendations. Then the app will help you match it with shoppers' intent. 
Using Expertrec's Shopify Search Bar App
Install Expertrec's Shopify search extension from

 

here.
Once you install the extension, you will be directed to your control panel where you will have to enable your search engine by toggling on the enabled search extension.
Once the app is installed, you will be able to see the search bar changed with facets and filters on the search results pages. This will also add a search dropdown to your existing search box.