Besides offering a platform to connect with family and friends, social media offers many other benefits. There are various advantages of incorporating social media and other online media to increase your eCommerce sales.
Customers use social media to get inspiration, read articles/reviews, check the latest fashion trends, and more. As an eCommerce brand, being present where most customers spend a big chunk of their time can grant you amazing sales and marketing opportunities.
However, you should understand Social Commerce and how it plays a vital part in improving eCommerce sales figures before implementing it in your company. In this short but helpful post, we'll discuss Social Commerce!
What is Social Commerce?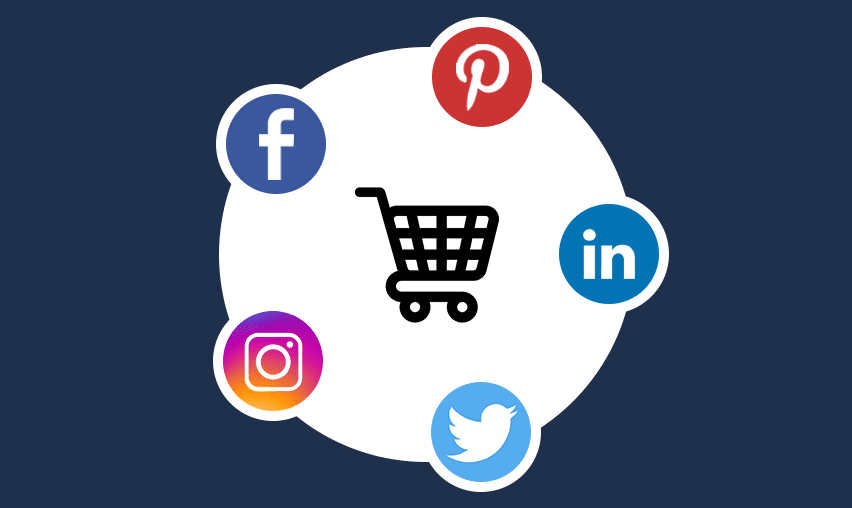 Social Commerce uses the most popular social media networks to promote, advertise, and sell products to a highly targeted audience. It involves the top-rated online and social media platforms like Snapchat, TikTok, Facebook, and Instagram.
Did you know that US Social Commerce sales might cross $45.7 billion in 2022, according to an Insider Intelligence insight report? It means that roughly half of the US population could purchase their favorite products and services through social media.
In simple words, Social Commerce is a subset of "eCommerce," bringing product promotion and selling functionality to dozens of social media apps. Selling on social media and encouraging product purchases directly through content makes perfect sense.
Why? Billions of people use social media regularly, and as an eCommerce business, being present on different social media channels could attract new customers, help you engage with existing customers, and get product inspiration. The most active Social Commerce examples are:
Organic posts where you can shop directly
Shoppable ads
Shoppable influencer content
In-app purchases (through social media platforms and linked social networks)
Shoppable media and videos linked to eCommerce platforms and sites
The Benefits of Social Commerce – Can It Help Your eCommerce Sales?
What is eCommerce? It refers to a digital store or a website hosting an online store, where users browse products/services and make purchases. By definition, Social Commerce is a subset of eCommerce and brings more functionality to the concept.
Social Commerce primarily enables brands to use social media platforms to sell directly to customers and encourage more online purchases. Are you wondering if Social Commerce can help your eCommerce sales? Let's find out!
1. Social Media is Shopping Ground for Gen Z and Millennials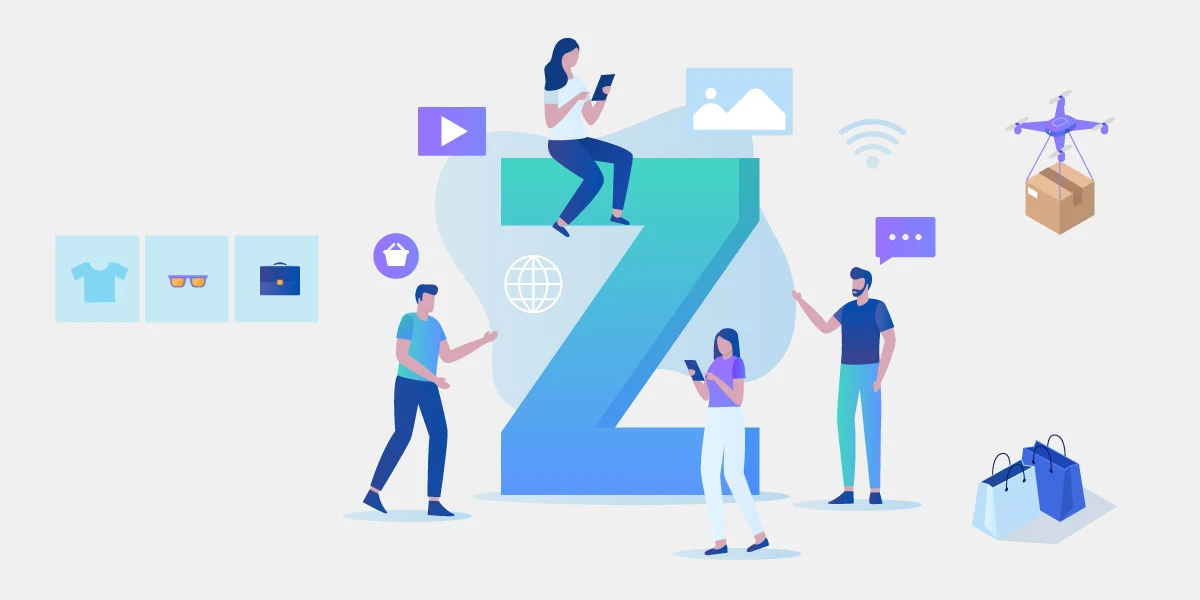 Do you know that 50% of the US population between the ages of 18 and 34 made online purchases through social media in 2019, according to a report on Statista? If your target audience includes a similar demographic, you don't have to work too hard because they're already online and ready to shop as they scroll!
Many social media users are already invested in the idea of purchasing products/services as they keep themselves immersed in the digital world of social media. A ton of users have also called social media the "modern mall" to buy goods and services!
2. Social Commerce Reduces Online Shopping Friction
What does the social media purchasing journey look like? You're scrolling, seeing, clicking, and buying – that's it! Social media eliminates the remaining friction from customers' buying journeys. From instant discovery to instant purchases, social media packs great power to improve eCommerce sales for brands and businesses that use it the right way.
With social media, customers don't go to digital stores; the product/service comes to them. Once they discover it and learn about it on social media, the only place they go is the "checkout" page! Isn't that simple?
Imagine customers entering the URL via browser to access your site, reaching the correct product category, choosing a product, checking for offers/deals, and then proceeding to cart checkout. Every step adds a moment to their purchasing journey where they can change their mind. Social Commerce eliminates these extra steps and takes users straight to checkout!
3. Social Commerce is an Interactive Social Experience
Online shopping is an immersive experience compared to spending time and gas money on visiting a nearby mall or brick-and-mortar shop. However, it becomes even more interactive and immersive when customers shop through social media.
On social media, posts contain pictures, videos, and engaging text, where thousands or even millions of people also interact with each other. This creates instant focus groups to provide feedback to eCommerce brands. At the same time, the purchasing experience feels more personalized.
Users can interact directly with brands, comment on posts, and live stream their product purchasing experience. Altogether, it means advanced selling opportunities.
4. Social Commerce Enables Selling to Targeted Audience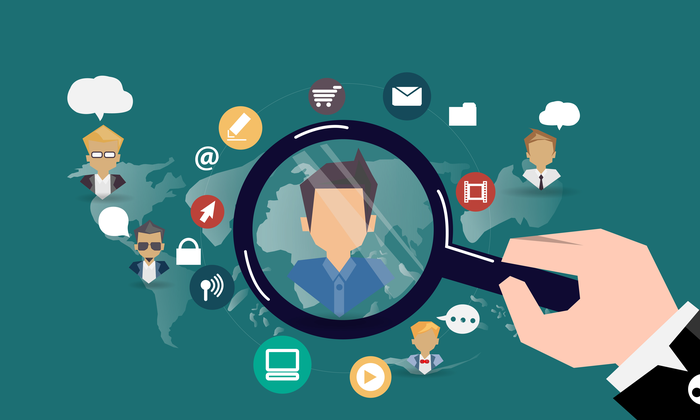 There's plenty of customer data on the internet, and much of it's on social media. Like a farmer, you have to make an effort to cultivate a loyal following on social media so you can gain valuable customer data. Yes, there are privacy concerns, but you can stay within the limits of privacy regulations when collecting and using customer data.
It can help you identify various attributes of your targeted audience and help you reach it quicker than ever. You can develop marketing campaigns, posts, and other social media content based on your target audience's demographics, such as age, location, interests, and more.
In a nutshell, you increase sales revenue by presenting your products/services to customers who're most likely to interact with them.
5. Sales Potential via Social Commerce is High
A report by Statista strongly suggests that the sales revenue for worldwide eCommerce businesses might excel at $735 billion in three years! If you're behind on Social Commerce, now's the perfect time to clock in and make the most of social media to increase your e-sales.
Social Commerce is bringing a lot to the table, and you must utilize it effectively to stay competitive. Another major reason it offers a high sales potential is online users. Nearly 80% of shoppers turn to Facebook and Instagram to learn about products before making purchases, according to Facebook.
Final Thoughts
In conclusion, Social Commerce is the gateway for small eCommerce retailers to market their products and sell them online to a highly targeted audience without over-expensive ad campaigns. Social Commerce is the subset of the overall "eCommerce" concept and brings additional promotional/selling functionality to a business.
Through Pinterest, Facebook, Twitter, Instagram, and TikTok, brands can sell directly to consumers and allow an easier purchasing experience. Meanwhile, eCommerce brands can earn higher customer awareness, online visibility, and social likeness based on their products/services.
Reference Links
https://buffer.com/library/social-commerce/
https://www.bigcommerce.com/articles/omnichannel-retail/social-commerce/
https://www.bolt.com/thinkshop/how-social-commerce-is-changing-the-online-shopping-experience
https://www.giosg.com/blog/social-commerce
https://www.pixlee.com/blog/5-business-benefits-of-social-commerce