Marketing is the key to a successful business. It keeps you on top of your competitors by exploring the right target market while creating opportunities for a possible sale and delivering products or services that meet your target market's needs.
There are several ways how to market your products and services. But when its online stores, one of the best ways to beat the complex algorithm of reaching and closing deals is through retargeting ecommerce customers.
But how much do we know about retargeting for eCommerce?
Retargeting eCommerce Customers: What is Retargeting for E-commerce?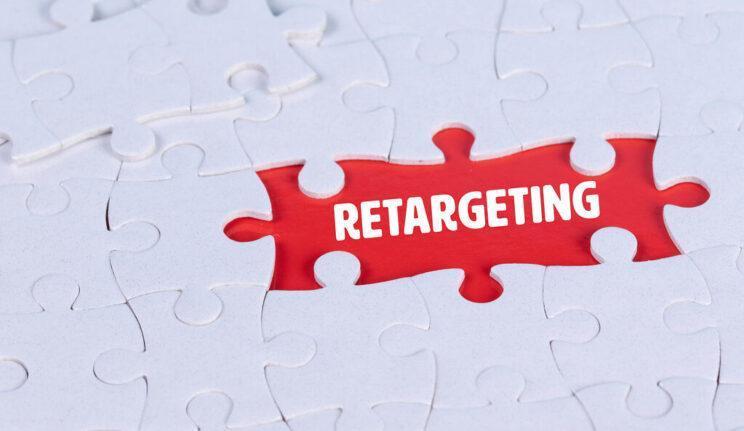 Retargeting eCommerce is a marketing strategy that concentrates on creating and placing ads on external websites for site visitors that left digital footprints after abandoning the website.
The retargeting technique uses site cookies to identify the people who have left a digital footprint when interacting with the product page or website.
In layman's terms, retargeting eCommerce is a digital marketing technique explicitly targeting people who visit the website and leave without making any transaction. Once the prospective buyer leaves the website, marketers will strategically place ads on the external websites that the prospective buyers are checking.
The primary goal of retargeting eCommerce is to remind, entice, and lead these prospective buyers back to the online store for a possible sale.
But do not confuse this digital marketing strategy with remarketing. Though these two digital marketing strategies share the same goal, which is creating more traffic, engaging with audiences to build the brand, and generating more sales, the two terminologies are totally different.
Retargeting eCommerce Customers: Retargeting Vs. Remarketing
Some people are using retargeting and remarketing interchangeably. We cannot blame them since this technique seems to have the same function.
So how did they differ from each other?
Retargeting eCommerce shows customized ads for prospective buyers who have abandoned the website. It uses paid ads that marketers can use and place on external websites strategically. These paid ads are solely intended for the prospective buyer to guide and lead them back to the website and buy the product.
With retargeting eCommerce, there is a big probability that visitors who abandoned the website will be redirected to the main site offering the products or services that they need.
On the other hand, remarketing is literally remarketing the product to website visitors, including shoppers, existing clients, and previous buyers. It is an online store's one way of re-engaging the audience to buy their products or services.
Once these people opt-in for a sale discount and another form of promotion, they will receive a text message or email communication to lure them into buying the product.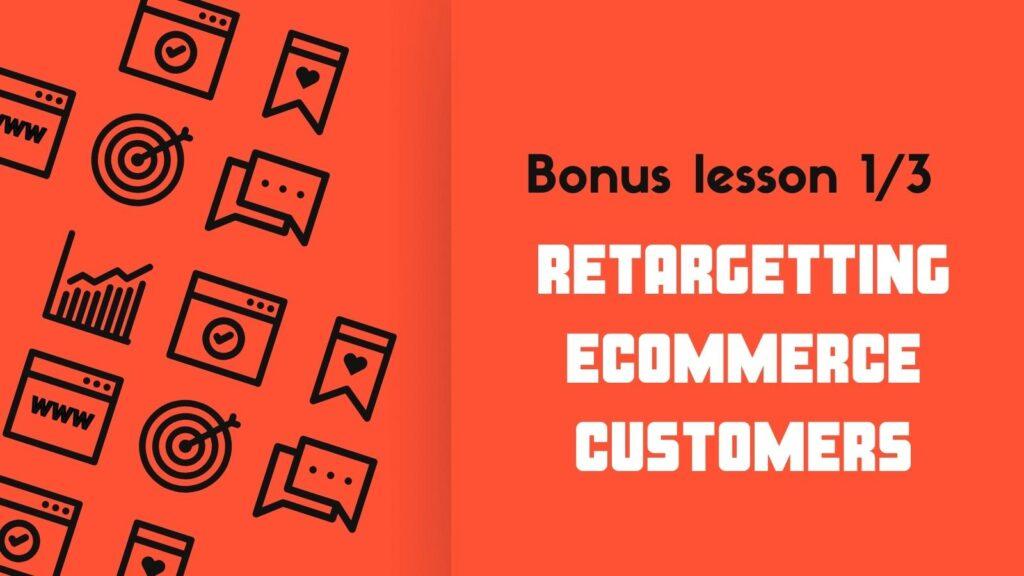 Retargeting eCommerce Customers: 3 Best Ways to Grow Your Sales
With the number of retargeting techniques, we sum them up into three types that may effectively work when retargeting eCommerce.
1.    Site Retargeting
Site retargeting is the classic method of displaying ads to people who visited the store's website, whether they made a transaction or not.
The site's cookie that the website visitor accepts allows the marketer to place the ads elsewhere as it follows the visitor's digital footprint.
For instance, if you visit an eCommerce store where site retargeting is active, you will automatically have ads following you.
Marketers can set up ads depending on their goals. For site retargeting, they can retarget eCommerce customers by the following:
Social retargeting – In this type of retargeting eCommerce, the company's desired ads will be strategically shown on social networks, including Facebook, Instagram, and Twitter.
Search retargeting – While in search retargeting, the paid and customized ads will be spread across search engines and other websites.
2.    Dynamic Retargeting
Dynamic retargeting's function is almost the same as site targeting. Only that, in dynamic targeting, ads are specifically made for each individual who visited the site.
These ads are tailored-fit to the customer's needs based on demographic, gender, age, date, and other creative elements that will attract and entice the buyer to purchase the product.
Dynamic retargeting best works if you retarget eCommerce businesses with a big selection of product catalogs.
3.    Email Retargeting
Email retargeting is one of the most efficient ways of retargeting eCommerce businesses. Unlike the other two retargeting eCommerce techniques mentioned above, email retargeting is the most specific and efficient technique most business owners and marketers use.
It is a retargeting technique that reintroduces the specific product to the website visitor who showed interest or needs a little push to buy the product.
For example, suppose you visit a specific website and save a specific product or add a product to your shopping cart. Then, you signed up for discounts and promotions. The marketing team will send you an auto-responder or a personalized email stating that they notice and acknowledge your interest in the product.
Retargeting eCommerce Customers: 4 Things You Need for An Efficient Email Retargeting Strategy
Here are four must-haves requirements for a successful email retargeting strategy.
1.    Lead Magnet
A lead magnet can best be explained as a gift that a prospective buyer or client can get when they sign up or login into a specific website.
There are several ways to get leads and email addresses using the lead magnet technique. Some of these offers that you can use as lead magnets are as follows:
Sale Discount
Free Webinar
Free Online Class
Rebates
Once the website visitors fall for this, you can easily connect and engage them since you already have their email addresses.
2.    Lead capture system
Once the audience has successfully signed up to your website, their emails will be forwarded to an email marketing provider. They will keep your website visitors' data and probably handle your email targeting strategy.
MailChimp is one of the best platforms to use for email handling.
3.    Segmentation Strategy
The segmentation strategy is perfect for retargeting e-commerce businesses with a wide range of products and audiences of different interests.
Retargeting eCommerce customers using this strategy allows marketers to divide the website visitors according to their interests.
For example, people interested in buying an iPhone can be classified into specs-sensitive buyers and specs-insensitive buyers.
By adequately segmenting the website visitors, the company now knows what email they will send to the prospective buyers, which will later lead to an increase in conversion rate.
4.    Install Pixel
You need to consider Pixel when setting up an email retargeting technique.
You must have a pixel installed for the personalized email or auto-responder to manage and send them successfully.
Take note that Pixels will only work if there are leads. Thus, you must have a lead magnet to ensure that you get every audience's email.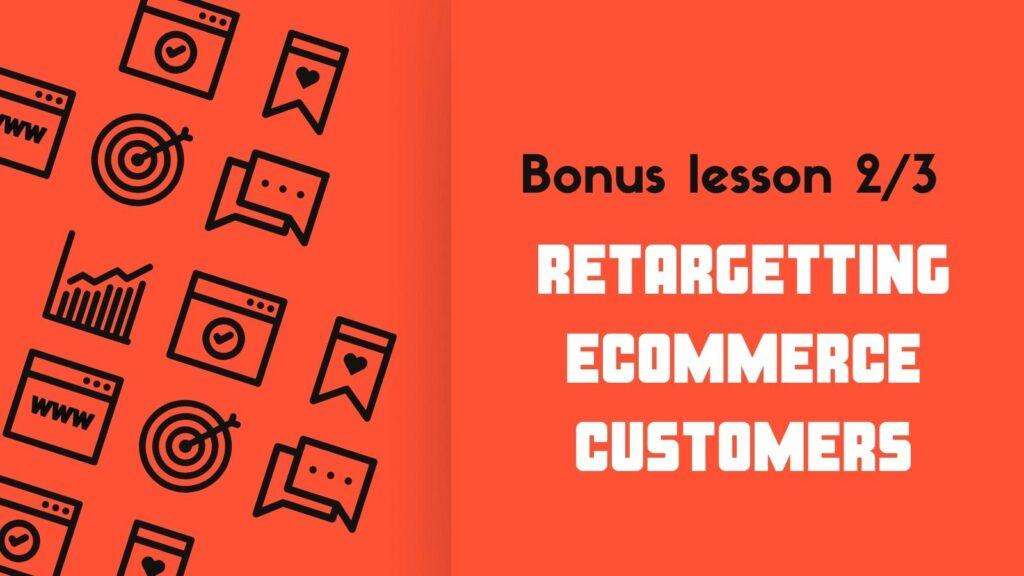 Retargeting eCommerce Customers: 4 Ways to Boost Your Sale Through Email Retargeting
Granting that you already have the requirements for an efficient email retargeting strategy, you must apply the technique to the following to generate more sales.
1.    Follow Up Abandoned Shopping Carts
Once the products are added to the customer's shopping carts, they are already 75% sold. These customers need a little bit of push to finish the transaction.
Thus, if you have customers with abandoned shopping carts, do a follow-up email through email retargeting, and make sure that the content of your email answers why the customers abandoned their cart. This will allow you to address the issue and generate a sale.
2.    Offer Promos for Existing and Previous Customers
Retargeting the eCommerce business is magic that you can master. If you don't have any unique website visitors or if your site doesn't have any visitors at all, try reconnecting to your existing and previous customers by sending email retargeting offers and discounts on the products related to their previous purchases.
3.    Entice Inactive Users
Inactive users refer to the subscribers or audience who never or have stopped checking the campaigns you sent.
But be careful when reconnecting with them since these types of audiences are the ones who have probably lost interest in your products or website. Thus, you mustn't open your email retargeting content with anything that can trigger them to unsubscribe.
Instead, give them discounts to entice them and spark their interest again in purchasing your products or services.
4.    Content and Email Marketing Funnel
Writing a blog is as important as creating a sale. Blogs help generate traffic, which means that we can convert readers to sales.
If your readers start reading and downloading guides, then there's a big possibility that they are interested in getting the product. You need to maximize this opportunity by sending them email retargeting with the specifications of the products that they might be interested in.
For webinar solutions, you can leverage powerful tools like StealthSeminar to host live or automated webinars that engage and educate your audience about your products and services. Webinars can be an excellent addition to your email retargeting strategy, allowing you to further connect with potential customers and showcase the value of your offerings.
Conclusion
Retargeting eCommerce customers may be challenging, but once you know each retargeting type's basics and functions, you can easily determine which retargeting eCommerce is best for your business.