Your Shopify store name is a big part of your branding. It is the first thing customers see when they visit your site. The name will also – if you're lucky – stick with the person for a long time. A good name can attract people and give them an idea of what to expect. A bad name, on the other hand, could hurt your image. Choosing your store name wisely is crucial. But what if you are having second thoughts and want to change an existing store name?
You might have spent considerable time selecting the right name for your store. You put your sweat and tears into it but then things change. Perhaps you changed your branding slightly or are just looking for a different vibe. If the past few years have taught us anything, then the lesson is that things happen when you least expect them.
The good news is that you can change your Shopify store name in 2022 with just a few simple clicks!
A step-by-step guide to changing your Shopify store name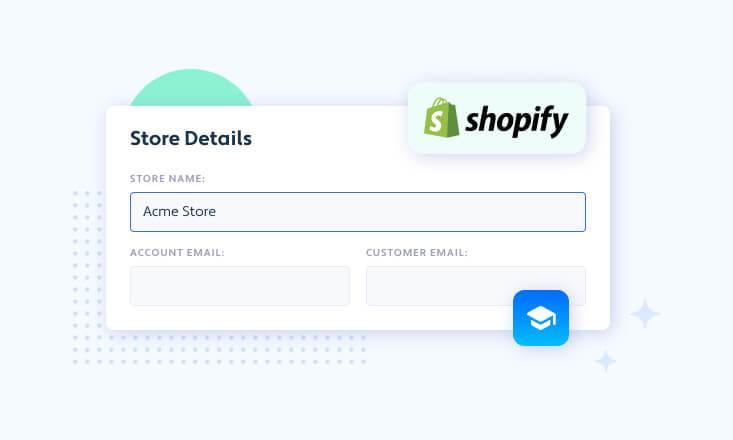 Changing your Shopify store name will be easy if you follow these three simple steps:
1. Head down to the settings page
You will first have to navigate yourself to the Shopify settings page. You can find it easily as you log into your Shopify account. The settings page has many essential details from setting payments to enabling gift cards. If you haven't yet gotten used to looking around, make sure to do it at some point.
On the settings page, click the 'general settings' section. You can find it right at the top left corner of the settings page.
2. Change your shop name
Once you've clicked the general settings tab, you get an overview of your store details. The section includes vital information such as your contact email and, of course, your shop name.
You should click on the 'Store name' and come up with a new name. Make sure you think carefully about what name to pick, as brand names can greatly impact success rates!
3. Click save
Once you have come up with a new name, then all you have to do is click save. Your store's website should now reflect the new Shopify store name!
Remember to check your theme settings as well. Shopify's many great themes add a lot of flair to your online store. However, the shop name might not change automatically with all themes if you only do the above.
Go to the theme settings, and change your store name under the branding section. You can see it under the visual identity section. You can also add the new store logo here.
What about the Shopify store domain name?

The above steps change your Shopify store name in a few simple clicks. But you might be wondering about the domain name. When you sign up with Shopify, the site will generate a domain name based on the store name you gave at the time. But now your store name is changed, yet the domain name remains the same! What can you do?
You should know that you can't change the .myshopify.com URL that you use to log in. However, you can have a custom domain for your store and use it as your primary domain. This means the original URL won't be visible to customers, and you can change it to reflect any store name changes you might make.
But if you want to change the original myshopify.com URL, you must create a new Shopify account.
3 steps to change the custom domain
If you use a custom domain, you can always ensure it reflects your Shopify store name. Here are the steps you need to take to change your custom domain name:
1. Buy a new domain name
When you are changing a store name, you'll want to change your custom domain to match the new name. You'll have to buy a new domain name, as you can't change domain names. You can register new domain names with several different services. Remember that you might want to check available domain names before changing the store name. Certain store names might not be available to you.
2. Go to domains on your Shopify account
Once you've bought the domain name you want, you need to add the new domain to your Shopify account. Go to the Online Store section which is under the Sales channel on your account. Select the section for domains.
3. Connect the new domain
Click the domain and then select either of these options:
Connect existing domain – Choose this option if you've bought the domain and you want to keep it with the new location.
Transfer domain – Choose this if you want to transfer the domain to Shopify instead of keeping it with the domain provider.
Buy a new domain – You can also select this option if you'd prefer to buy your new domain directly from Shopify.
All the options will guide you through the setup. You'll just need to save the settings and your new domain name will reflect the Shopify name change!
The bottom line
The above is a simple walkthrough of changing your Shopify store name. Having the right store name is an important branding element and you want to make sure you get it right. Sometimes your business focus might change, however. Changing your store name is possible and can help you build a stronger store.
Remember that it takes time to succeed in Shopify. Don't think changing your name is the first thing to do if things aren't working out. You need to also look into things like store navigation, ease of purchase, and other elements. These can help customers have a better time in your store.
But if you feel that you need a fresh start and a better name, then follow the above steps. You can rebrand your Shopify store in seconds and work towards business success!