Search engines are the best source of product discovery in any Bigcommerce store. having a faceted search box on Bigcmmerce is a big boost. There are many Bigcommerce site search extensions available on the market, but one is advised to go for a tool that has faceted search capabilities.
In the following blog we shall discuss Bigcommerce site search, common issues like Bigcommerce search not working,  Bigcommerce search not working, and why Bigcommerce faceted search App is the need of the hour.
Here are the best Bigcommerce search apps in 2020.
Expertrec is an easy to use search bar app for Bigcommerce, trusted by brands such as Scylladb, Baltic state bank, PSIcompany, and more.
It is easy to integrate and supports multiple languages including French, German, Spanish, Arabic, Chinese, Japanese, Greek, and Tamil.
Free 14 day trial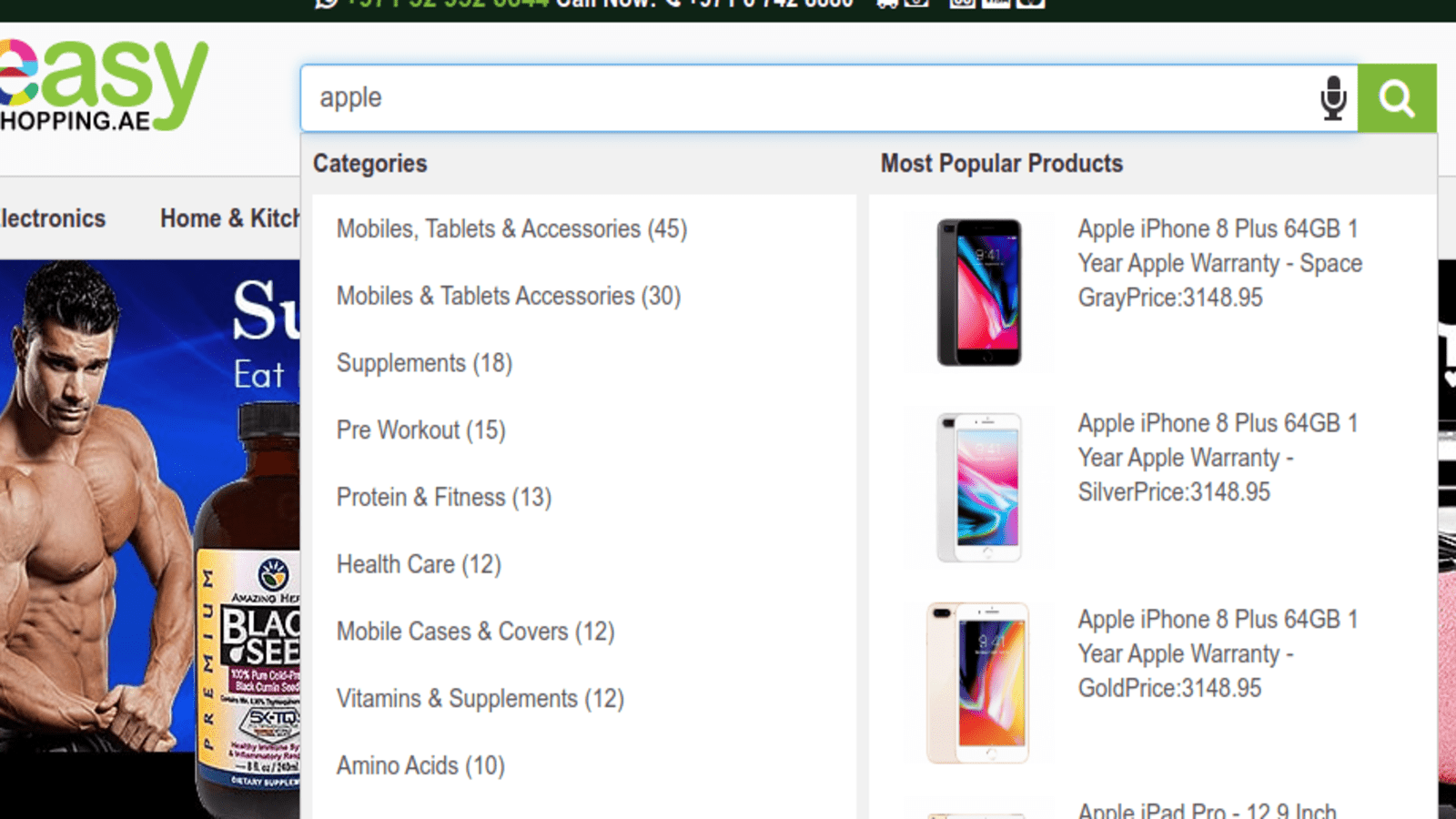 Features-
Unlimited searches.
Real-time product indexing.
Autocomplete.
Spell correct.
Voice search.
Responsive search UI that works in multiple devices.
Drag and drop UI editor.
API support and documentation.
Responsive technical support.
Affordable prices.
Add instant  Search to your Website @ 9 USD per month
If you wish to hide a product from search on Bigcommerce that is possible with the ExpertRec search plugin.
ExpertRec doesn't just provide a site search bar on your Bigcommerce store, it provides a world-class faceted search bar that enhances the overall UX of your store
Klevu is an AI-powered search technology that turns search into sales. Klevu powers the search and merchandising experience of many online stores by leveraging natural language processing and multilingual capabilities, ensuring visitors to your site find exactly what they are looking for regardless of the device or query complexity. The site search box works well on most occasions. Faceted search on Bigcommerce is something you might miss here.
Self Learning Search: Delivers far more accurate and effective search results delivered to your customers in real-time (via instant search).
Automated Integration: Integrate our templates with a single click, no development necessary.
Advanced Merchandising: Select and prioritize the products you want promoted in the search.
Advanced Pricing: Our integration supports the most advanced pricing configurations in BigCommerce, including Price Lists and Customer Group Discounts, which will be reflected in your customers search results.
Multi-Currency: Configured multiple currencies for your BigCommerce store? Our integration will ensure your customers see search results in the same currency they have selected.
Product Visibility: BigCommerce allows you to selectively show or hide product categories from your customers, which our Klevu integration respects. Your customer search results will only contain the products visible to that particular customer group.
Searchable Blog and CMS Content: Blog articles and CMS pages in your BigCommerce store are also indexed by Klevu, meaning your customers can truly search your entire store, not just your products.
Boost Conversion with Search & Merchandising
Shoppers using search are on average 4X more likely to buy
Great Search can boost conversion by 30-150% over average search
Product Recommendations increases sales up to 30%
Your visitors would get personalized, relevant product and query suggestions – from the first character they type. The clear, concise auto-complete suggestions attract visitor attention to products that match what they are looking for.
InstantSearch+ is a Multi-User App!
· Both merchant and agency or developer can access the app
Self Service App
· One-Click integration – No Development, No Setup Fees, No Annual Contract.
Searchanise is an advanced Search & Selling tool for your BigCommerce business designed to ensure maximum conversion through search.
Searchanise feels visitors' desire, helps them to find exactly what they want, offers relevant options as well and turns visitors into customers. Unlike other search applications, alongside with guiding visitors through collections and gathering detailed behaviour analytics, smart search app has the ability to learn instantly. Searchanise also has a Faceted search filter for Bigcommerce.
We serve 8000+ customers from 30+ countries and process over 3 million searches every day throughout 5 years.
Providing it's users with a beautiful Bigcommerce quick search, Searchanise is trusted by some of the world's most successful brands such as Durex, Phillips, Metro Goldwyn Mayer, Mediamarkt, National Geographic and Sennheiser.