Read this blog on the best Wordpress search bar plugin for more information.
Having a functioning search system is absolutely integral for a website in this day and age. It doesn't matter if you're running a blog, online store, business site, or anything else, your website needs to have a way for visitors to find the content they are looking for. With the internet as saturated with content as it is, you can't afford to lag behind when it comes to features. In fact, just having a search system isn't enough these days. With people so accustomed to Google, you need a very well-designed one at the very least. Without a good search system in place, you are inevitably going to push many of your visitors away. This is going to have a significant impact on your Bounce Rate and consequently, your SEO. Fortunately, there are a ton of amazing WordPress search plugins designed to help out in that case.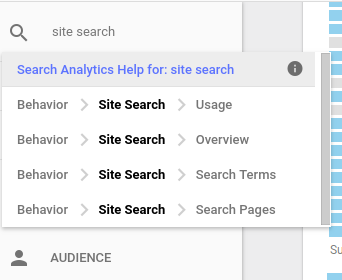 What Makes a Search System Good?
Fast and Accurate Search:

 

This one goes without saying. Making your visitors wait too long is a surefire way to drive them away from your site. A good search plugin will ensure that the search is

 

fast enough

 

that nobody gets bored. Similarly, if the search system fails to provide

 

accurate results

 

then there is no point in it.
Visible Search Bar:

 

It should be extremely clear where the search box to your visitors otherwise your visitors are going to go somewhere else. They might assume you don't have one at all or decide that it's not worth the hassle to find. Regardless, the search bar must be clear and

 

easily distinguishable. It is also important that it be easy to customize the search box to match the appearance of your website.
Voice Searching:

 

It is also important that your search system can effectively search by voice. With mobile devices becoming more common, voice search volumes are increasing sharply. Your search bar not only needs voice search support but should also have the NLP capabilities to produce accurate results.
Effective Sorting and Filters:

 

Sorting and filters can be of great help when it comes to narrowing down the search results. When they are well-designed, sorting and filters can not only going to help your visitors narrow down the results but also provides a way for them to

 

engage with your site.
Clear and Concise Results:

 

When your visitors are served the results of their search, it needs to be immediately clear and

 

easy to parse. For online stores, all the relevant information about the product should also be visible.
Search Analytics:

 

You can gain a much better understanding of the visitors to your website if you know what they search for. If you understand what your users want, you will be able to

 

cater to their needs

 

much more effectively. Search logs are much more useful than you might have thought.
Now without further ado, let's go through our list of the top 3 Best Wordpress Search Bar Plugins.
Top 3 WordPress Search Plugins
1. WP Fastest Site Search
If you want a highly responsive live search plugin for your WordPress site then WP Fastest Site Search might be for you. Using this plugin, you will be able to include an AJAX powered search form into your site. The search is also designed to be extremely user-friendly, with a clean interface, mobile support, as well as some smooth animations. The plugin will enable your visitors to search not just in posts and pages but in custom post types, custom fields, excerpts, categories, descriptions, and much more.
It comes with voice search enabled by default and lets you have full control over the UI and search ranking. You can even integrate Google Analytics to understand your customers better. All in all, this is a solid plugin with a lot of useful options.
Key Features:
Search in posts, pages, custom post types, title, description, etc
Voice search
Search Analytics and the option to integrate with Google Analytics
Complete control over the UI and search ranking
Fully AJAX powered
2. ACF: Better Search
ACF: Better Search is a simple but effective plugin that can massively improve the search experience of your visitors. This plugin requires your WordPress site to have Advanced Custom Fields enabled and activated. Through ACF, your users will be able to use the default search engine in WordPress to search from a selection of advanced custom fields. While it may seem like a small thing, it can make searching much more accurate and less frustrating.
Using this plugin, you can search by text, text area, Number, Email, and URL, just to name a few. You can even enable a lite mode that makes searching much faster but doesn't check field types. This plugin is extremely lightweight and simple when compared to the other WordPress search plugins around. Furthermore, ACF has also been designed to be easy to understand and use.
3. Advanced Woo Search
Advanced Woo Search is a powerful WordPress search plugin that is designed to add a useful search to WooCommerce powered websites. With this plugin, your visitors will be able to effectively search through all of your products. To make things even better, it is fast, easy to use, and comes with a ton of amazing features. To place a search box, you can simply use a shortcode or a widget wherever you want and you're good to go.
Advanced Woo Search allows users to search in the product title, content, excerpt, categories, tags, as well as SKUs. Each search result can show the product image and price to help make things clear. It also utilizes Smart Ordering to show search results by the priority of the source where they were found. That is just the tip of the iceberg, however, as this plugin provides a ton of helpful options. To make things even better, Advanced Woo Search is also compatible with plugins such as WPML, Polylang, WooCommerce Multilingual, and translate to make translation much easier.
Which do you think is the Best Wordpress Search Bar Plugin?