To run a business online, you need to make sure that you avoid any major mistake that may lead your customers to shift to your competitors. You need to find out ways to improve your eCommerce site. You might think that how will pop-ups help you in improve your eCommerce site, they are extremely annoying! But that is not the case all the time. Pop-ups can be used to communicate with customers, deliver notifications to buyers, feedback collection and they can be personalized to provide recommendations that are relevant to customers' needs and wants.
What are Pop-ups?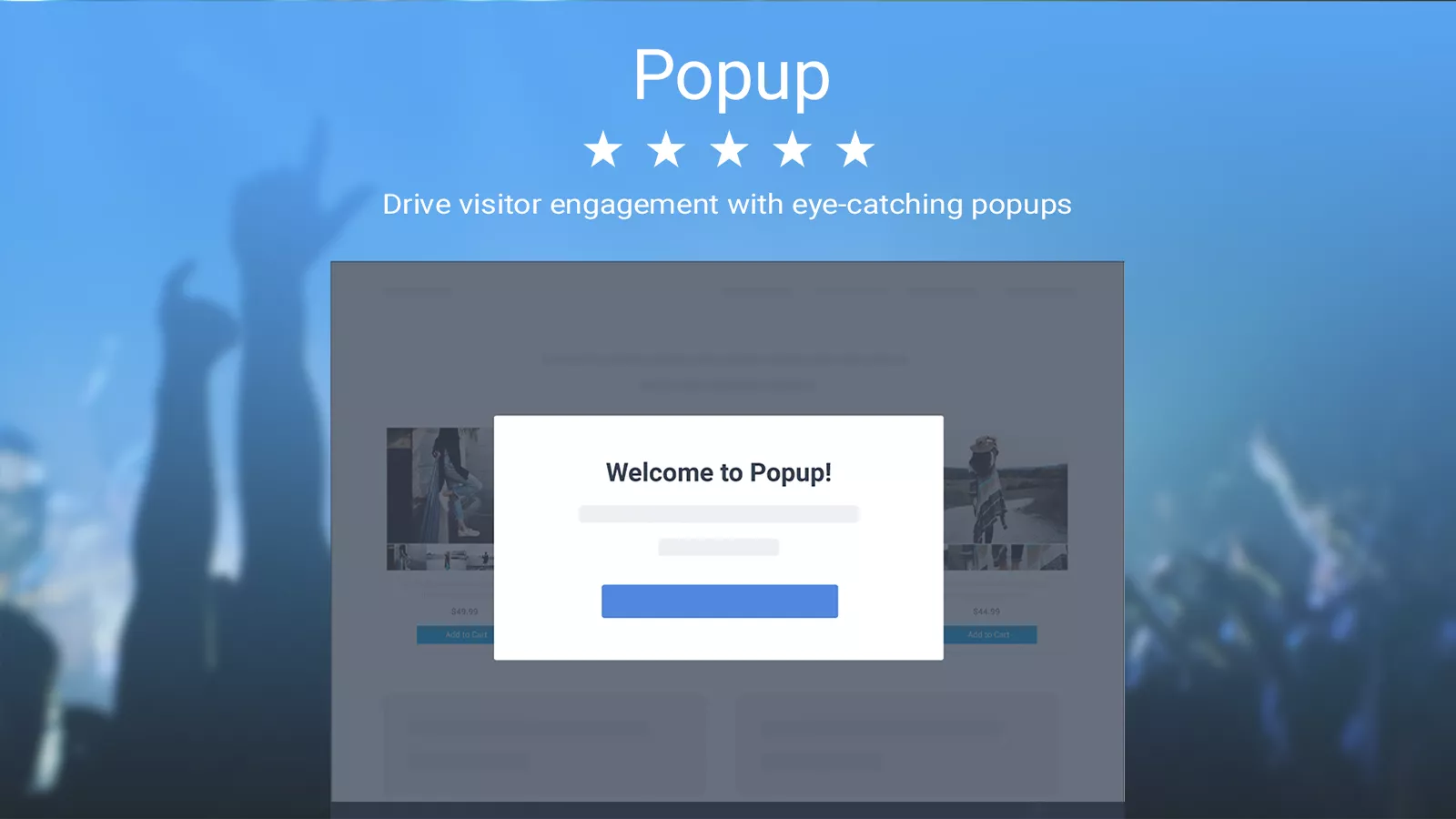 You might be familiar with pop-ups if you're interested in eCommerce or have an eCommerce business of your own. Pop-ups are essentially mini windows that are used to advertise and bring customers' attention to the various offers, discounts, and services. Any eCommerce site can use pop-ups to improve its business. Pop-ups are proven to be potential enough to help your business reach new heights. Ecommerce websites want to sell their products to their customers and the pop-ups are designed in that way to promote their business. Offering various discounts through the best e-commerce pop-up for 2022 can excite your users to take a look at your website and make purchases.
Things to Remember if You're Using Pop-Ups on Your Ecommerce Website

 1. Be Less Interfering 
Using too much of anything doesn't have a positive outlook, the same is the case for pop-ups. While giving relevant offers upfront is helpful, the number of popups should be limited. Users shouldn't be frustrated while using your website. You must ensure that pop-ups have an easy way out so that customers feel comfortable doing their activities. 
 2. Use Pop-Up Applications Correctly
You can target different audiences separately, divide your customers based on age, location, and pages they visit on your website, and use pop up accordingly.
 3. Be Honest
You have to be honest with any eCommerce business. You can give offers through the best eCommerce pop-up for 2022 that are undeniable to attract more visitors to convert, but you need to make sure that you're keeping your promises. You can't lose your customers' trust or else they'll immediately shift to another platform and never return.
Now let's see what are the best eCommerce pop-up for 2022 –
Best Ecommerce Pop-Ups

 1. Using Pop-Ups as Micro-Landing Page
Researchers confirm that conversion percentages increase by around 15% by using pop-ups as landing pages. You can use an eCommerce pop-up to make your customers know about your campaigns rather than redirecting your visitors to a different page or making them join your email list. Add pop-ups and make sure to target your audience based on their activity.
 2. Cart Abandonment Pop-Ups 
Bayard Institute's recent study suggests that the cart abandonment rate is higher than 60%, which isn't good news for any retailer. Make use of pop-ups to reduce cart abandonment. The exit-intent pop-ups may create FOMO in customers and they might be willing to avail of the discounts that you offer and make the purchase immediately. 
 3. Flash Deals 
Offer short-termed promotions like flash deals to get more sales and clear your stock. Using limited-time deal pop-ups will attract your customers and you can also use limited-time offers and limited quantity products to increase conversion rate. Availing of the discount process shouldn't be tiresome, customers would be more willing to go through if the process is simple and faster.
 4. Personalize Pop-Ups Based on Your Ecommerce Business
No one's interested to view the same pop-up every time they visit your site. Targeting visitors based on their browsing activities is effective. Personalized pop-ups may increase sales by more than 25%.
5. Product Recommendation Pop-Ups
You can find the details of the visitor's browsing data, use that information and convert a few to customers by using pop-ups to recommend a product that they may like. Visitors may return to your website, and look for the product they searched for before. Recommending them to use this feature may help to restore sales.
 6. Feedback Collection 
Use pop-ups not just to promote your sales but also to get feedback from your customers. If you gain the loyalty of customers, you will find them returning to your website regularly. Not only to get the overall feedback but also you can personalize the queries, for example why they left an item in the cart, and you add another pop-up to understand their taste, what they like and what they don't. 
7. Alert Visitors for Back-In-Stock Items
Customers looking for a product that is out of stock from your site may lead them to search elsewhere. That would directly affect your sales. Make sure to notify them when the items they were looking for are back in stock. Using pop-ups, guide them to register their email so that they get the notification when the product is restocked.
8. Best-Sellers Advertisement and Using Urgency
Any item that always gets sold out can be promoted to your customers. Use a best-seller pop-up on your e-commerce site to attract more buyers. Make sure to add proof that would make it more believable to the viewers. 
You can also use urgency tools to drive sales. Customers tend to act faster if an item is limited, or if any offer is available for a specific time. Adding a timer or countdown pop-up would make them take action immediately. Urgency or scarcity strategies proved to be extremely helpful to motivate buyers to make a purchase.
The Takeaway
Contrary to popular opinion, pop-ups aren't always unnecessary. Correct use helps your customers to have a smooth experience and in turn, can benefit your e-commerce business. Use pop-ups to develop your e-commerce experience, which would make the customers come back to your website. You need to plan out and follow the given tips and you'll find pop-ups useful for your e-commerce platform. There are plenty of choices open for your customers. You need to make sure that your buyers aren't annoyed by the way pop-ups are designed on your website or they will leave immediately. Make the best use of pop-ups to increase conversions.