Read wordpress search widget not working for more information.
Want to help your visitors find what they're looking for in your site?
Now you can add an elementary search widget on your website or blog. The quickest way to customize or design your search bar is from the WordPress dashboard itself. 
To add the search bar to the menu in WordPress (with ivory search plugin), you will need to go to 'plugins' in the left menu on the dashboard and click on 'add new'. In the search box type 'search to the menu', then install a plugin called ivory search. Once it's done, don't forget to activate the plugin. There is a lot of stuff that works pretty well, so you can just play around with the settings later.
When WP Search Widget Does Not Work:
 If you find any issues regarding such as the WordPress Search Widget not working, then they're probably can be two reasons – a theme related issue or settings problem.
In the 'Settings', if you select reading and see the value is set to 1 then such an issue might occur. So, change the value to higher numbers and check again.
Sometimes, the search widget does not work effectively in a few specific themes too. Therefore, changing the theme can also solve the issue.
Learn more about search Widgets through the video
For all your search needs, alternatively, you can use WP fastest site search plugin from WordPress plugin by 

Expertrec
Install WP fastest site search plugin from WordPress plugin store.
Enter your WordPress website URL and click on next->
The crawl will start in the background.
Login to your WordPress admin panel.
In your left panel you must be able to see expertrec's WordPress plugin, click on that. 
Get your site ID (or) API key from your expertrec control panel ( here ).
Copy paste your site id in your WordPress control panel and click on save changes.
Make sure you have upgraded to a paid plan before 15 days of free trial. (Price begins at 9 USD per month)
That's it! Your brand new WordPress search is up and running! Here are snapshots of the search form and the search results pages.
Snapshot of your WordPress search autocomplete.
Snapshot of your WordPress search results page.
Snapshot of your WordPress search spelling error tolerance feature.
If the plugin method didn't work, you can add the code from https://cse.expertrec.com/csedashboard/home/code and add it to your wordpress PHP code. Please note that you have to add separately the code <ci-search></ci-search> to a place where you want the search box to appear ( Tip!- Contact our support team to get this done). There might be a one time fee for integration.

<script>
(function() {
var id = 'your_api_key';
var ci_search = document.createElement('script');
ci_search.type = 'text/javascript';
ci_search.async = true;
ci_search.src = 'https://cse.expertrec.com/api/js/ci_common.js?id=' + id;
var s = document.getElementsByTagName('script')[0];
s.parentNode.insertBefore(ci_search, s);
})();
</script>
<ci-search></ci-search>
Add great search to your wordpress site at 9 USD per month

I have added a search widget to the right sidebar and created test adverts. The
search widget finds no results. Any ideas why not? I'm using WP version 4.9.9.The Search widget adds a search box to your blog sidebar or footer, allowing …
In this case, if there is no option to remove it in My Sites → Themes, it is not …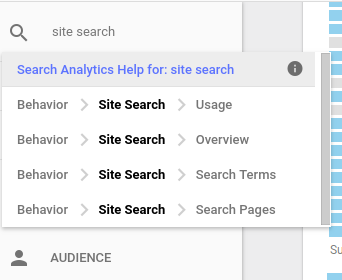 Hello. My search widget does not work when I key anything in. a) I have
deactivated the plugins and still to no avail is it working b) An example page you
can see … … UPDATE: So it turns out the problem was caused by the Ultimate Tag Warrior
plugin. Once deactivated, the search box is now working properly. … Basically, WordPress indeed lets you add a search bar widget by default. … As I
said earlier, although it does work technically, this is not the …en WordPress.com Forums › Support Search Widget not working properly Author
Posts Janu at 3:44 pm #1592411 …The WP Search widget does not work for me. I can enter a sea…… … If you like
our creations, help us share by rating them on WordPress.org. … Let's face it- the default WordPress search is not great. If your wordpress search
is not working it could manifest in one of the following ways-. … … using Elementor. Customize every part of your search bar and create a better
user exp… … Elementor Page Builder for WordPress. Loading. … Here are the 12 best WordPress search plugins and tutorials to improve … from
the search, and you can easily add it using a widget for your sidebar. … However,
the default WordPress search is not very good at handling post types. … created
two different advanced search forms but cant get them to work.