Read this blog on Wordpress search category for more information.
Categories can be used to help visitors navigate your website easily and quickly. A category search is very useful on larger websites with diverse topics. It also helps visitors find your older pieces of content if those are in that category. This is great because it gives your older content some attention, but make sure to update your older content.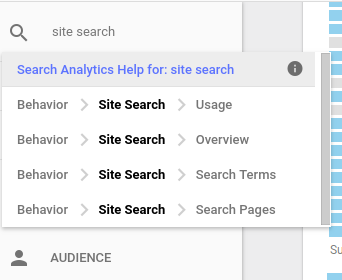 Of course, to actually search for categories you will need to create categories on your website and have your content use the category tag. You might also find creating subcategories will help you sort your content better and further help your visitors locate relevant content.
Categories and subcategories are used to sort your content and make it easier to find. A very useful analogy when deciding on categories and subcategories is to think of categories as the parent and subcategories as the child. Subcategories are useful for breaking down larger topics. For example, animals would be a category, and dogs, cats, and elephants would be a subcategory. This is extremely helpful for larger and more complex categories and allows you to break down large and vague topics like technology and separate your content.
Organizing always has another very important side effect which is improving your website's SEO. SEO helps you get noticed on search engines like Google and Bing. This will lead to an immediate increase in website traffic. This is great for any website and ranking higher in search engines should be one of your website's biggest priorities.
Read on to find a plugin that includes a category search out of the box.
How to add Wordpress Search Category plugin from ExpertRec
Install

 

WP fastest site search plugin

 

from WordPress plugin store.
Enter your WordPress website URL and click on next->
The crawl will start in the background.
Login to your WordPress admin panel.
In your left panel you must be able to see Expertrec's WordPress plugin, click on that.
Get your site ID (or) API key from your Expertrec control panel (

 

here

 

).
Copy-paste your site id in your WordPress control panel and click on save changes.
Make sure you have

 

upgraded to a paid plan

 

before 14 days of free trial. (Price begins at 9 USD per month)
That's it! Your brand new WordPress search is up and running!
You can customize the search results page from the ExpertRec dashboard without any coding.