Searching is a very important part of any website as it allows the user to look for specific content with great ease. WordPress provides a search option that is very limited to specific tasks. But for a huge site searching is not enough but the filtered search is important. Hence we look at WordPress Faceted Search Plugin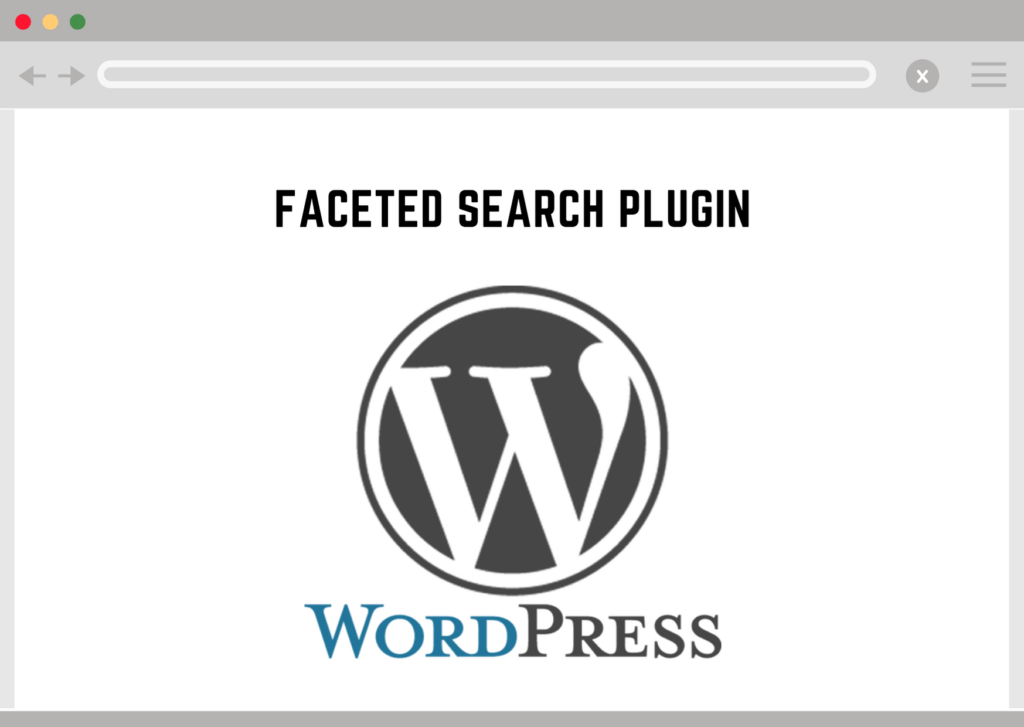 WordPress Faceted Search Plugin
One of the search types is faceted search. Faceted search means a search in which the search results are based on different categories. It can be simply stated as a category based search. This type of search can be useful when your site contents are heavily based on the categories, tags, post types, etc. like on Amazon, Flipkart, and Myntra. So this type of search is important for all eCommerce sites and this can be performed very easily with the plugins.
WP Fastest site search is a plugin that provides WordPress Faceted Search feature with ease. You can have multiple search customization like search ranking controlling, voice search, typo mistakes tolerance, etc. which all can be done with super ease.
Another way to do Adding an Advanced Filtering System using WP Faceted Search, you can use FacetWP plugin (sold separately).
Let's get into it by following the next steps.
Step 1
 

— Install the FacetWP Plugin

You must first purchase, install, and activate the FacetWP plugin.
Step 2
 

— Create the Facet Filters

Facets are UI elements (checkboxes, dropdowns, etc.) used to filter, or "drill down", content listings. Facets are aware of the content, and only relevant choices are displayed.

Browse to Settings → FacetWP, click on the Facets tab, then click the Add New button. FacetWP includes a sample facet (Categories) to help get you started. Please make sure that you set the permalinks to anything else but not to Plain.

For more details check out the Facet Configuration article from the official Documentation.
Step 3
 

— Show the Filters

To make the setup easier, we've created a Drag & Drop interface within the Listings → Settings FacetWP tab.
After creating the facets, they will appear on the sidebar under Available Facets list. You can drag them on one of the following areas:
Listings Archive. This area is where most of your facets should go (except the ones already shown in the Navigation Bar)
Navigation Bar. Site-wide available facets. Choose wisely a maximum of two of the most essential filters – the rest of them go to the Listings Archive section.

 

*Note

 

that only limited types of facets are suitable for this area (eg. Search, Proximity, Dropdown) and you may need extra styling for other types.
Front Page Hero. Considering that Navigation Bar facets will not be shown on the Front Page, feel free to use a similar set of fields.
While there are many complicated ways to do this but an easier way is by using WP fastest site search plugin by Expertrec
Install WP fastest site search plugin from WordPress plugin store.
Enter your WordPress website URL and click on next->
The crawl will start in the background.
Login to your WordPress admin panel.
In your left panel you must be able to see expertrec's WordPress plugin, click on that.
Get your site ID (or) API key from your expertrec control panel ( here ).
Copy paste your site id in your WordPress control panel and click on save changes.
Make sure you have upgraded to a paid plan before 15 days of free trial. (Price begins at 9 USD per month)
That's it! Your brand new WordPress search is up and running!
Add great search to your wordpress site at 9 USD per month
Learn more about Listable Theme Plugin using WordPress Faceted Search here