How to enable Woocommerce Search by SKU. The default WordPress search doesn't have the search by SKU option. To do this, you need the external plugins that can help in achieving this.
What is an SKU in Woocommerce?
SKU is the acronym for Stock Keeping Unit. It is a unique identifier for each product and looks similr to the image shown below.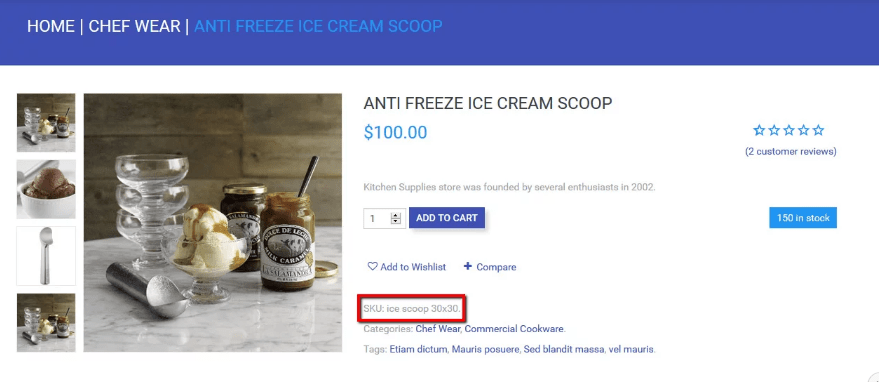 How to enable Search by SKU in WordPress?
There are 2 plugins that enable search by SKU. You can download the extensions from the link below.
The search functionality in woocommerce doesn't search by sku by default – no configuration required.
This simple plugin adds search facility to your site. Just install and activate. Tested with Woocommerce upto 3.4.4. Compatibility with Woocommerce layered nav widget!
How to Install the Woocommerce Search by SKU plugin?
1.Upload search-by-product-SKU-for-woocommerce.zip to the /wp-content/plugins/ directory or drag and drop from admin->plugins->add new plugin->upload plugin.
2. Activate the plugin through the 'Plugins' menu page in WordPress backend/Admin.
WordPress search by SKU plugin
You can also use the WP Fastest site search plugin to do this.This plugin also enables search by SKU in Woocommerce stores.