Read this blog on Woocommerce add a search bar for more information. The WooCommerce Product Search extension provides the most advanced Search Engine and best Search Experience for you and your customers. It is an essential tool for every WooCommerce store. Among its features, you will find a powerful Search Engine that powers front and back end searches, live search and filters, automated indexing, search reports based on real-time data that provide priceless business insights and invaluable statistics. This essential extension also helps to control and improve the relevance of search results and so much more.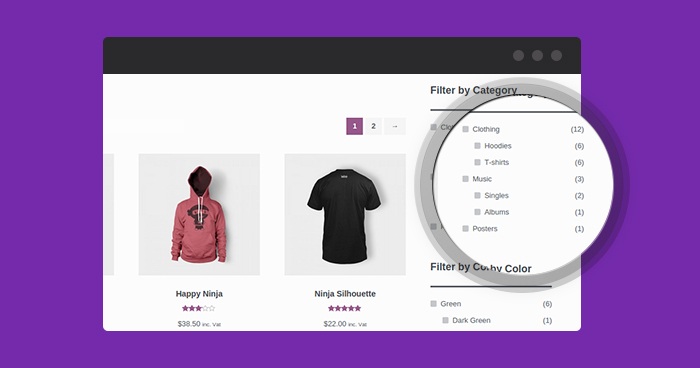 The search box provided in the WooCommerce Product Table only ever appears above the product table, and never on its own. When you type into it, the products in the table instantly update underneath in real-time. If you want to show a search box on a page without a product table (e.g. your homepage), then you will need to use the default WooCommerce product search instead. This creates a standalone search box that you can add anywhere on your site. WooCommerce comes with a 'Product Search' widget, which you can find in Appearance > Widgets. If your homepage contains a widgetized area then you can add the widget there. However, this is still not optimal as the performance can be sub-par. To get a better search, but we advise using a woocommerce search plugin.
woocommerce Add Search Bar using ExpertRec custom search plugin
Enter your website URL and initiate a crawl.
Wait till all your site pages of your website have been crawled.
Download and install the WP fastest site search plugin from

 

here.
Go to https://cse.expertrec.com/csedashboard/home/Status and copy your site ID.

Click on the site search icon in your WordPress admin panel.  Copy-paste your API key from inside your WordPress admin panel 

This plugin adds a better performing search form to your website.
Subscribe to a

 

paid plan

 

(9 USD per month).
That's it, you have added a search form to your Woocommerce site.