This model offers a low-risk and low-cost way to start a business and has made it accessible to anyone with an internet connection. In this guide, we will cover everything you need to know about dropshipping, including how it works, the advantages and disadvantages, how to find a supplier, how to select products, and how to get started with your own dropshipping business. How Does Dropshipping Work? The dropshipping process is simple. It's also important to choose a niche that has enough demand and can generate enough profit. You can use online marketplaces like AliExpress, Oberlo, or SaleHoo to find suppliers that offer dropship. Make sure to select a reputable supplier with a good track record and a broad range of products. You can do this using a dropshipping app like Oberlo, which integrates with Shopify and WooCommerce. Make sure to select products that are popular and have high-profit margins. Process orders and manage customer service: Once you start receiving orders, the next step is to process the orders and manage customer service. You should have a system in place to track orders, manage returns, and respond to customer inquiries. You can use a tool like Zendesk or Gorgias to manage customer service. Advantages of Dropshipping Low overhead costs: The biggest advantage of dropshipping is that it has low overhead costs. You don't need to purchase any inventory upfront, which means you don't have to invest a lot of money to get started. You only purchase the product when the customer has paid for it. This gives you the freedom to travel and work from anywhere you choose. Easy to get started: Dropshipping is relatively easy to get started with. You don't need to have a lot of technical knowledge, and you can set up your online store quickly and easily. 
FAQs
What are examples of dropshipping?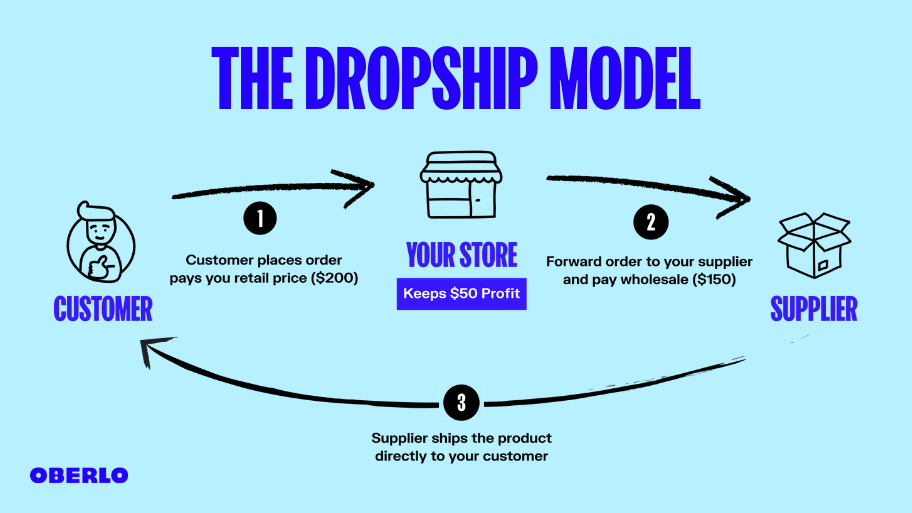 Dropshipping is another way to sell your product. This can be done through a website or on an online marketplace like Etsy. Here are some examples of dropshipping: E-commerce store selling niche products: A seller can set up an online store selling a specific type of product such as health supplements, beauty products, or pet accessories. Etsy shop: A seller can set up a shop on Etsy and sell handmade or vintage items without having to store the products themselves. When a customer places an order, the seller can have the item shipped directly to the customer from the manufacturer or supplier. Online marketplace: Dropshipping can be used on online marketplaces such as eBay or Shopify. Print-on-demand: With print-on-demand, the seller doesn't need to keep an inventory of products but instead transfers the customer's orders to a print-on-demand supplier who prints and ships the products directly to the customer.
With drop shipping, you can sell online without having to deal with inventory or warehouse-related costs. As a seller, you can have the product shipped directly from the manufacturer or supplier who stocks your niche product.

A drop shipper is an online marketplace that allows you to sell products without ever having to handle the products yourself. It's a great way to bring in passive income from your existing e-commerce store or website.

With a dropshipping business model, you can focus on finding and

products that customers are looking for. Dropshipping has many benefits, such as  less storage costs, avoiding inventory costs, and being able to sell through  online  marketplaces.

How do I become a dropshipper?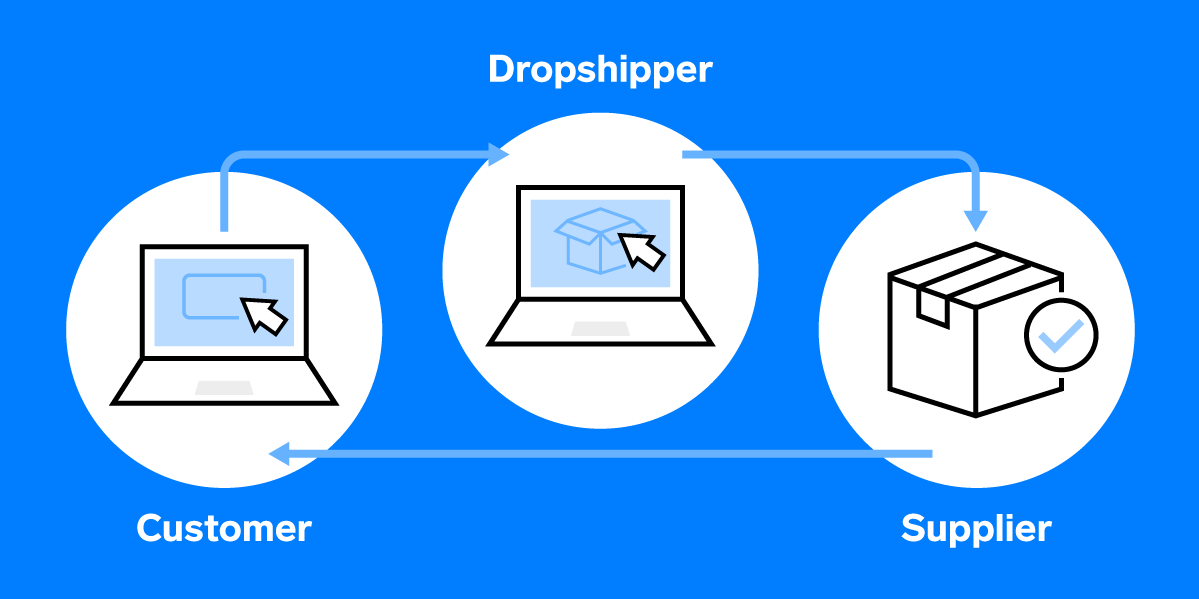 Becoming a dropshipper requires a good amount of planning, research, and hard work. There are several steps to taking on this type of business. Unlocking the potential of inventory-based e-commerce is not an overnight process. Here are some general guidelines to get you started: Choose a niche: Select a specific product category or niche to focus on. This could be anything from fashion accessories to home electronics. Set up an online store: You will need to create an e-commerce website to showcase your products and accept orders. Many e-commerce platforms like Shopify, WooCommerce, or BigCommerce offer integrations with dropshipping suppliers. Integrate with your supplier: Work with your supplier to integrate their product catalog with your e-commerce store. This allows you to import their product information, images, and prices. Keep in mind that becoming a successful dropshipper takes time and effort. It's essential to choose the right products, find reliable suppliers, and provide excellent customer service to build a loyal customer base."
 Becoming a dropshipper doesn't require any special skills or experience, but it does require that you invest some time and effort in building a trustworthy relationship with your suppliers. It's not uncommon for drop shippers to spend hours each week working on sales and customer service. This kind of lifestyle is what makes being a successful dropshipper so rewarding!

Becoming a dropshipper is easier said than done. Here are some general guidelines to get you started: Choose an e-commerce platform. You'll need a website hosting provider to help you build your store and accept payments. Find suppliers for your products. The more diverse products that you offer, the more customers you can reach with each shipment
Becoming a dropshipper involves several steps. First, choose a niche to focus on. You would then pick one or more products that you know the market for and create an e-commerce website to showcase these products. Finally, work with your supplier to support your business with customer service and fulfillment solutions.