As an eCommerce business owner, you require a professional platform to reach your target audience, whether a service or a product, regardless of your offer.
Of course, social media is one of the best ways to sell products or services online, but you are not the only one providing that service or selling that product. As a result, a professional touch is exactly what you need to communicate and attract your target audience effectively.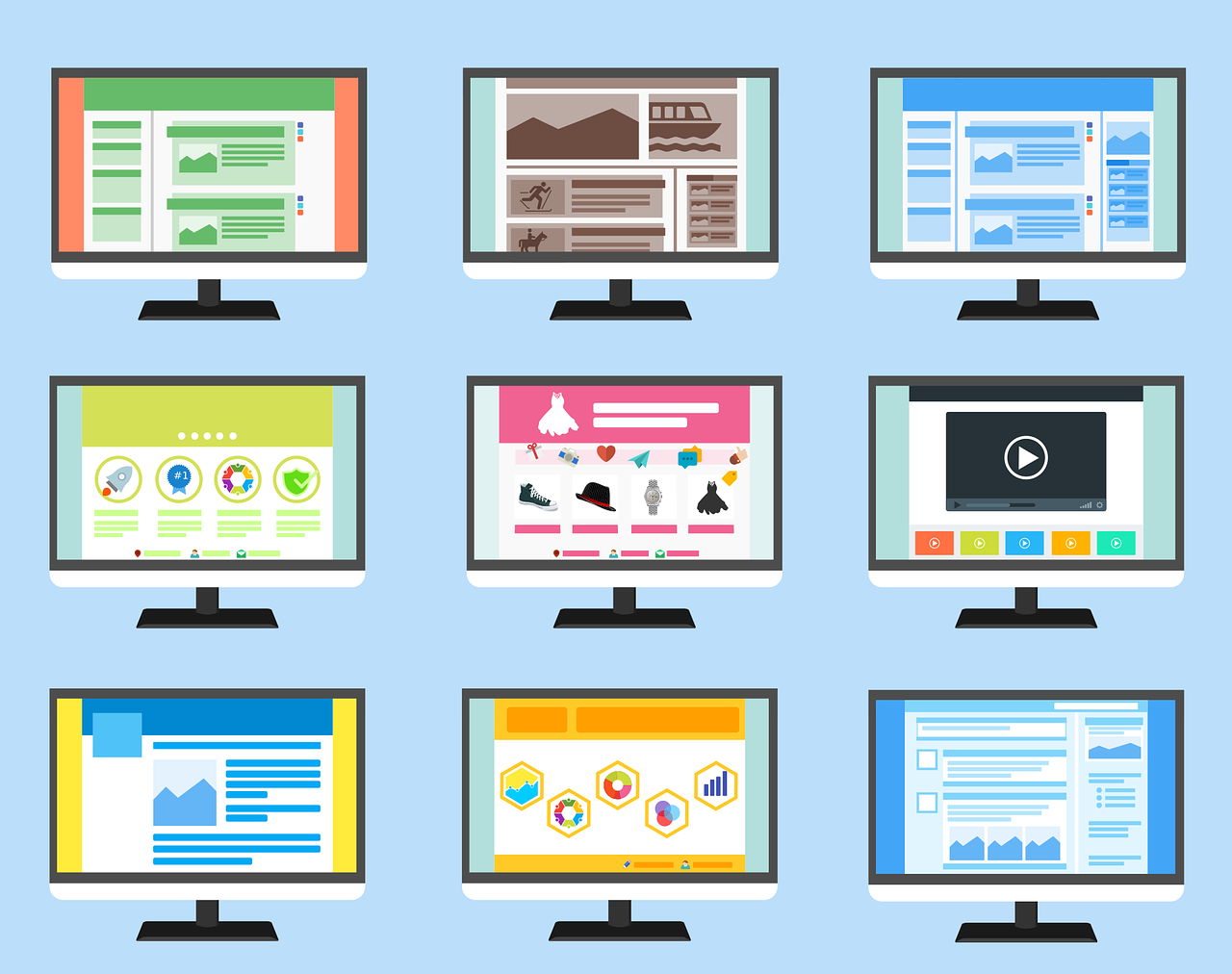 Several SaaS (software-as-a-service) platforms have emerged over the years, proving to be the best platforms for building online stores, including WordPress, Shopify, and BigCommerce. Because of its versatility, WordPress is recognized as a platform with various plugins and other features that will help you have the best experiences as an online store owner.
Why should you use a WordPress plugin for e-commerce stores?
WordPress has grown to become the web hosting platform for approximately 43% of all websites on the internet since its inception. Contents hosted on WordPress include blogs, events websites, portfolio websites, e-learning websites, and e-commerce websites, among others.
WordPress has many features that enable the effective operation of websites on this software, including a plugin architecture and theme systems. As a result, it is regarded as one of the best platforms for hosting e-commerce websites, with its mission statement of "democratizing publishing and eCommerce one website at a time."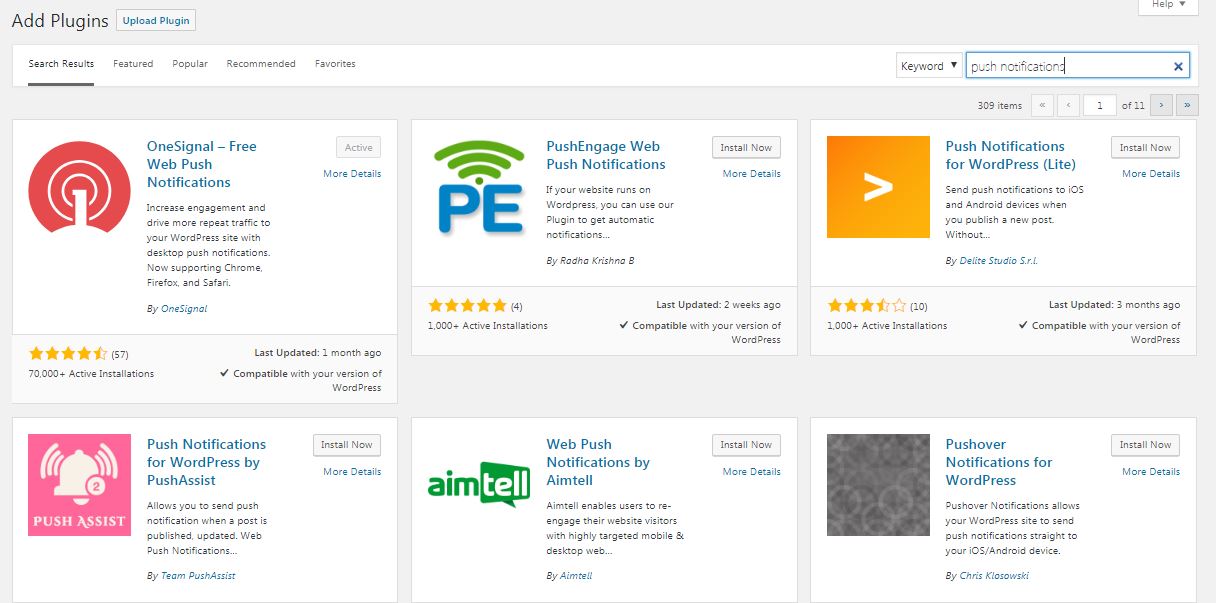 WordPress uses various plugins, which you can select for your website based on their content. To avoid confusion, it is critical to identify and use the right WordPress plugin for e-commerce to grow your business.
You should select a WordPress plugin for your e-commerce website based on the product, the features critical to the online store's smooth operation, and your target audience (this is to give a good user experience). As a result, we'll narrow down the best WordPress plugin for e-commerce stores, among other options in this article.
5 Top WordPress plugins for e-commerce stores
E-commerce websites necessitate a lot of resources, and you should select the best plugin for your store while weighing the necessary features and your budget. Of course, there are unpaid plugins, but the best experience comes from paid plugins. Let's look at five of the best WordPress plugins for e-commerce stores to grow exactly how you want them to.
1. Expertrec Smart Search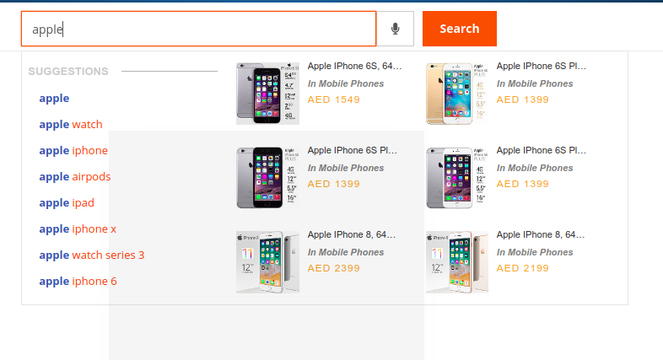 Expertrec smart search is an e-commerce search and filter plugin that offers a customizable search engine and a very fast search experience. It includes several features that improve the search experience on your e-commerce site. PDF search, personalized search, search analytics, image search, and free voice search are available. It is a paid plugin that does not require coding knowledge to function and is extremely responsive, working on all mobile phones and desktop computers. It is designed for WooCommerce and WordPress stores, but it is also available for other stores and websites. It supports approximately 30 languages and aids in natural language search. If you desire a user-friendly and worthwhile experience for yourself and your customers, this is one WordPress plugin for your e-commerce store.
2. WooCommerce
Automattic purchased WooCommerce in 2015, and it has since grown to become the most popular WordPress plugin for e-commerce stores and the most popular e-commerce platform in the world. It is well-known for quickly converting your WordPress blog into an online store without requiring you to pay for the download. It has a large collection of extensions and themes that make adding new features to your e-commerce website simple. It also includes payment and shipping features that can be added as extensions and supports physical and digital products like software, ebooks, etc. And physical products such as bags, clothing, and anything else that comes to mind. Although the core plugin is free and includes free features, WooCommerce extensions allow you to customize your site to your liking with as many add-ons and themes as you require. So wooCommerce extensions are not all free, but they are well worth it.
2. Easy Digital Downloads (EDD)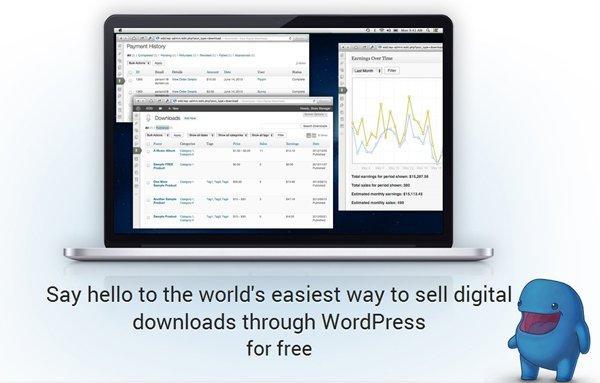 Easy Digital Downloads, unlike WooCommerce, is a plugin that focuses solely on selling and managing digital products. Its main plugin is free and includes some free features such as activity tracking, discount codes, and file access control. It also has a paid version, but you can always make the most of the free one. It works well with all WordPress themes and has built-in themes that can also be used. It has a simple interface and offers users free and paid support through videos, forums, and tutorials. It has a large developer community, so you won't get stuck trying to use it; there's always a way out. This is one WordPress plugin for your e-commerce stores if you sell digital products.
3. BigCommerce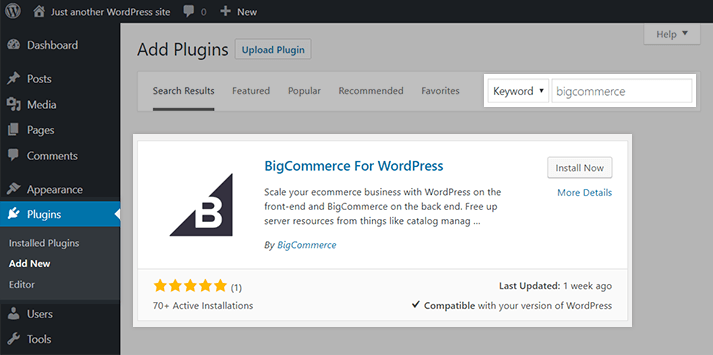 BigCommerce has had its e-commerce platform for some time, but it has recently entered the WordPress space and is quickly rising as a WordPress plugin for e-commerce stores. This plugin makes it extremely simple to integrate your products into WordPress. One of its benefits that you will appreciate is that it does not charge any additional fees for transactions made through its payment options. In addition, BigCommerce employs headless commerce by assuming technology infrastructure in both the front end and backend of your website, allowing you to focus solely on business growth. It also allows you to sell on channels other than WordPress and keep your e-commerce engine separate from other content hosted on WordPress.
5. OptinMonster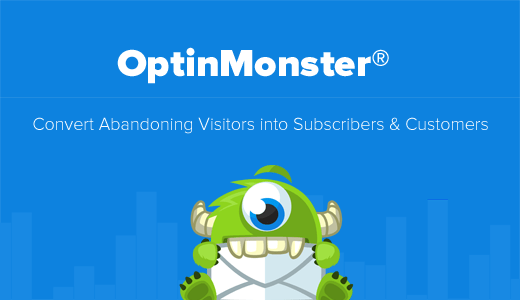 OptinMonster is a conversion optimization WordPress plugin for e-commerce stores. It generates pop-ups, floating bars, and various other customizable conversion campaigns to help your buyers and visitors take action quickly after logging into your website. It is simple to use and has a drag-and-drop builder, making it suitable for users with no coding or design skills. In addition, it employs browser cookies and customer support to generate conversions based on your e-commerce products and the products your customers choose. It has been shown to help businesses increase sales, page views, and a variety of other metrics.
Conclusion
These WordPress plugins for e-commerce stores have proven effective and efficient in their respective fields.
Are you looking for a search engine that is easy to use? Use Expertrec smart search.
Only sell digital products? The plugin is Easy Digital Downloads.
Do you want to sell your products through multiple channels? Consider BigCommerce.
If you've been using these plugins for the growth of your business, I'm sure you can attest to their effectiveness, so stick with it and keep an eye out for tremendous growth in your business. And if you haven't, you're in the right place to learn about the benefits of these WordPress plugins, and you should act quickly to share them with your loved ones.