Read UC browser voice search app for more information.
UC browser voice search app
You can use voice search in UC browser with the help of a chrome extension which can be downloaded from here https://chrome.google.com/webstore/detail/voice-search/dedphjedjalglppdfpmmibdbbkmifnbb.
With this extension, you can perform voice search in various languages!
Voice Search uses the power of speech recognition to search the web! Instead of typing use voice input to quickly and easily search for the things you care about.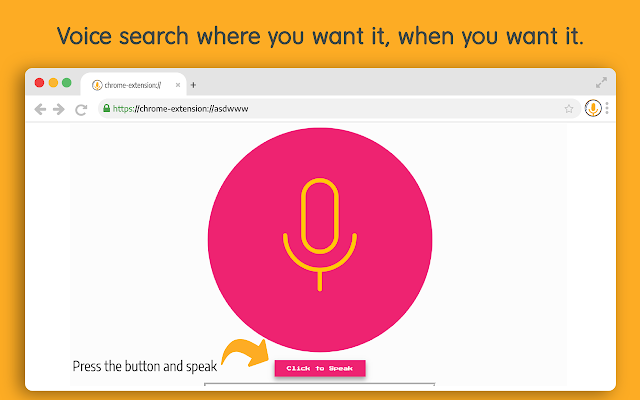 Voice Search has search engines such as Google, Bing, Yahoo, and more.
If your desired search engine is not set as default in the options, you can easily add a custom search engine.
These Settings can be Accessed by Right Clicking the Extension Icon and Clicking "Options".
Once added to chrome, you can activate that voice search feature by either clicking on the extensions Icon or via the voice Search Hotkey; the default hotkey is "Ctrl+Shift+X".
If your hotkey is not working you will need to set your hotkey manually.
The extension is absolutely free, safe, quick and easy to add to your Chrome browser.
"