E-commerce has gradually become a critical component of business strategy and a powerful stimulus for economic development in the expanding global economy.
Increased competition, cost cuts, and changes in seller pricing strategies could all add to lower inflation as eCommerce continues to grow.
Very many companies can profit from having an online store to sell their products and services, from startups to small and medium-sized companies to giant corporations. Simultaneously, the rapid adoption of new technology in the retail sector has led consumers of different age groups to look forward to a convenient and connected experience that fits smoothly into their daily life.
Best platforms to build your e-commerce site:
Shopping on the internet is exploding. Part of this is due to the ongoing pandemic, but it is also due to a long-term tendency. Almost 80% of the population of the United States shops online, and more than half prefer to purchase online rather than in person. It will be a trillion-dollar industry by the end of 2022.
This is terrific news for sellers because, with the correct tools, any small business can easily begin selling online and participate in the gold rush. You can list your products, accept payments, and handle delivery all from the convenience of your home office with a good eCommerce website builder.
The six most effective eCommerce platforms:
'Shopify' –  This e-commerce platform is a great way to get up to speed quickly.
'Square' – Square is the best platform for in-person and online sales for your online market. 
'Ecwid' – It is the best platform for initially starting out with a free plan and then scaling up down the line. 
'BigCommerce' – This platform is exclusively designed for those that sell in bulk or big quantities. 
'WooCommerce' – WooCommerce is a plugin that helps you add a shopping cart to an existing WordPress site.
'Wix' – It is a platform that helps you create a fully functional website for your online business. 
Top e-commerce sites from around the world:
In India, e-commerce has become a way of life. Thanks to a spike in internet use and some heavy-handed advertising by e-commerce bigwigs, it has become widespread, once used only by the tech-savvy to buy products not available in the local mall.
Amazon: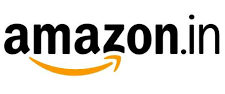 Amazon.com is an online retailer, e-book reader manufacturer, and Web services provider that has become synonymous with electronic commerce. Amazon.com is a massive Internet-based company that offers a wide range of products, either directly or as a middleman between other businesses and Amazon's millions of customers.
Alibaba: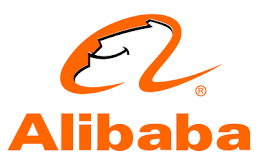 Alibaba is the largest online commerce corporation in China. Taobao, Tmall, and Alibaba.com are the three primary sites, with hundreds of millions of users and millions of merchants and enterprises. Alibaba is the largest e-commerce corporation in the world. In the world's fastest-growing e-commerce market, Alibaba is the most popular online shopping destination. Last year, transactions on its web platforms exceeded $248 billion, surpassing eBay and Amazon.com combined.
eBay: 

eBay, which was formerly mentioned in the same sentence as Amazon, has gradually crept up the ranks around the world, including in India. Ebay's domestic issues have hampered its performance in India, but The company has managed to hold on to the first place putting you ahead of Jabong.
Shopclues: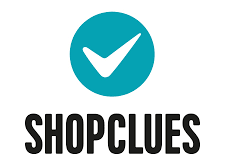 Shopclues, India's newest unicorn, patiently climbed to the top by focusing on daily home requirements, while Flipkart and Amazon focused on selling mobile phones and other technology. Shop clues, a profit-driven company, is projected to break even with its IPO in 2017. That's before Flipkart considered going public.
Craigslist:

Craigslist, previously Craig's List, is a private organization that 
classified ads, community information services, and community forums over the Internet. The majority of these listings are limited to specific areas, with over 500 cities across 50 nations.
Etsy: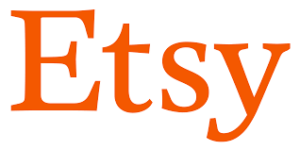 Etsy is a website where independent craftsmen, artists, and collectors may sell vintage, handcrafted, or custom-made jewelry, apparel, home décor, art, toys, and other items. Etsy accepts a range of payment methods, including credit and debit cards, Etsy gift cards, Apple or Google Pay. Etsy competes with companies such as Shopify, Big Cartel, and Amazon Handmade, but it has carved out a niche for itself thanks to a seller pool that is over 80% female.
Target: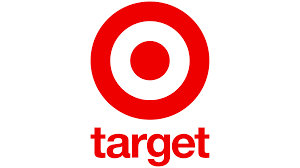 Target is a discount retail firm based in Minneapolis, Minnesota, founded in 1902. Target has 1,834 sites in the United States, including 394 conventional full-line stores. Target's website sells a wide range of products, including books, music, gadgets, and clothing. Target's extensive retail network, combined with its online activities, offers shoppers a diverse choice of products at affordable rates while preserving convenience.
Walmart: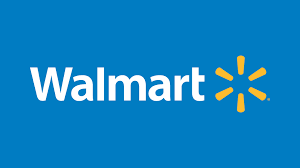 Walmart.com is Walmart's official website, founded in 1994.
Books, music, gadgets, and fashion are some of the items for sale on the website. Walmart.com also offers cloud computing and online streaming, among other things.
Walmart.com is one of the top ten eCommerce websites in the US. The Walmart website is in several countries and has over 10 lakh, active users.
Walmart is a retail MNC headquartered in the United States that owns and manages a chain of hypermarkets, discount department stores, and grocery stores. 
JD.com:

JD.com is a Chinese online store that sells various things such as books, jewelry, electronics, apparel, food, and more. The organization is based in Beijing and is one of China's top 10 eCommerce websites and the surrounding countries. JD.com is an online shopping platform that sells various items such as books, jewelry, electronics, apparel, food, and much more. The company has over a million active users and is engaged in several countries.
Here is how you can make a fantastic e-commerce website:
Whatever type of e-commerce site you want to construct, the first thing you'll need is an e-commerce platform to guide you through the process.
There are three primary types of e-commerce platforms on the market: Open-source, SaaS, and Commerce.
Each comes with some tools for setting up an online store, including a page builder, a checkout page, payment gateway connections, and more. The levels of variation between those e-commerce platforms are Customization, Performance, a set of built-in features, and flexibility.
SaaS solutions provide an e-commerce shop design experience right out of the box. A drag-and-drop visual editor can quickly construct a platform for business at the price of limited customization and the inability to add specific features.
Unlike other e-commerce platforms, headless commerce separates the frontend and backend, allowing you to switch venues easily. On the other hand, a more intricate process necessitates the use of other systems.
Whatever store builder you choose to use to get started, make sure it offers the following features: – Mobile responsiveness, Customization opportunities, User-friendly site navigation, a compelling user experience.
Frequently Asked Questions:
Q1. What are the most popular e-commerce sites?
A1. The present scenario marks an e-commerce era. With the growing scalability of e-commerce services, there are very many companies that have come up as e-commerce platforms, out of which some of the prominent ones are – Amazon, eBay, Craigslist, Walmart, Target, Etsy, Best Buy, Macy's, Wish, Home depot.
Q2. Which e-commerce platform is the fastest growing and most popular?
A2. BigCommerce is the greatest e-commerce platform overall. It's perfect for larger retail firms because of its robust product search engine. It's also an excellent option for persons who wish to open an e-commerce store or who have a store but want to expand their business to include online orders.