Recently, there has been a shift in consumers' buying behavior. Customers prefer a business with an online presence, whether they're buying groceries, picking out clothes, filling loan applications, or paying bills. This is where your website comes in. It acts as a digital headquarters for your business where customers and prospects can visit, explore products and services, and make purchases.
If you are thinking about opening an online shop or creating your business's website to start a passive income stream, you'll have to learn how to build an ecommerce website step-by-step. In this post, you will look at 10 factors that you must focus on when building a successful ecommerce website in 2022.

9 Factors to Build an Ecommerce Website Step-by-Step
Here are nine elements that you will have to ace to build your ecommerce website from scratch.
#1 – Know Your Product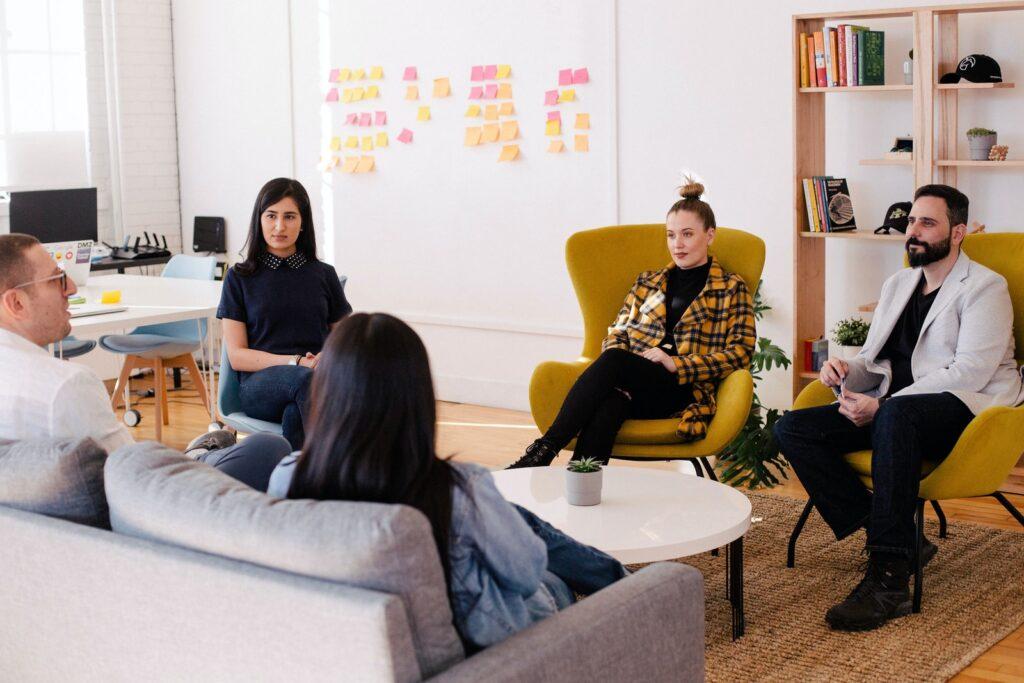 If you're running a startup or are considering opening an online store, you must first research the product you'd like to sell. Knowing your product will help you determine other factors. You'll learn who benefits the most from using your product and, thus, your ideal customers.
Knowing your target audience will help you narrow down where you can find them. Research on the benefits of the product you like to sell, as this will help highlight your product in a digital marketing campaign.
Ideally, you should sell a product that you can buy at a wholesale rate and sell it for profit. If you want help selecting the type of product you must sell, you can try various e-commerce platforms such as Amazon's New and Trending Finds, Alibaba's New Products, and eBay's Trending Products.
#2 – Set a Reasonable Price 
The price you set will play a critical role in the success of your ecommerce business. Setting a price that's too high will drive visitors away, whereas a lower price means selling at a loss. Take everything into consideration and determine the optimal price that other competitors offer in the market.
#3 – Do Not Forget Packaging and Shipping Costs
It would be best to consider the packaging and shipment prices unless you separately charge customers for it. Forrester Reports that 44% of the online customers leave the transaction incomplete and abandon items in the cart due to higher shopping costs.
Avoid the classic mistake of offering an optimum price with free shipping, only to realize later that you have to pay for it from your pocket. However, you can offer free shipping while increasing your product price to make it look like a bargain for your customers.
#4 – Choose a Brand and Domain Name

If you are a startup, you have to think of a unique brand name for your business. Using the same brand name as your domain name will be an ideal option. Or, you can even use a variation of your brand name. However, if you already have a brand and have built a website, it is time to register your domain name.
If you create an online store on Amazon, eBay, or Facebook, simply use your brand name as the store name, and you are golden!
#5– Choose the Right Ecommerce Platform or Build a Website
You can create your website or an online store on Amazon, eBay, Etsy, Ali Express, Alibaba, Facebook, Instagram, etc.
You can also opt to build a website. The best part is that you do not need to hire a web developer to create your website. Several platforms now provide a user-friendly interface to build an ecommerce website step-by-step. These are
Don't worry; you don't need any prior knowledge in website design to create your own business store through the above-mentioned services. All you need is the right content to go on your website's sections, such as
Homepage
About us
Product descriptions
Contact information.
You will also have to optimize your website or online store for SEO ranking. This will help users find your products and services on Google. You can use various analytical tools such as Google Analytics to check your store's or website's performance. However, this can be a little bit more technical, so hiring a digital marketing agency or freelancer will be a wise thing to do.
#6-Integrate On-site Search Bar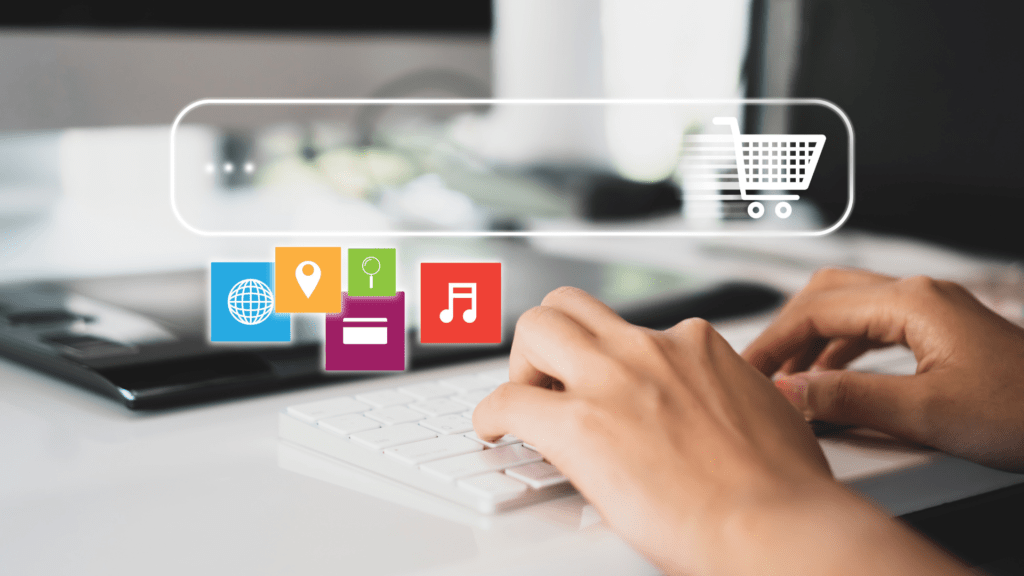 An on-site search bar is a powerful addition to your e-commerce website. This search bar allows highly potential visitors/shoppers find their desired item quickly. This search bar also helps collect valuable information about your customers' behavior and needs.
All this data will help you optimize your product page, promotional offers, and even make a forecast for upcoming seasons.
#7 – Set Up Your Payment
So, you have now registered a website or created a full-fledged online store. The next step is to set the payment options you want to offer. The more payment options you provide, the better your conversion ratio will be.
Some of the most common online payment methods will allow your customers to pay by credit cards, debit cards, online bank transfers, and PayPal. Most importantly, you must ensure to use a secure payment gateway to ensure your customers that their payment and personal information is secure while shopping with you.
#8 – Securing Your Ecommerce Website
Opening an online store on portals such as Amazon, Etsy or eBay allows you to leverage their security protocols to prevent cyber-attacks. However, you must apply SSL encryption and install an SSL certificate to secure your business website. Furthermore, make sure to create a backup in case something goes wrong.
#9 – Time to Publish Your Ecommerce Website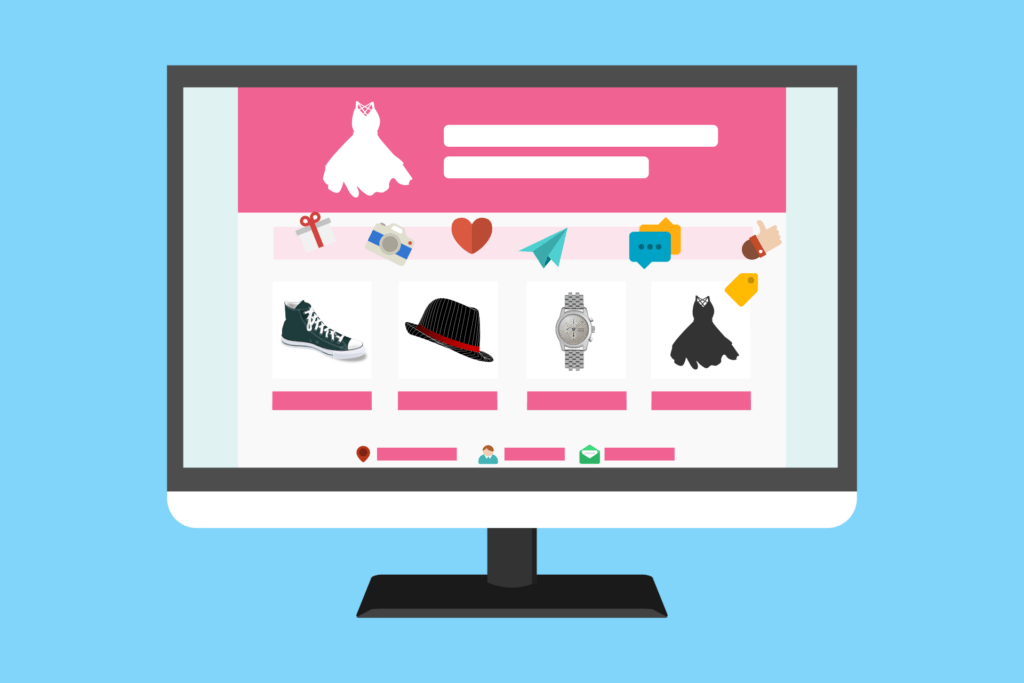 Once you have taken care of the above-mentioned processes to build an ecommerce website step-by-step, it is time to publish and make it go live. However, you must see its preview and make sure all the content, products, and images are as you want them to appear.
There should be no spelling mistakes, and every link and payment option must work seamlessly. Once satisfied, you can click on publish, and voila! Your website is now live, and you are ready to sell!
Conclusion
You can build an ecommerce website step-by-step using various online tools and portals we have mentioned in this post. However, ensure that the quality of content, images, graphics, etc., will make or break your online business and its performance.
Your website will represent your brand and determine how your target audience perceives your business. Therefore, you can always collaborate with a digital marketing and web design company to develop a website that has the best content, SEO ranking, high-quality images, and payment options to make your online business a success.