Search and navigation is the most important in online shopping. When a user searches for a given it is important that relevant products are shown to the user within a short period of time. To do this, the managers in the online shopping company should be given a powerful tool to manage the different aspects of the search engine. This is what Endeca search does. It provides e-commerce site owners tools to help manage the search experience on their website.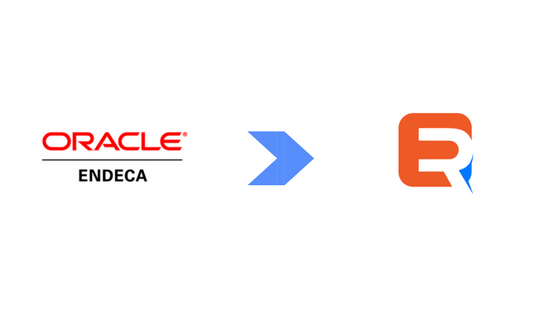 What is Oracle Endeca?
If you are interested in implementing a site or enterprise search capability to work with diverse data sources that include unstructured data (such as free form text on a web page) and structured data (such as product catalogs), then you should really consider Endeca as a serious search engine.
In particular, Endeca really made their mark in "faceted search" when they launched the browse experience for Barnes & Noble's website back in 2002. 
Oracle Endeca Commerce is an eCommerce search engine that is renowned to provide a personalized search experience and is a pioneer of the faceted search feature that helps users to find the exact product they are looking for. On-Site Search for any eCommerce application is very vital as it is found that 60% of the users leave the site after a poor search experience.
Websites that used Endeca's technology, by contrast, presented a list of dimensions and attributes down one
side, and the user could make any selection from them to narrow down their search. All of this happened lightning-fast, and with a back-end that was very easy for the customer to maintain.
Oracle Endeca Commerce

search features

 
MDEX Engine – High performing stateless search engine. The official Endeca documentation describes the power of stateless design as "The stateless design of the MDEX Engine facilitates the addition of MDEX Engine servers for load balancing and redundancy. Because the MDEX Engine is stateless, any replica of an MDEX Engine on one server can reply to queries independently of a replica on other MDEX Engine servers."
Data modeling or the logical organization of data is made simple. It's designed as "load and go", with little up-front data modeling and a design optimized for agile data discovery across disparate and uneven data sources.
Scalable multi-site architecture that leverages content and data from any source and not limited to 

the 

product catalog.

The Endeca Search engine has 

Integrated SEO, search, and guided navigation capabilities that make it easy for customers to find the site and what they are looking for on the site.
Excellent Linguistic analysis – Uses analytic tools such as Latin-1, Rosette Based Linguistics and Oracle Language Technology (OLT) together providing best in class stemming, decompounding, and word tokenization.
Internationalization – eCommerce is global and Oracle Endeca Commerce supports 36 languages in its latest version (11.2).
Ability to deliver content based promotion, by triggering rules against the content presented. Content can be anything from products to third-party documents based on what is present in the search index.
With Endeca User segments, personalized search experiences that are tailored specifically to an individual's interests based on recent actions, the behavioral profile can be implemented.
Endeca Alternative
Oracle has lost its way. It has fallen behind the technology curve and failed to provide a compelling roadmap to address the new demands of digital retail. Endeca was originally an innovative, open platform built by some of the brightest engineers in the industry, but over the years Oracle has turned Endeca into a massive, rigid "black box" that's limited in functionality, painfully hard to change, slow to deploy, expensive to maintain, and darn near impossible to innovate with.
If you are looking for an alternative to Endeca, you can have a look at Expertrec's Endeca alternative.