Read this blog on Ajax product filter Wordpress for more information.
A powerful Wordpress plugin: Wordpress product filter widget, Wordpress Ajax Product Filter lets you apply the filters you need to display the correct Wordpress variations of the products you are looking for.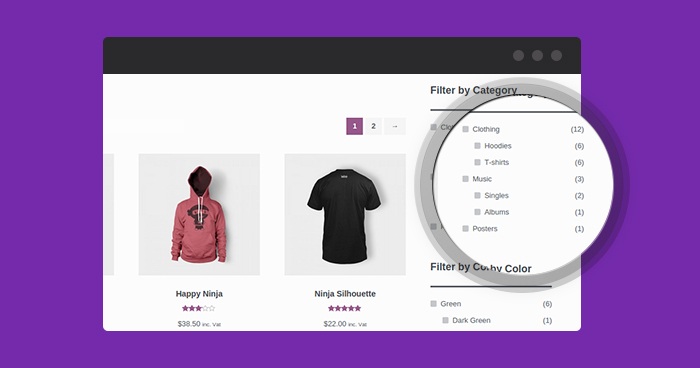 Choose among color, label, list, and dropdown, and your Wordpress filtering search will display those specific products that suit perfectly your needs. An extremely helpful WooCommerce plugin to help customers find what they really want. All this can be done in a quick and very intuitive way that will certainly help your Wordpress site improve in quality and usability.
How to add the Ajax Product Filter Wordpress plugin from ExpertRec
Enter your website URL and initiate a crawl.
Wait till all site pages of your website have been crawled.
Download and install the WP fastest site search widget from

 

here.

Go to https://cse.expertrec.com/csedashboard/home/Status and copy your site ID.

Click on the site search icon in your WordPress admin panel.  Copy-paste your API key from inside your WordPress admin panel 

This widget adds a better performing search form to your website.
Subscribe to a

 

paid plan

 

(9 USD per month).
That's it, you have added a search form to your Woocommerce site.