How to build your own WordPress search results. The default WordPress search results page is not that great and doesn't offer much scope for customization. In this article, we will see how to create your own WordPress search results page and customize it.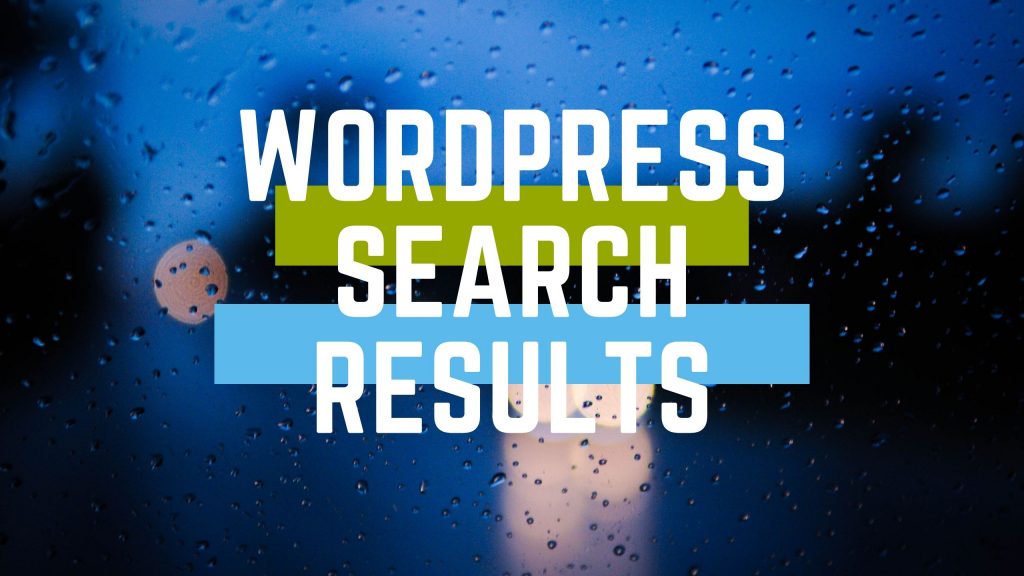 Create your WordPress search results page using expertrec
Enter your WordPress site URL.
Enter your WordPress sitemap URL.
Choose your nearest data center.
Initiate a website crawl.
Once the crawl completes, add code to your searchform.php file.
You can also use the following plugin to create your WordPress search results page.
Customizing your wordpress search results page
In your control panel, visit https://cse.expertrec.com/csedashboard/looknfeel/basic/results to customize your search results page. 
Under Color Settings, you can edit the

Search title color.
Search Text color.
URL text color.
Search text highlight color.

Under Size settings, you can customize the

Search Title font.
Snippet text size.
URL font size.

Under miscellaneous settings, you can

Choose to show or hide the search URL.
Show or hide the search snippet.
Show or hide image with results.
Specify the search results' size.
Choose what text to show when no search results are found.
Click on advanced for editing advanced search results page features.