WordPress has its own search bar under the widget option. And, numerous plugins help add a search bar in WordPress, or you can also develop it on your own. Here, we present you a step by step guide on how to create a search bar in WordPress in the header.

Widget Panel
Open the Admin Dashboard.

Take the next navigation to Appearance, then click on the Widgets option. You will locate the widget Search at available widgets.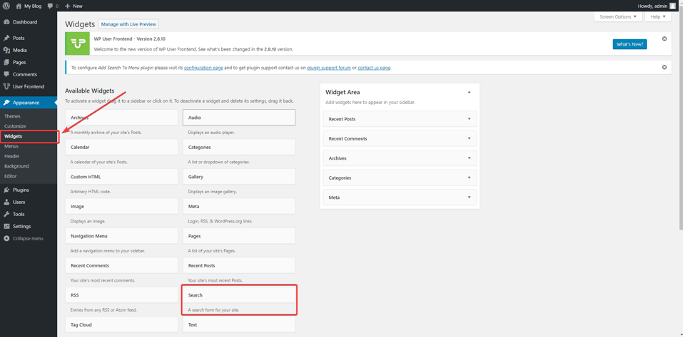 Click on the 'Search' and then again click the Add Widget button. It is possible to drag the Widget space. Moreover, you can also add Search Title.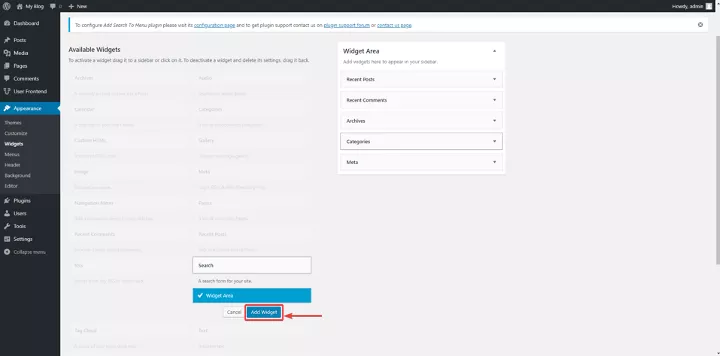 It's time to open your site and you will see the search button on the sidebar.
 You can also Manually Add A Search Box, this feature is available for advanced users. It requires technical knowledge, which offers complete customization along with the styling.
Making long stories short, we can say that WordPress is very easy to customize because it is highly user-friendly.
We hope the basic step will help you create a proper customized search bar.
An Easier Way to do add a WordPress search bar is by using WP fastest site search plugin by Expertrec
Install WP fastest site search plugin from WordPress plugin store.
Enter your WordPress website URL and click on next->
The crawl will start in the background.
Login to your WordPress admin panel.
In your left panel you must be able to see expertrec's WordPress plugin, click on that.
Get your site ID (or) API key from your expertrec control panel ( here ).
Copy paste your site id in your WordPress control panel and click on save changes.
Make sure you have upgraded to a paid plan before 15 days of free trial. (Price begins at 9 USD per month)
That's it! Your brand new WordPress search is up and running!
Add great search to your wordpress site at 9 USD per month
 For more on using search in WordPress check the video