Read this blog on Woocommerce product search bar for more information.
By default, WooCommerce provides a very simple search solution, without a live product search or even SKU search. Ajax Search for WooCommerce provides advanced search with live suggestions.
Who doesn't love instant, as-you-type suggestions? In 2020, customers simply expect smart product search. Baymard Institute's latest UX research reveals that search autocomplete, auto-suggest, or instant search feature is now offered at 96% of major e-commerce sites. It's a must-have feature for every online business that can't afford to lose customers. Why? AJAX search helps users save time and makes shopping easier. As a result, it really boosts sales.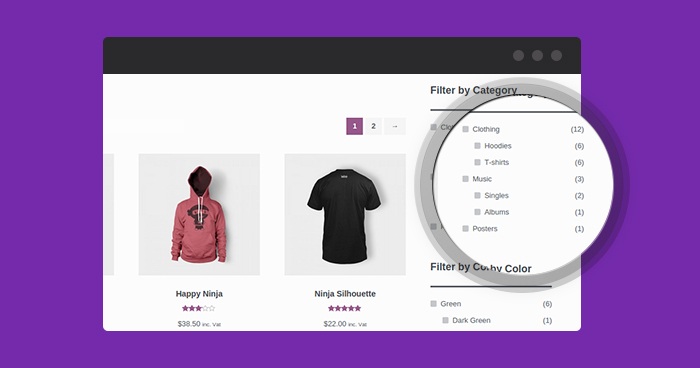 Having a proper searching mechanism is very critical for any WooCommerce shop. Because, when your users search for a particular product, page, or post, the results should be accurate and instantaneous.
How to use ExpertRec's Woocommerce Product Search Bar Plugin
Enter your website URL and initiate a crawl.
Wait till all your site pages of your website have been crawled.
Download and install the WP fastest site search widget from

 

here.

Go to https://cse.expertrec.com/csedashboard/home/Status and copy your site ID.

Click on the site search icon in your WordPress admin panel.  Copy-paste your API key from inside your WordPress admin panel 

This widget adds a better performing search form to your website.
Subscribe to a

 

paid plan

 

(9 USD per month).
That's it, you have added a search form to your Woocommerce site.