Read this blog on Woocommerce live search Ajax for more information.
AJAX (Asynchronous Javascript and XML) is a way of getting a web page to communicate with a server, updating its content without reloading the page. In WooCommerce AJAX enables us to add products directly to the shopping cart, customize products on the fly, filter product lists, and much more.
In this tutorial, we're going to build a product "live search" plugin, with a product category filter and keyword input. All, of course, powered by AJAX. Our plugin will give us a custom widget that can then be placed anywhere in the WooCommerce store.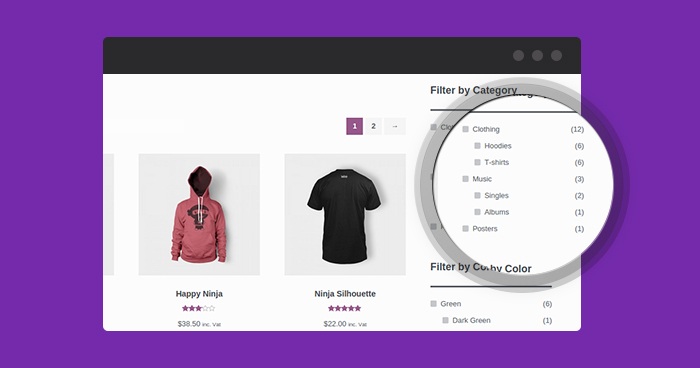 By default, WooCommerce provides a very simple search solution, without a live product search or even SKU search. Ajax Search for WooCommerce provides advanced search with live suggestions.
Who doesn't love instant, as-you-type suggestions? In 2020, customers simply expect smart product search. Baymard Institute's latest UX research reveals that search autocomplete, auto-suggest, or instant search feature is now offered at 96% of major e-commerce sites. It's a must-have feature for every online business that can't afford to lose customers. Why? AJAX search helps users save time and makes shopping easier. As a result, it really boosts sales.
How to add the Woocommerce live search Ajax plugin from ExpertRec
Enter your website URL and initiate a crawl.
Wait till all site pages of your website have been crawled.
Download and install the WP fastest site search widget from

 

here.

Go to https://cse.expertrec.com/csedashboard/home/Status and copy your site ID.

Click on the site search icon in your WordPress admin panel.  Copy-paste your API key from inside your WordPress admin panel 

This widget adds a better performing search form to your website.
Subscribe to a

 

paid plan

 

(9 USD per month).
That's it, you have added a search form to your Woocommerce site.