What is Video Search Engine Reverse or Reverse Video Search?
When you want to know how an animal looks, or a particular fish looks, we use Google image search and type in the keyword "salmon fish", Perhaps this is one simple use case of image search. Let's say you have an image or video and you want to know what it is? You want to know more information about the image. Here comes Reverse Image Search or Reverse Video Search to help you. Search engines compare the given image with billions of images/videos that it has in its data set.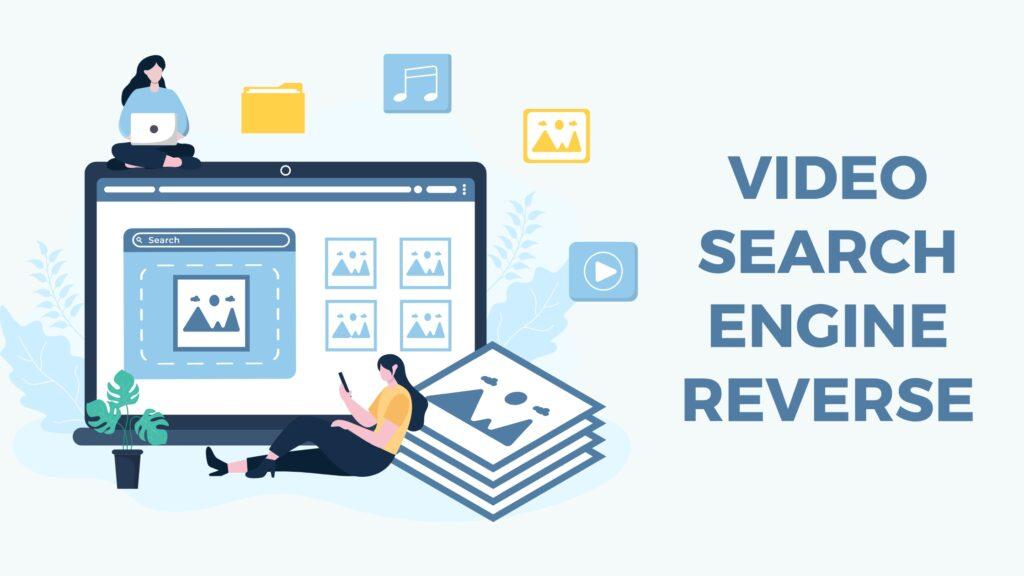 Uses of Reverse Video Search
To find Plagiarism ( copy-pasted / illegitimate uses) of your Video
Content creators can upload video and do video reverse searches to find copy-pasted versions of their video and find all the website that uses their copyright-protected videos.
To find additional information / related information about the video
Perform an image or video search of a chair you can get more variety of chairs, It could be similar varieties or distinct varieties. You could even get a sketch/specification of the chair making.
To find full video footage or a full video version
You can upload a short video clip and make a search to find the complete full video. This helps in finding the complete / better quality footage of a particular video clip.
What are the available Reverse Video Search services?
Berify uses its powerful image processing algorithms to find the matching image that is close to 100% and runs the search again with images and metadata of images from popular search engines like Google, Bing, Yandex, Baidu. Once it gets all the search results, it presents in a standard presentation format.
Shutterstock collection of 1 Billion images and videos.is a good place to make an image or video search. Pull up the Shutterstock website on your browser and upload an image to start the search. Immediately the tool performs special image processing/matching algorithms and produces results. Shutterstock also performs searches on Vector images, and illustrations as well.
TinEye provides search on image search. TinEye employs pattern recognition, machine learning tech to find similar images based on its search with billions of images. TinEye provides browser extensions,  using which you can perform reverse image search with one easy right-click. TinEye also provides notifications when one of your images appears on the internet. Quite useful.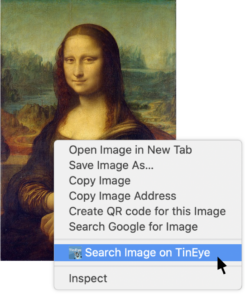 Video reverse search engine Videntifier is famous for searching for duplication of videos and images. It helps in identifying if the visual content is stolen or self-made. This type of search engine uses different algorithms to search for videos and images into their database by matching them frame by frame. You can also trace back the original video by inputting a heavily edited video.
Basically, these search engines prepare a huge collection of videos and images which can be used to compare the data given by the users. For instance, Videntifier has around a billion images and 100,000 hours of video content to be searched. Once the user inputs the content to be searched, the website algorithms try to match each and every frame of the video by the user with the ones present in their database using some key characteristics and attributes. These attributes can be anything from a scene, to a small fragment of the frame. Once the frame is matched, results are shown to the users.
Watch the video to know more about Videntifier
For more in-depth technical info
Here are the keywords you can search for more in-depth technical information about Video Reverse Search
Have you ever wondered what could be the features of a deep learning search engine they are as follows: –
Real-time learning algorithm

Interactive display for quick analysis

Full HD video and audio for rapid presentation

Easy-to-use navigation

Automatic text highlighting
However, building a simple PHP search feature for a website is something much more easily created. For this, you may head on to Simple search snippet in PHP, HTML, JS, and AJAX free download.  
If you are looking for a Search Engine for your website, then ExpertRec is quite an elegant affordable option, which you can try absolutely free for 14 days.