Magneto undisputedly is among the best e-commerce management systems in the market today. Its powerful customization capability and diverse features made it the number choice for big merchant companies like Procter & Gamble, Land Rover, Liverpool FC online Store, and Olympus. Magneto is an open-source platform. This means that extensions can be integrated from different content management sites. To achieve a fully optimized, successful e-commerce site, online merchants and store owners must choose the right extensions for their businesses. Now we have more than 3000 Magneto extensions in the market. From that figure, how do you source the best Magento extension for your sales? No worries, this article is here to solve that problem. Let's start by exploring the term extensions.
What are extensions?
Extensions are plugins and add-on software developed to improve user experience and functionality. The modules facilitate different merchant and consumer functionalities based on specialized business categories. Extensions can be likened to mercenaries or outsourced staff hired to perform specific duties for a business corporation. So this article is talking about the best mercenaries for boosting your sales on the Magneto platform.
Why Magneto Extensions?
Magneto is a very flexible and versatile e-commerce platform. Magento extensions allow you as a merchant or online store owner to add and customize elements for different specialized business purposes. These elements and add-ons are beneficial both to your business and your customers.
Magento extensions improve the overall structure of your day-to-day online business activities while optimizing your site uniquely.
They also help you achieve a particular functionality on your Magento platform. Seeing that magneto extensions run in thousands in the market, we have carefully selected the top five best Magento extensions for you. These extensions have been designed to target noticeable sales growth over a short period.
Top 5 Magento Extension That Will Certainly Boost Your Sales.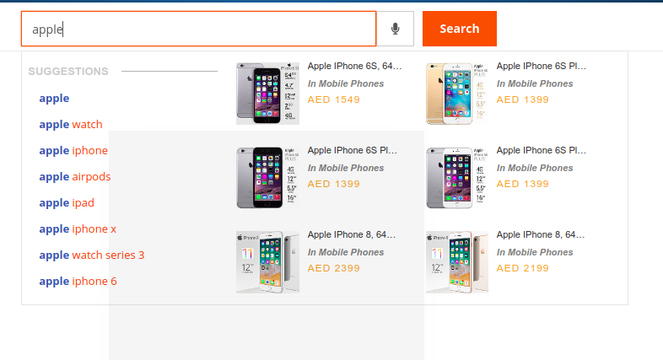 Expertrec smart search is number one on our best Magento extension list. Expert smart search is a free Magento extension that provides instant smart search for your business. It optimizes search results for each keystroke with auto-complete options and is also super-fast. This is one of my best Magento extensions because nothing boosts sales like users finding not just what they are looking for on your site but different varieties of the same option. Another wonder associated with Expertrec is that it shows the product images accompanied by the search results. It also has an auto spell correct option that makes product search easy for users on your site. You see why it is number one on my best Magento extension list!
Key Features
Instant Smart Search
Images of products in search
Specific search and filtering
Search statistics
Real-time product sync with the search engine.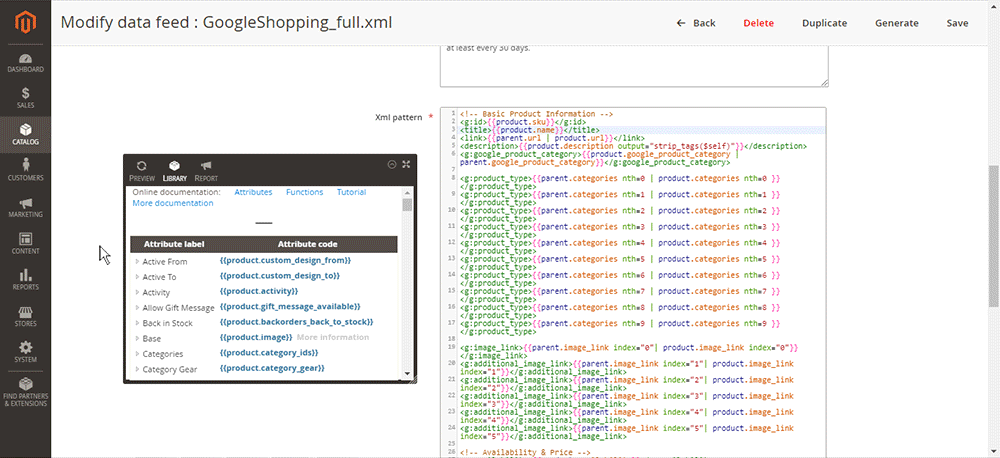 Second on our best Magento extension list is Wyomind simple Google shopping. We all can attest to the awesomeness of Google search. Google search has been the number one search engine for online shopping and browsing. Wyomind Google shopping is a free Magento extension that allows your customers to find and compare your products and other products online. After opening your free merchant account, you upload all your products to Google shopping. This will attract high visibility for your products which translates to potential buyers. This is a very good extension for product marketing and boosting sales which is why it is among the best Magento extensions in the market today.
Key Features
Enhanced product and data feeds
Google product category sync
Complete magneto catalog data feed integration with XML
Product management
Integration with Google ads and Google shopping campaign.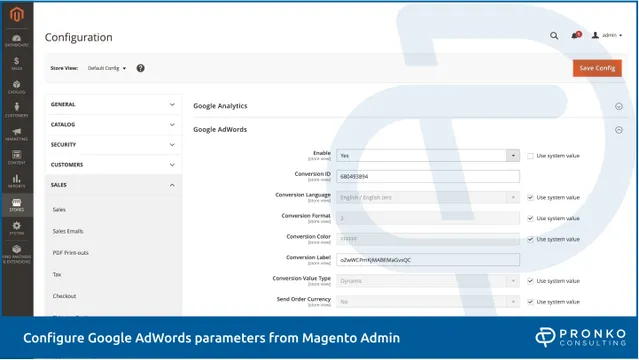 Google Ads is another powerful extension on our best Magento extension list. It helps you reach customers who have visited or bought from your site. This AI extension allows them to continue seeing your ads even when they are not on your site. With this remarketing extension, you can re-advertise your products to users already familiar with your service. It is like refreshing their memories with new products while leveraging their previous experience with you. So if you want to bring back old customers or push customer retention, this remarketing extension is the best Magento extension for you.
Key Features.
Multi-store and web page tracking
Product page and CMS AI tracking
Remarketing campaign options
Shopping cart page tracking
Target audience selection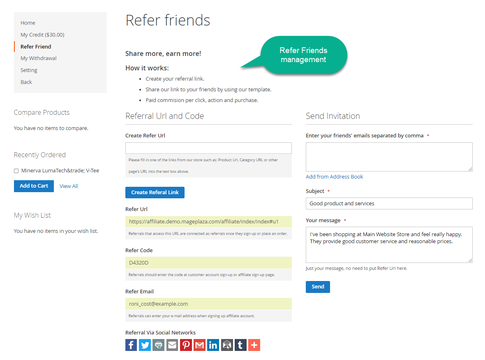 The Mageplaza affiliate extension made it to our best Magento extension list. It is the go-to software for increasing web traffic, effective marketing, boosting sales, and better SEO rankings. It has different affiliate programs that assist in multi-level marketing through referral links. These links are sent to target group customers, and after a purchase has been made, It will automatically pay affiliates. Affiliate marketing is the honey pot for sales globally. Get this extension to experience a major sales boost in your business today.
Key Features
Effective affiliate marketing
Improved SEO rankings
Web traffic increased.
Detailed Affiliate marketing analysis.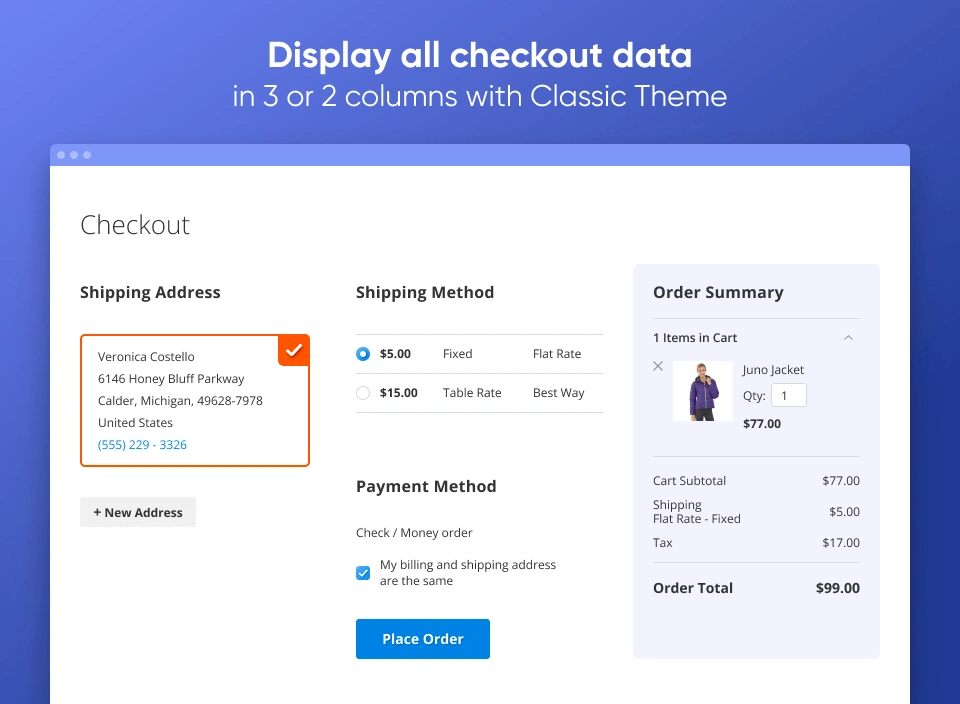 This is the last power extension tool on our best Magento extension list. After optimizing your site with any of the extensions mentioned above, you need further to seal the deal with the one-step checkout extension module. So many platforms are optimizing their shopping cart options with a one-click checkout button. No extra steps, no further requirements. What better way to give your customers a truly seamless shopping experience? It truly doesn't get better than this.
Key Features
One-step checkout
Add and remove items in the cart
Discount and gift card options
Checkout behavior analysis and abandoned cart tracking.
So these are the top 5 best Magento extensions in the market hand-picked for you. They do not only boost sales in your online store, but they also make your back-end work easier. Expertrec optimizes your search engine for a more efficient product search. Wyomind integrates Google shopping for an increase in product marketing. Google ads remarket your products to previous customers and visitors for customer retention. Mageplaza affiliate marketing boosts overall sales. At the same time, the one-step checkout optimizes your shopping cart. These powerful extensions combined will produce visible sales growth for your online business.