Shopify Search Plugin can assist the customer in improving the usability of your online eCommerce store, they can enhance your conversion rate, decrease empty baskets, or simply provide a better customer experience.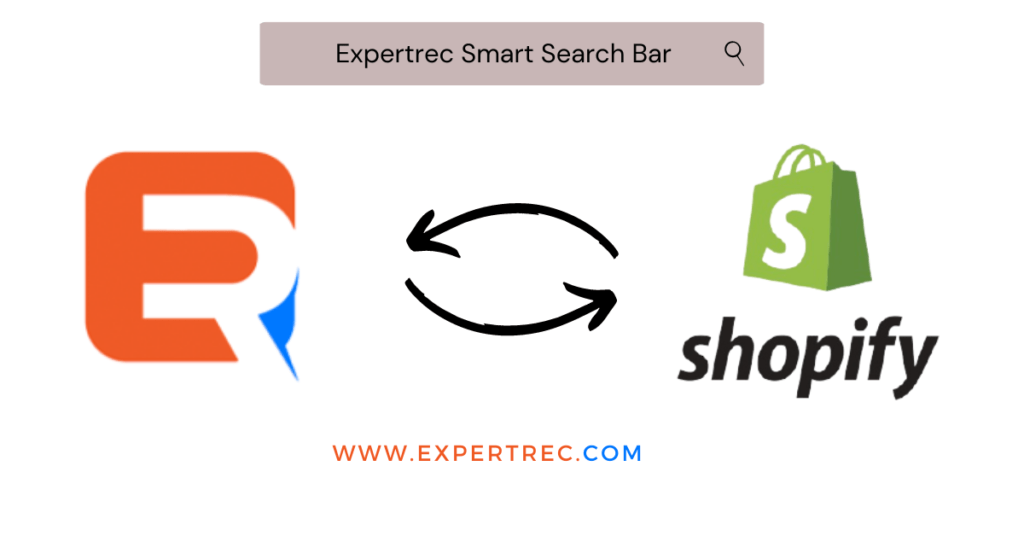 Shopify offers almost 4200+ different App Store plugins and more than 1,300+ are totally free of charge. For any online eCommerce shop owners, that's an awesome news. as it means that you can automate many such tasks on a daily basis.
How to add a Shopify Search Bar
The simplest way to create a Shopify search bar is through an extension or let's call it a Plugin from the Shopify app store.
There are numerous Shopify product search apps available. However, it is recommended that you use Expertrec Smart Search Bar on the Shopify app store to get the best conversion rates with fruitful customer experience.
This allows you to integrate a strong and completely customizable search engine into your website.
Without coding, you can access various options such as search ranking, analytics, search bar UI customization, and much more…
How do I customize Expertrec Search Bar for my Shopify
To Initiate the customization process of your Expertrec Smart Search Bar all you need to do is:
Click on Expertrec or Copy and paste this link on your browser.
( https://cse.expertrec.com/newuser?redirect=%2Fnewuser%2Fchoose%2Fsitesearch )
Sign in with your Gmail ID.

Now, Start filling up the details of your Website.
Select Region.
For easy assistance from the Expertrec team, please provide your WhatsApp no. (Non-mandatory)
You can even add your sitemap. (Non-mandatory)

Voila, now you are on the official dashboard of Expertrec Custom Engine.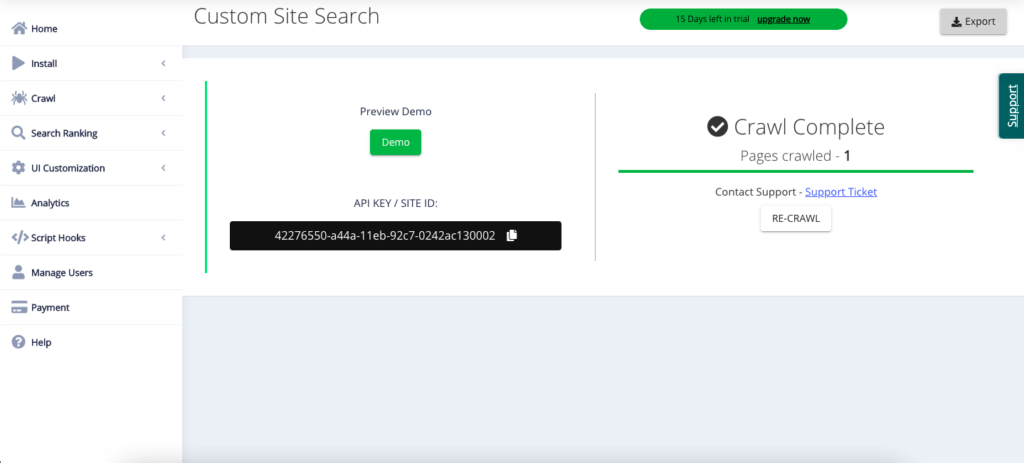 On the left-hand side,
the 5th option with a gear emoji is the UI Customization. and here you can customize our Expertrec Custom Search Engine according to your technical needs of your eCommerce site.
Once you click on the UI Customization you will get a drop-down containing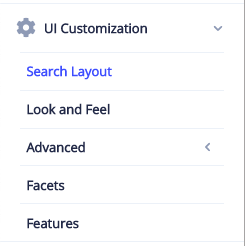 How does Expertrec UI customization help
Expertrec customization allows eCommerce owners in many ways, below are some of the customization buttons of Expertrec Custom Search Engine.
Search Layout
Inside the search layout you have two options called as Overlay and Search results on a different page. this means when the customer searches on the Expertrec's search engine then the results can be shown on top of the same page or else it can be shown on a different page
Look and Feel
In simple terms everyone can understand what does look and feel mean. Under this, you can change the look and feel of your Expertrec's custom search engine for your customers. For instance, you can change the design of your search box from squared to rounded edges. you can also change the color and size of your search box which can be matched for your website.
Advanced
Well talking now on Advanced means, it has a lot of huge process which can be altered with just easy simple steps with regards to the customization process of your website. you can use our custom CSS editor and do the changes for your website. not just custom CSS editor you also have numerous custom options which deals with Responsive search box, search results, suggestions etc.,
Facets
For instance, if you have a Shopify eCommerce website and there are no facets activated then your customers will be confused. because they can't filter their products based on their choice or likes. here at Expertrec, Faceted search uses product or content features to further refine the search results for a website visitor so the checkout can happen seamlessly.
Features
Under features, there are a few toggle switches. you can switch it on or off based on your preferences. here you can find many options such as enable voice search options, search as you type etc. for your eCommerce websites.
Expertrec UI Customization is a smart business strategy because it makes customers happy, and happy customers are more likely to buy from you again and again.
Add Custom Search Bar to your Shopify
Conclusion
So that's it – the end of this blog has reached you!
I hope this blog helps you speed up the process of your eCommerce Shopify site and I personally recommend you to use Expertrec Smart Search Bar on Shopify app store with confidence. Still better if it helps you quickly start your store. I'd like to listen to you and see your new eCommerce store: Send me an e-mail, feel free and looking forward in meeting you.