Is wordpress free? After reading this article you will understand why wordpress is not free despite having a free plan.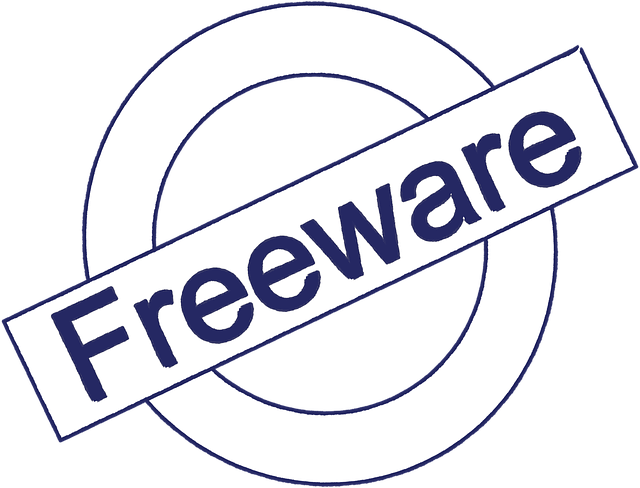 You will also get to know the two different versions of wordpress. This is one of the most common questions people have before starting their site on wordpress.
WordPress is a free and open source software.. but is there more than what meets the eye? 6 months down the line you should not regret choosing the wrong option. This article will help in choosing the right option for your site.
In this article we will discuss whether wordpress is really free, the versions of wordpress and what could be the costs in each of these versions.
First it is important to understand that there are two versions of wordpress-
What is wordpress.com?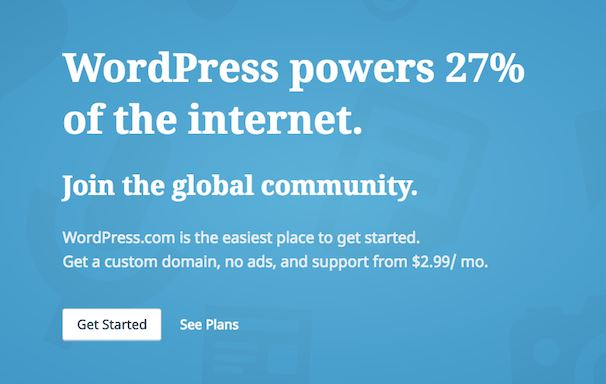 WordPress.com is owned by a company called Automattic. It uses the open source wordpress software.
To set up your website on wordpress.com you dont need to do much – You just need to have a basic understanding of the dashboard, write and publish articles and how to change or install themes with the click of a button.
Price-Free upto 3GB storage space.  Here is the pricing link.
Hosting

– You need not pay for hosting

Domain

– Free plan lets you have a wordpress subdomain (yourwebsite.wordpress.com). In the paid plans you can have your own domain name.

Code access-No code access for any of the wordpress.com plans.
Themes-Premiums themes are available only from the 10$ plan.
Plugins-Plugins help make many complex tasks easy. These are only available in the costliest plan. ( you wont be able to add chat plugin, or any other analytics tool for analyzing your site traffic).Google analytics integration is available only on their costliest plan.
Monetization– If you are looking to monetize your blog traffic, you have to go for the 10$ plan or above.
What is wordpress.org?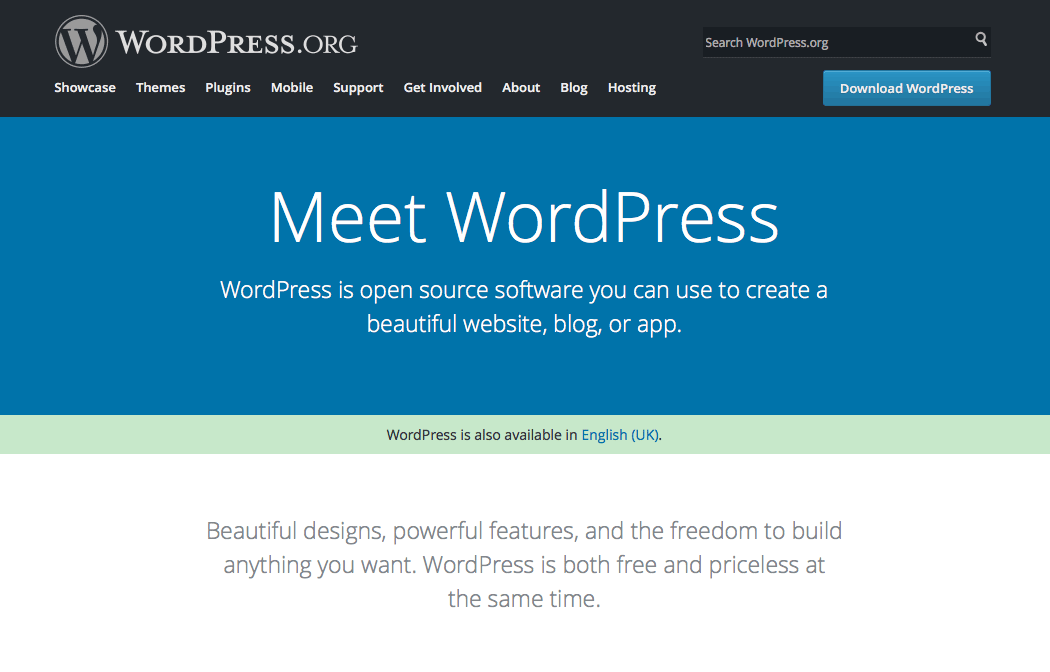 With wordpress.org you can host your own website. Here you can download the free wordpress software and install in your server. You will need some coding knowledge on how to spin up a server and host your own wordpress site.
Cost- Free.You will need to pay for a server to host it or pay for a third party hosting solution.
Hosting– You can spin up your own digital ocean, google cloud or aws machine and run your wordpress or work with a third party hosting solution like hostgator or godaddy.
Domain– You can have your own domain name. You have complete control over this.
Plugins– You can install any plugin you want.
Themes– Any theme can be downloaded and installed from the wordpress marketplace.
Code access– You get complete code access to your website.
Here are the main differences between wordpress.com and wordpress.org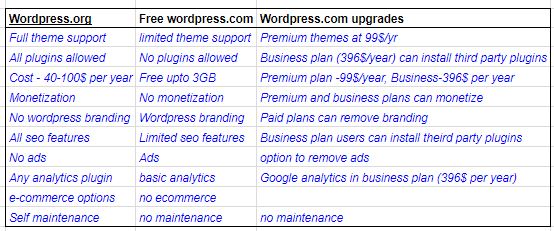 As you can see, wordpress is not really free. Only the wordpress.com free tier option is free but you will never be satisfied with this option due to lack of customization options. The self hosted wordpress seems to be the best option in terms of value for money and customization options.
Insert ExpertRec Search Engine  into your website