In this article, we will see how to create a Squarespace search filter using expertrec.
The default Squarespace search engine lets you create a single filter ( search within a page)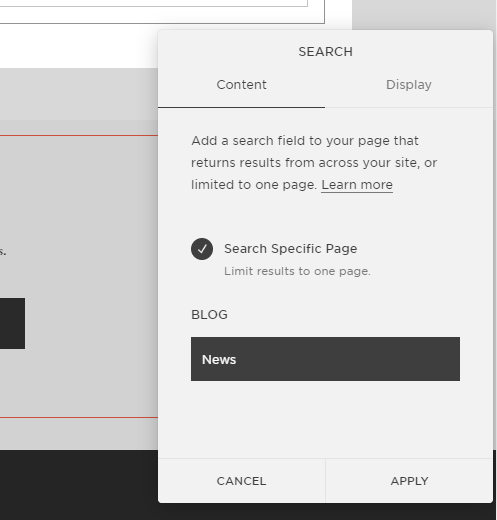 You can use expertrec's custom search engine to create a search filter.
Here are the steps-
Enter your Squarespace website URL.
Enter your squarespace sitemap URL.
Choose your nearest datacenter.
Go to https://cse.expertrec.com/csedashboard/home/code and copy your site code from expertrec's control panel.
Login to your squarespace website.
Click on edit-> add block -> search for code.
Paste expertrec's search code here.
To create filters, go to https://cse.expertrec.com/csedashboard/searchconfig/filterFields and create the filters you want and press update.