Google tag manager is a useful tool to add remove and manage tags or scripts to your WordPress site and manage them. For example, you can choose to fire a chat widget only on certain pages.
There are also many Google tag manager recipes that you can use, but that is beyond the scope of this article. In this article, we will see how to add Google tag manager to this WordPress article.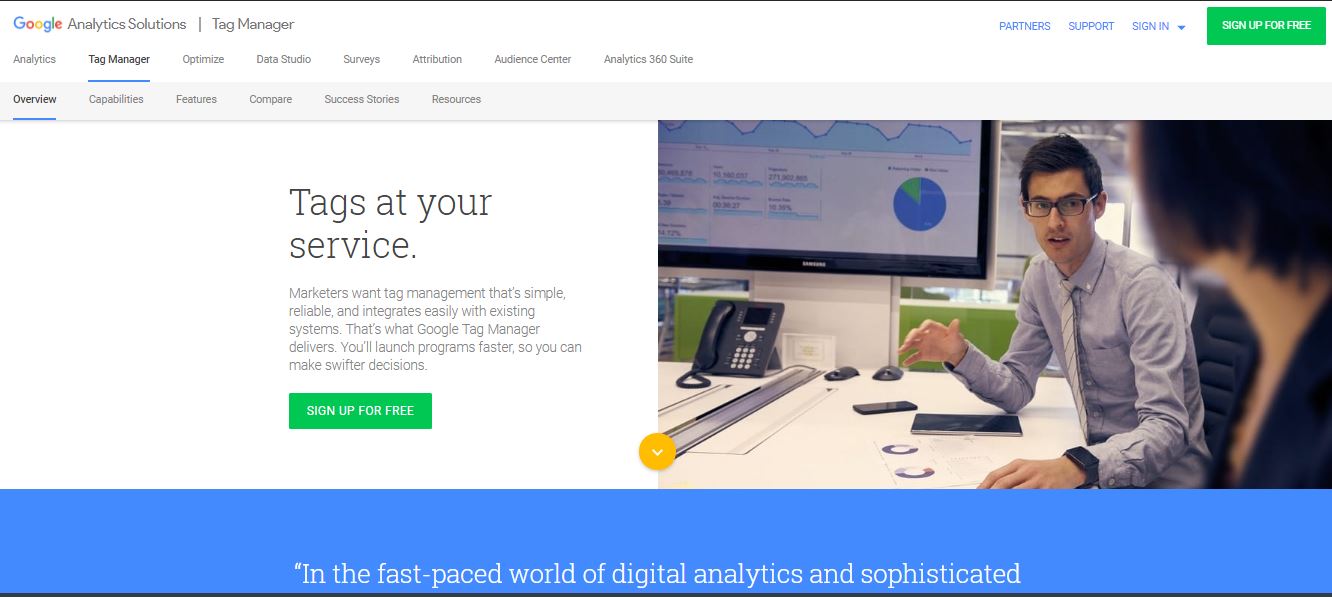 Steps to add Google tag manager to WordPress-
Click on sign up for free.
Sign in with your google id.
Enter account name and country.
 In setting up a container, enter container name and choose "web" since you are adding it to your WordPress website.
Agree to the terms and conditions.
Now copy your Google tag manager ID.
Go to your WordPress dashboard and install the google tag manager for WordPress plugin (link)
Go to settings-> Google tag manager -> enter your GTM ID and click save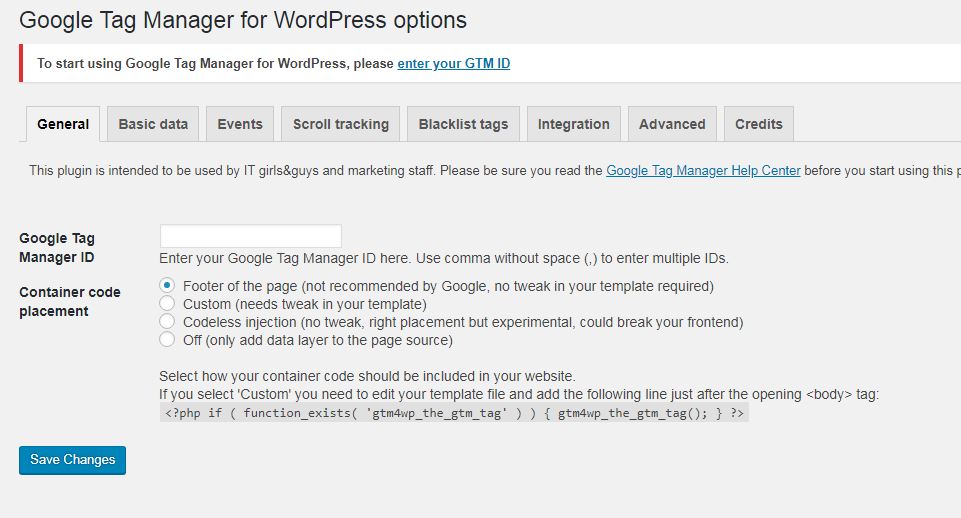 That's it! now you have successfully added Google tag manager to your WordPress site.