With Google site search shutting down, you might be looking for alternatives. Here is ExpertRec's Google site search replacement pricing sheet. You could easily shift to one of our plans below. Our site search plans begin at 9 USD per month.
Site search features-
Autocomplete.
Search results pages.
Search by image, PDF, ppts, etc.
Spell check.
Search control panel.
Real-time crawling.
Search as you type user interface.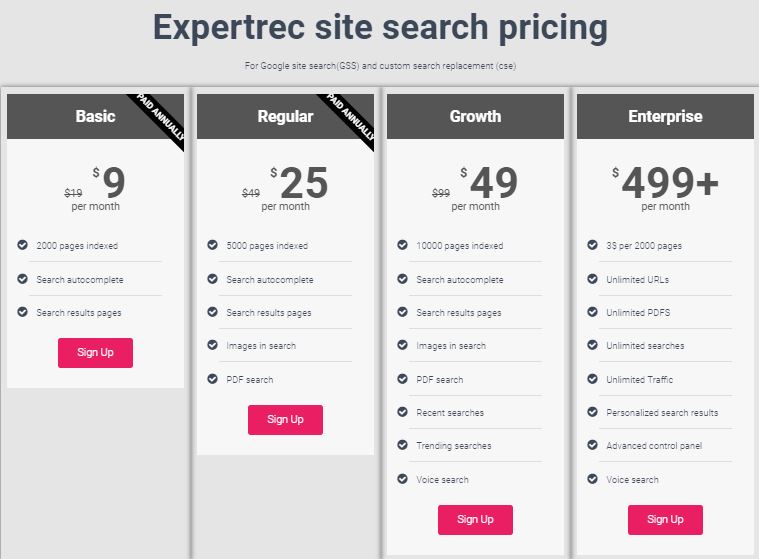 Google site search pricing is free for non-profits.
Optional Add-ons-
Priority support (+49 USD per month)
Advanced search Analytics( +49 USD per month)
Search ranking control panel (+99 USD per month)
Dedicated server (+99 USD per month)
An additional one-time fee might be charged based on the complexity of integration or for any additional features
Expertrec custom search demo: